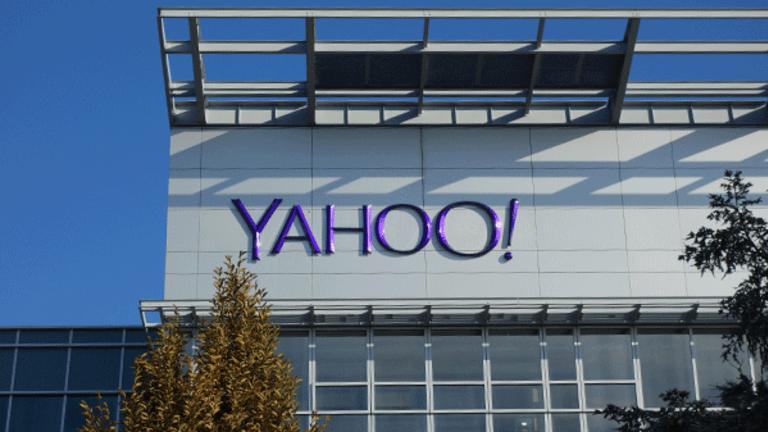 How Long, If Ever, Will It Take Consumers to Trust Yahoo After the Data Breach?
A massive data breach impacting over 500 million Yahoo users may cause company customers to be lost forever.
A massive data breach impacting over 500 million Yahoo users may cause company customers to be lost forever.
The fallout continues from the Yahoo data breach, as the company now faces customer class action lawsuits accusing the tech giant of being "grossly negligent" in the handling of their personal data.
"Yahoo was so grossly negligent in securing its users' personal information that it says that it did not even discover the incident until the summer of 2016," a complaint filed this week in San Jose states. The court document also said it took Yahoo "an unusually long period of time" to identify customers of the data breach, purported to have impacted 500 million Yahoo users.
Beyond Yahoo's new legal troubles, the company also faces a potential mass desertion of customers, who may never fully trust the company with their personal data ever again.
"It will be for Yahoo's brand to recover from this breach," says Ebba Blitz, CEO of encryption provider Alertsec, in Palo Alto, Calif. "Customers who are affected by data breaches suffer a significant loss of trust, and this is particularly true of men."
According to a recent Alertsec study, nearly one in three Americans said it would take them several months to begin trusting a company like Yahoo again following a data breach. "22% said it would only take them a month to forgive, but 17% of men and 11% of women said their trust would be permanently lost," Blitz says. "Men are also more likely to switch to a competitor following a data breach than are women."
Altogether, 97% of Americans find data breaches as "unsettling", resulting in negative brand perception," the Alertsec study reports.
"That is no surprise to me," adds Blitz. "People's personal information is, in many ways, the key to their financial and psychological well-being. When a company has allowed their customers' data to fall into the hands of criminals, the resulting lack of trust is difficult to repair."
Ask a Yahoo user, and you get the same sentiment - they're largely unhappy and angry with the company.
"While 'never' is a pretty strong word, I agree that the brand image has been tarnished badly and Yahoo might not be able to recover fully ever," says Karan Chaudhry, co-founder of StartX, in San Francisco.
Chaudhry says he has been a "product guy" and a Yahoo email account user for over a decade. "I think there are multiple reasons which make it tough for Yahoo to recover," he says. "Firstly, data breaches are fatal flaws by nature. The current macro environment with multiple security fears spread across the globe make matters worse. Coming to Yahoo as a firm, they have finally been sold to Verizon after a tough past  several years. Their management and business struggles were quiet public leading to high awareness around their failures and loss of confidence in the firm in general. Finally, email is such a commodity that switching costs are not too high. All these reasons clubbed together put Yahoo in a pretty tough spot."
Gary Frisch, owner of Swordfish Communications and a 27-year veteran in the public relations industry disagrees, says that unless unethical or illegal corporate activity has been detected, consumers are usually willing to forgive and forget company data breach situations.
"Historically, consumers have been quick to forgive companies that are victimized themselves, as in the case of a data breach, or even Disney following the alligator tragedy," Frisch says. "Yahoo has many years of good equity behind the brand, and as a result should recover well. Target also remains a popular shopping destination despite its breach awhile back. I predict even Chipotle will fully bounce back after its crisis, despite some damage control missteps early on."
"It's when companies are caught breaking the law, willfully ignoring it or trying to game the system - or simply being so negligent to allow bad things to happen - that true brand crisis occurs," he adds. "Volkswagen's shiny logo will be forever tarnished by the emissions scandal, as it should. They broke the law, and did so systemically. More recently, Wells Fargo engendered company-wide fraud in its sales culture, and I think we're just beginning to see the repercussions of that."
Frisch says that Yahoo did "misplay" the situation by not confirming the data breach until long after the fact. "So now they must run the public relations playbook properly, which means being fully transparent, taking definitive steps to ensure the future safety of their customers' information, and keeping users in the loop with its remediation efforts along with advice on how to protect themselves," he says.
"If they do that, Yahoo will emerge from this just fine," he adds.
Consumers are relatively forgiving of major brands under "certain" circumstances, says Jonas Sickler, marketing director for ConsumerSafety.org, in Syracuse  N.Y.: "Take Samsung, for example. True technology fans of the brand will remain loyal no matter what happened to their phones, as long as the situation is rectified."
But when you look at food brands, consumers are much less forgiving, Sickler says. "For people with allergies, undisclosed contaminants are a very big deal," he explains.

"Someone with a severe peanut allergy may never again trust a brand after a  peanut related recall. The same goes for those with celiac disease," adds. "Cheerios is still feeling the repercussions after it was discovered that their gluten free labeled cereal wasn't in fact gluten free."
Given those examples, Sickler says that Yahoo is "somewhere in the middle."
"It's not a cult brand like Samsung, nor is the breach of trust life threatening," he says. "I think consumer sentiment will be negative about yahoo for some time, but not enough to seriously hinder the brand."
In the end, there's really no bright-line answer as to when businesses can regain consumer confidence, says technology attorney James Goodnow. "Much of this answer turns on the strength of the brand before the breach," he states. "Target regained confidence, but it had stellar brand equity prior to the hack. It probably also didn't hurt that Target offered its customers a 10% across-the-board discount following the breach."
But Yahoo is in a materially different position from Target and other big brands that have rebounded, he adds. "Yahoo, which Verizon is set to acquire for nearly $5 billion, has been reeling for years," Goodnow notes. "Consumers have been disappointed by lackluster products and its failure to keep pace with innovation - and that was when consumers thought their information was secure."
"Unfortunately for Verizon, most consumers have not linked its name to the Yahoo brand," Goodnow states. "So, Yahoo may not be able to capitalize on Verizon's brand strength."
Time will tell, as it always does when it comes to consumers and the companies that fail them. But in Yahoo's case, it's a genuine uphill climb, given the 500 million or so minds it has to change.