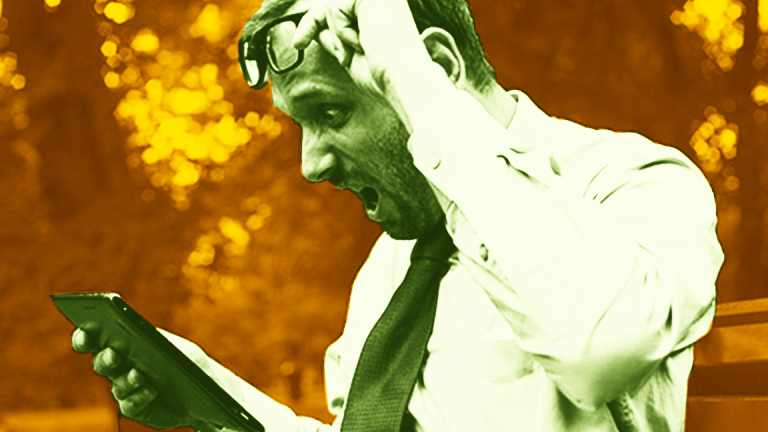 How Financial Planners Deal With Clients Who Freak Out Over Market Volatility
When markets turn turbulent, financial planners use these approaches to keeping their clients on track.
When markets turn turbulent, financial planners use these approaches to keeping their clients on track.
Clients who freak out over a volatile stock market, demanding to sell immediately and go all cash, are the worst nightmare of any financial planner.
And certainly the Dow Jones Industrial Average's current roller coaster ride has prompted anxious calls from some clients, worried that the years-long bull market may be coming to an end.
However, one key to heading off a full-fledged panic attack may hinge not on what you say to clients amid a big market drop, but rather the discussions you have, hopefully long before, when the market is rising, planners say.
Well in advance of any crisis, planners say it is crucial to stress to clients not just that markets go down as well as up, but also the importance of sticking to their long-term investment plan and not selling based on emotion and fear.
Yet some clients, by virtue of temperament or the fact they are nearing retirement, are going to be more anxious no matter what you say, how you say it, or when, cautions Dennis Nolte, vice president and financial advisor at Seacoast National Bank in Florida and a CFP.
"We've received two calls in the last three weeks from anxious clients who wanted their equity exposure taken down," Nolte says.
Preparing clients for downturns
Still, Eric Roberge, founder of Beyond Your Hammock, a financial planning firm in Boston, says he has not seen an increase in calls from anxious clients.
He credits this to his firm's approach, which involves proactively educating clients that market volatility is not reason for panic and should be expected.
Through the communications the firm sets out as well as his own writing for various business and industry publications, Roberge notes he tries to "train" clients "to expect volatility BEFORE it happens."
A CFP, Roberge also tells clients that a market downturn can be a buying opportunity as well, with equities on "sale" and the chance to buy some stocks at a discount as part of a long-term investment strategy.
He said it also helps that his firm specializes in individuals and couples in their 30s and 40s, who are generally less anxious about market turmoil since the still have decades to make up any losses.
"When volatility inevitably happens, my clients understand what's going on with their investments because we educated them on how markets work," Roberge says.
Roberge frowns upon calling clients to check in or reassure them after a big drop in the stock market, a practice not uncommon for financial planning and wealth management firms.
Reaching out in the midst of stock market turmoil could make some clients even more anxious -- especially if you haven't been talking to them and educating them about the market all along, he contends.
"If we've done our jobs well, clients don't overreact when they experience it," Roberge says. "Telling them, 'don't panic' is giving them reason to panic when they otherwise wouldn't have."
Todd Youngdahl, managing partner with Washington WealthAdvisors in Falls Church, Va., says his firm each year reviews with clients their level of risk tolerance and their investment objectives. His staff also discusses with clients throughout the year the positioning of their portfolios.
When a client gets anxious about a market downturn, "we make sure to review their overall financial goals to make sure they are sticking true to their plan through bouts of market volatility," says Youngdahl, a CFP.
Kaleb Paddock, founder of Ten Talents Financial Planning in Parker, Col., stresses to clients the importance of not making investment decisions based on spur of the moment emotion.
During times of market turmoil and stress, Paddock reminds clients the reasons why they are invested in the market, why they have chosen to structure their portfolio in a certain way, and why they should stay in the market and not make emotional decisions.
"There's nothing wrong with FEELING the emotions you are feeling," writes Paddock, a CFP. "ACTING on those emotions cannot happen and that is my role as their financial planner to stand between the feelings and the actions and provide a calming, fact-based presence."
Yet all the education in the world won't stop some clients from panicking when the market drops, especially if they are close to their retirement years, notes Seacoast National's Nolte.
With two particularly anxious clients, both in their 60s, Nolte and his team cut their equity exposure in half, to 30 percent.
"We'd been having a discussion about volatility for two years (the amount of time we've been these particular clients' advisor) so all the education, soothing talk, normalizing attempts didn't matter -- their beliefs are their beliefs," notes Nolte, a CFP.