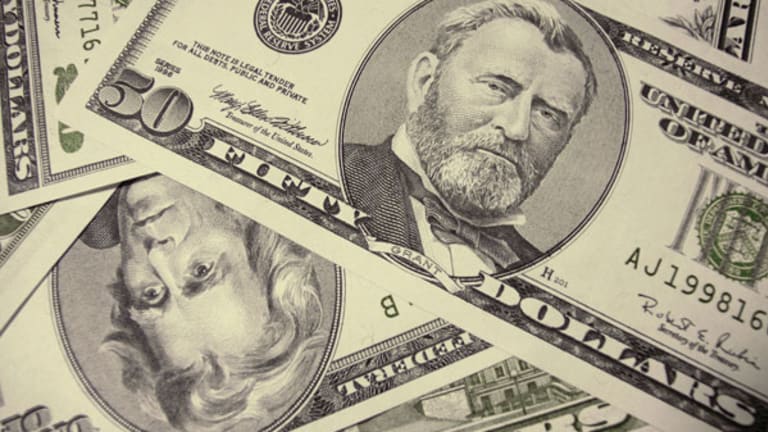 How Equity Crowdfunding Can Swell to a $300 Billion Industry
The big barrier is that businesses will have to view funding in a totally different way.
NEW YORK (
) -- Equity crowdfunding may eventually grow to be a $300 billion industry, as a well-known venture capitalist predicted last year, but there are high hurdles to jump, experts say.
of Union Square Ventures suggested last May that crowdfunding eventually would take massive market share from bank lending, giving a boost to the alternative lending industry.
Angel investor Chris Camillo, speaking at last week's inaugural
in Austin, cautioned that there are legal and cultural barriers that are impeding the popularity of crowdfunding.
"I think it's realistic, but you really have to look out not months, but years, many, many years," Camillo said during the "
Crowdfund Investing: Funding 3.0" panel
, in answer to an attendee's question regarding Wilson's outlook.
About 400 participants attended the conference, including leaders in the venture capital and crowdfunding industries. The conference was hosted by
Crowdfunding Professional Association
,
, a branch of
, and Camillo, who also is the co-chair of the investment subcommittee for the
Crowdfund Intermediary Regulatory Advocates
.
>>>Businesses, Brushed Off by Banks, Look to Customers for Funding
Even as the spigot for capital access opens, more small businesses are turning to alternative funding strategies, such as crowdfunding, to find financing.
So far, U.S. businesses have been able to use only donation or perks-based crowdfunding. But there is hope that by the end of this year -- as a result of The Jumpstart Our Business Startups Act (JOBS Act) signed by President Barack Obama in April 2012 -- equity-based crowdfunding will make the leap to allow individuals the ability to make small investments in promising entrepreneurial ventures as well as small businesses looking for expansion funding. SEC rules to allow accredited investors to invest via crowdfunding portals should be in place by the end of this quarter, according to experts.
Frustrated by the lack of capital in 2010, Jason Best, principal of
and two partners sat down at his dining table to ultimately create the Startup Exemption, the regulatory framework that became the crowdfunding language of the 2012 JOBS Act.
"It felt crazy to us that the laws regulating how people raise money in 2012 were regulated based on rules written before the telephone was widely available in most people's homes. We created this opportunity and took it to Washington," Best said during the panel. He is also the co-chair to the Crowdfunding Professional Association.
Crowdfunding represents a "true business case" for the social Web presence for businesses, he says.
"For the last few years businesses have been told you've got to have a
Facebook
(FB) - Get Facebook, Inc. Class A Report
profile, you've got to have a
LinkedIn
(LNKD)
profile, you got to be on
Twitter
. You have to do all these things, but as the owner of a business, the question is 'Why?' And where's the revenue model and why am I going to spend this time on it? ... Because it's also going to be how you raise capital going forward," Best says.
Not everyone believes the crowdfunding industry has the potential to become so widespread.
To put it in perspective, at the end of the third quarter, small-business lending by banks (loans with a balance of $1 million or less) totaled $642 billion, according to FDIC call data.
That compares to just $1 billion to $1.2 billion in funding annually by the entire category of alternative lending, according to
"Crowdfunding is a good idea, but the question is how to build it into long-term scalable business? Can a business owner keep coming back for funding two to three times each year? The regulations aren't set in stone yet. I don't think they have figured out the mechanism
to repay the investors. You can't always repay lenders in cupcakes and watches. So there is still some uncertainty in the industry of crowdfunding," says Rohit Arora, CEO of Biz2Credit.
He adds that while the process might work well for niche projects and startups, "it is less appropriate for buying equipment loans, capital improvements and working capital. These are the things needed day-to-day by small businesses such as a
Dunkin' Donuts
(DD) - Get DuPont de Nemours, Inc. Report
franchise or a medical office," Arora adds. "I don't foresee crowdfunding replacing SBA loans or business lines of credit. For a mainstream business, I don't think it works."
Still, crowdfunding will have a large impact on the investment world and fundamentally change the U.S. business culture, Camillo and other panelists agreed.
"Crowdfunding is social funding. So if you have an idea, you no longer have to be concerned about finding an angel investor or venture capital that understands
for instance the camping industry. Build out your network of consumers that would ultimately buy your product ... those are your investors," Camillo says. "That's really amazing if you think about it. I'm no longer going to Wall Street to raise money for my camping product; I'm going to campers who get it to raise
money for my camping product."
If the average investor took part in equity crowdfunding, the country could move from one that has 60,000 angel investors to 6 million angel investors, according to Camillo.
"I think over the course of the next decade you'll see crowdfund investments taking over the angel
investment space," he said. "Today we have very small circles of people that go out to lunch and discuss investing and startups. I believe that becomes mainstream. That said, it's very hard to predict how long that will take and what that ecosystem really looks like."
-- Written by Laurie Kulikowski in New York.
To contact Laurie Kulikowski, send an email to:
Laurie.Kulikowski@thestreet.com
.
>To submit a news tip, email:
.
RELATED STORIES:
>>Women-Owned Businesses to Benefit from New Legislation
>>Great Clips' Rhoda Olsen: Company CEO (and Mom-in-Charge)
>>7 Biggest Small-Business Trends in 2013
Follow
TheStreet
on
and become a fan on
Disclosure: TheStreet's editorial policy prohibits staff editors, reporters and analysts from holding positions in any individual stocks.