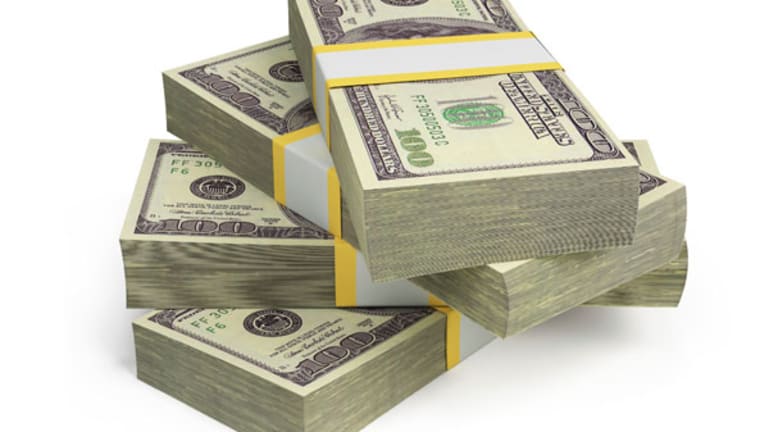 How Companies Profit From 'Pinkwashing'
Pinkwashing: When a company promotes a breast cancer cause while turning out products that might make the epidemic worse.
This story has been updated with a comment from Avon below.
NEW YORK (
) -- Many companies have been criticized for
greenwashing
, or marketing products as environmentally friendly when the facts point to the contrary, but according to one report, some businesses may be abusing another color: pink.
Just as businesses recognized an opportunity to boost their brand by appealing to the growing number of eco-conscious consumers, a report published in the journal
alleges that several corporations have tried to capitalize on the breast cancer cause in recent years by associating their brands with efforts to raise awareness for the disease, while at the same time putting out products that actually make the epidemic worse. The report refers to this phenomenon as pinkwashing.
Not all products are as "pink" as breast cancer activists would hope. A report alleges that corporations capitalize on the breast cancer cause while putting out products that actually make the epidemic worse.
"Pinkwashing simultaneously increases profits and potentially contributes to increasing cancer rates and obscures an environmental health discourse that recognizes the environmental causes of breast cancer," the report's authors said in a
.
In particular, the report highlights Avon, a globally recognized cosmetics company that has been at the forefront of the breast cancer awareness movement for much of the past decade, selling six shades of lipstick to raise money for the cause as part of a fundraising campaign called Kiss Goodbye to Breast Cancer launched in 2001. Yet more than 250 of Avon's products have been found to include hormone disruptors, which are legal but have been linked to an increased risk of breast cancer.
As the authors of the report point out, there are two key problems with this. First, Avon not only profits off this campaign by garnering positive publicity for its brand, but, according to the report, also keeps a third of all profits generated from these fundraising efforts for "overhead" costs, meaning there is potential for the company to profit financially from the cause as well. At the same time, because Avon is successful at raising so much money for the cause, the company may have a greater ability to dictate the direction of research and awareness for breast cancer.
"Avon's capacity to raise millions of dollars for research also allows them to dictate how and where that money is spent. In 2009, less than 7% of the $27.6 billion worth of funds disbursed by Avon went to research investigating the causes of breast cancer, environmental or otherwise," the authors write. In effect, then, Avon may raise awareness for the issue but limit research that would negatively reflect on its own products, even if that research could help cure or manage the disease.
What's more, the authors argue that companies such as Avon have essentially dictated the "mainstream experience of breast cancer" by urging consumers to support the cause with their pocketbooks by buying products with pink ribbons to raise money for treatments and research rather than encouraging men and women to focus on habits and choices that can prevent or limit the risk of getting breast cancer to begin with, including by limiting one's exposure to hormone disruptors.
While the report focuses on
Avon
(AVP) - Get Report
, other groups such as the
have raised concerns about cosmetic companies including Aveda and Clinique (
Estee Lauder
(EL) - Get Report
brands) for promoting breast cancer awareness but using potentially harmful chemicals in their products. Even noncosmetics companies have been criticized for pinkwashing in the past, including
KFC
(YUM) - Get Report
, which held a breast cancer fundraising campaign last year that some argued would profit only the company and hurt women's health by promoting unhealthy eating habits.
Update:
Tod Abrogast, Avon's VP of Sustainability and Corporate Responsibility, says the makeup company denies the findings from the
Journal of Environmental Justice
, noting that roughly 10% of the money Avon has raised for breast cancer since 2004 has gone toward preventative research. Moreover, Abrogast says the hormone-disrupting chemical found in Avon's products and referred to in the article are called parabens, which are not deemed unsafe by the government.
>To submit a news tip, email:
.
Follow TheStreet.com on
and become a fan on