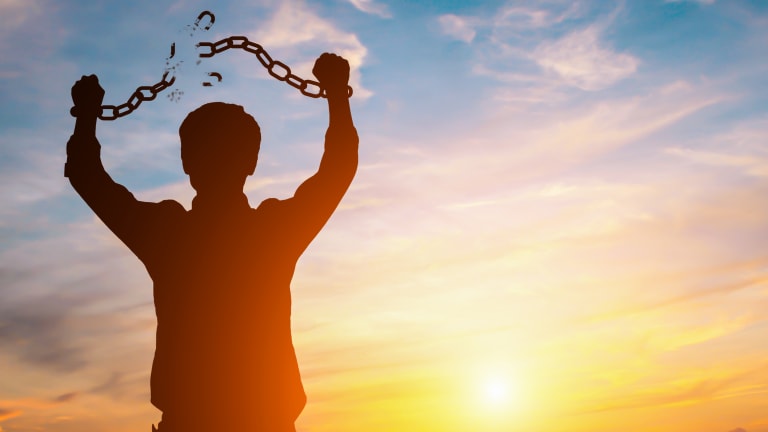 How Business Leaders Could Unlock Their Innermost Potential
It's not easy driving a company across the win line. Panera Bread's founder Ron Shaich shares how he transformed the restaurant chain.
It's not easy driving a company across the win line. Panera Bread's founder Ron Shaich shares how he transformed the restaurant chain.
Having the courage to change things up at a successful business is never an easy decision. But if the vision is there, sometimes you just have to head down an uncertain path. 
Just look how things turned out for Panera Bread founder Ron Shaich. 
"The assumption is that one day you wake up and you have a better idea, but that isn't simply how it works -- it starts by making smart, informed bets and when you make that bet, you better be right," Shaich told TheStreet (below video). "The important thing to understand is that even when you are going through that pain [of transformation], you come out of it."
Without question, Shaich has made a ton of smart bets over the course of his career.
At age 27 and a only few years removed from Harvard Business School, Shaich (pronounced 'shake') opened a cookie store in Boston called the Cookie Jar in 1980. Ever the people watcher, Shaich began ordering baguettes and croissants for his store from a nearby Au Bon Pain after observing that many folks weren't buying cookies before noon.
Sensing an opportunity to sell more exotic sandwiches than the standard ones on whole wheat or rye, Shaich approached venture capitalist Louis Kane, who was running Au Bon Pain at the time, about joining the bakery chain. The two formed a partnership in 1981.
By 1993, Au Bon Pain, which went public in 1991, had spread across the U.S., and purchased St. Louis Bread, a regional restaurant chain known for its fresh ingredients and inviting environment. Shaich wanted the company to shift its attention toward St. Louis Bread instead of Au Bon Pain and after he prevailed in a board fight, Au Bon Pain was sold to a private-equity firm in 1999.
Shaich then took the helm at St. Louis Bread and changed its name to Panera, which is Latin for "bread basket" or "bread bowl," in order to appeal to a wider audience. From there, Shaich led an aggressive roll-out of Panera Bread restaurants across the country that has driven its stock to return more than 3,900% under his leadership.
In 2010, Shaich chose to step aside as CEO but retain the role of executive chairman so he could pursue philanthropic interests such as driving awareness of hunger in America. At the request of long-time friend and CEO Bill Moreton, however, Shaich returned to Panera as chairman and CEO in 2013. He went onto lead a major menu shift to healthier ingredients (that others like McDonald's (MCD) - Get Report are still only dabbling in today) and a digital ordering roll-out.
In April 2017, Shaich signed off on a sale of Panera Bread to JAB Holdings for $7.5 billion. He retains the role of chairman. 
Shaich will be a featured speaker Thursday at TheStreet's sister publication, The Deal's, corporate governance conference on Thursday. Learn more about the star-studded event here.