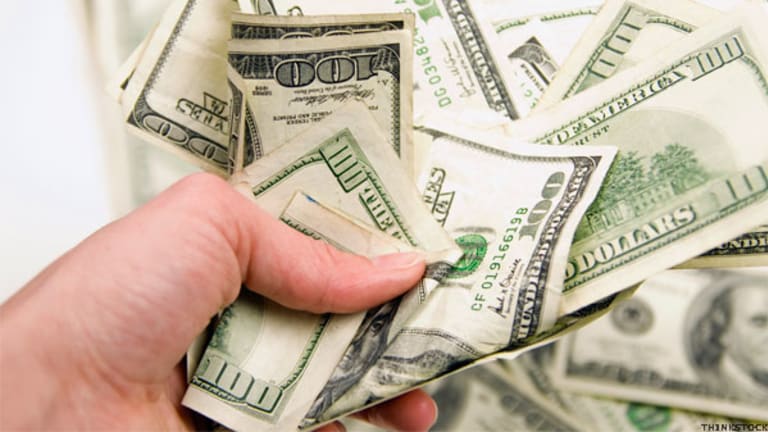 NEW YORK (
) -- Uh-oh.
After two years of declining rates of identity fraud, more than 12.6 million Americans fell victim to identity fraud in 2012.
from
Javelin Strategy
say the jump is huge on a year-to-year basis, since "only" 11.6 million Americans were compromised by I.D. fraud in 2011.
Javelin reports that con artists made off with $3 billion more in stolen identity assets last year than the year before, with one in 20 U.S. consumers -- approximately 5.6% -- suffering a financial loss due to I.D. fraud.
One of the fastest-growing areas of fraud is so-called "new account" fraud, in which criminals use information stolen from consumers to open credit card accounts or gain credit for cars or high-end consumer goods such as furniture or home theater systems. That type of fraud rose by 50%, with more than $10 billion in losses, according to Javelin's
2013 Identity Fraud Report
.
On the plus side, banks seem to be doing a better job preventing customer account breaches.
That's the opinion of Javelin, which has also just published its
2013 Banking Identity Scorecard
.
The data analysis firm says banks are turning to a blend of the old and the new to keep I.D. fraudsters at bay. Call that strategy one part old-fashioned security bulwarking and one part consumer education.
"The best security model is one where financial institutions and their customers partner together in securing financial accounts," says Al Pascual, an industry analyst at Javelin. "By focusing on educating and engaging the consumer in security authentication decisions and procedures, the
financial institutions can most effectively prevent attacks and threats from plaguing their valuable customer base."
Among the steps banks are taking to safeguard customers' identities:
Ending use of Social Security numbers.
Javelin found that five of the top 25 U.S. financial institutions no longer use Social Security numbers to authenticate a user's identity. Law enforcement officials say Social Security numbers are the Holy Grail to I.D. thieves, so taking them out of the equation is a big security help to banking customers. While 20% is still low, expect more big banks to follow suit in this and next year.
Tracking customer spending behavior.
Javelin says 40% of big financial institutions block financial transactions customers aren't likely to make. Banks are using specialized software that tracks customer behavior so any "out of the ordinary" transactions -- referred to as "user-defined limits" -- can be blocked easily.
Financial institutions are doing a better job balancing prevention and detection in battling I.D. fraud, Javelin says. "Preventive measures offer the greatest return to both the consumer and the FI," the report states. "Prioritizing security features designed to prevent fraud can save FIs and consumers money well beyond the compromised funds themselves.
Yet while early detection, efficient and comprehensive resolution may mitigate the impact of frauds which have already occurred, successful prevention deflects fraud attempts, reducing the costs associated with detection and resolution."
The report cites
Bank of America
(BAC) - Get Bank of America Corp Report
and
JPMorgan Chase
(JPM) - Get JPMorgan Chase & Co. (JPM) Report
as financial institutions doing an especially bang-up job warding off identify fraud.
The report says fraud protection is good business for banks, and that an effective customer I.D. protection program is paramount to preventing customer attrition.
That's telling consumers something they already know. With I.D. fraud once again on the rise, financial consumers won't have much patience for banks that can't protect their identities.