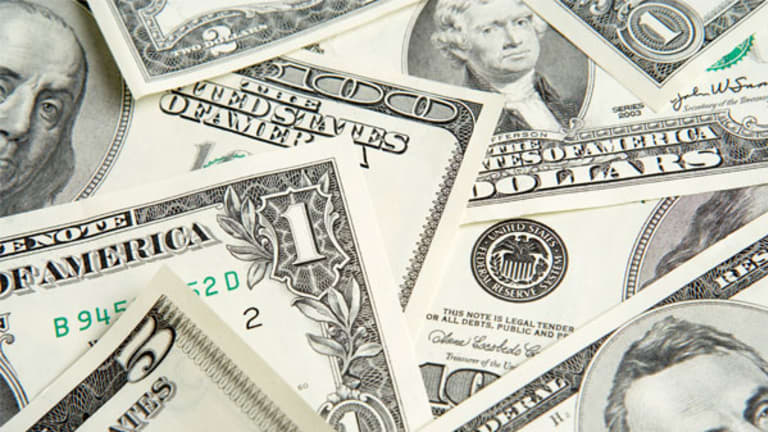 Publish date:
How a Yard Sale Puts Your Mortgage Application At Risk
Showing too much income -- or from questionable sources -- can invite rejection on a mortgage application.
Showing too much income -- or from questionable sources -- can invite rejection on a mortgage application.
NEW YORK (
) -- If you're applying for a mortgage, reporting lots of income is better than reporting a little. But showing too much income -- or, more accurately, income from questionable sources -- can invite a rejection.
This is just another of those oddball concerns brought to us by the financial crisis, which has made lenders hypersensitive to risks.
Obviously, if $100,000 suddenly pops up in your checking account with no explanation, the mortgage lender is going to wonder what's going on. Are you involved in something illegal, such as money laundering? Is this cash a loan from your uncle that will make it harder for you to make your mortgage payment?
In that situation, the questions seem reasonable.
But lenders are now zooming in on small sums, too, even a few hundred dollars earned from a garage sale, according to a report by
HSH Associates
, a mortgage data firm.
Loan applicants should not be surprised if they're told to provide documentation for any income that's not part of an ordinary paycheck, HSH says. Records may be demanded even for something as innocent as a transfer from savings to checking. Some lenders get curious about any cash movements over $400 or $500, while others worry about sums as small as $100, HSH says.
Simply telling the lender where the money came from may not be enough. You might need an official document, including a bank statement or canceled check.
Because of the huge number of mortgage defaults over the past few years, lenders are on the lookout for any hints a loan applicant has financial troubles. A sudden cash deposit, for instance, can come from a cash advance on a credit card, a payday loan, a sale of assets or a "gift" from a relative that's really a loan that will have to be paid back.
In healthy economic times, lenders don't worry as much because rising home prices improve the odds the lender will come out whole if there is ever a foreclosure. But, with home prices rising only slightly, lenders don't feel they have that cushion.
So what's the borrower to do? After ranting and raving, writing your congressman and tearing out your hair, you'll probably just have to cave in and furnish any information the lender wants.
And to minimize the chances of being denied a loan, it's best to avoid hard-to-document transactions in the months leading up to a loan application, and while the application is under review.
Don't open new accounts, says HSH, and don't move money from account to account without a really good reason. Most important, don't deposit sizable amounts of cash unless the source can be well documented. If you sell something, get a receipt.
Finally, keep in mind that lenders get especially anxious about loan applicants who have just barely enough income to qualify, as they may fall behind with payments after a small financial setback. As a rule of thumb, the smaller your loan relative to your income - your solid, dependable, verifiable income - the better your odds of being approved.