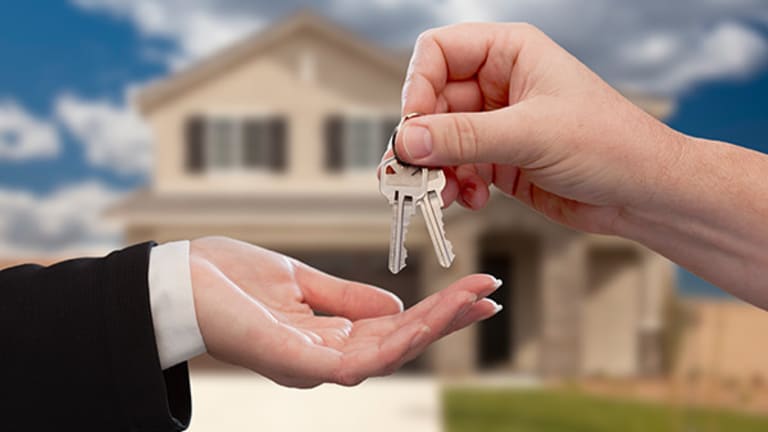 Housing Bubble Signs in New York, San Francisco and Miami, Experts Warn
It's been almost ten years since a housing bubble was last seen in the U.S. But experts are now seeing signs of a new bubble forming in three major markets.
It's been almost ten years since a housing bubble was last seen in the U.S. But experts are now seeing signs of a new bubble forming in three major markets.
The U.S. housing market has been on a tear in recent years, with home prices surging more than 50% on average since their trough in early 2012. But experts are now seeing disturbing signs that a bubble appears to be forming in at least three major markets - New York, Miami and San Francisco.
"When you start seeing 20% to 30% year-over-year increases in prices, which we've seen over the last four years in some of these markets, it's just not sustainable," said Daren Blomquist, a senior vice president at RealtyTrac. "People's wages are not rising 20% or 30% a year."
Even the "flippers" - which are investors who buy homes and sell them within a year for a quick profit - are back, which is another red flag. In the boom years leading up to the 2008 recession, speculative investors - many with no housing or real estate experience - jumped into the housing sector, buying up blocks of homes to flip. When the housing market collapsed, many were left with a glut of unsold homes, which exacerbated the housing crisis.
Home flips accounted for 5.5% of all U.S. home sales in 2015, said Octavio Nuiry, managing editor of RealtyTrac's housing news report.
The issues driving a bubble in 2016 may be different from those in 2007, but the end-result could still be devastating.
"It is disturbing to think we could potentially be repeating mistakes that were made just within the last ten years," where the collapse in property values still leaves a bitter aftertaste, said Blomquist.
Median U.S. home prices plunged 33% from their peak in July 2006 to their trough in January 2012, according to Adam DeSanctis, economic issues media manager at the National Association of Realtors. However, prices have rallied back, climbing 55% from their bottom in 2012, he said. They even surpassed 2006 peak prices in June 2015, he noted.
But certain markets have seen even bigger price hikes, leaving experts whispering the dreaded "bubble" word.
Median home prices in San Francisco, which fell 30% during the recession, have rebounded 90% from their trough in early 2012, according Blomquist. Miami prices, which plunged 69% in the crash, are up 141% from the bottom. And Manhattan, which was largely insulated in the housing meltdown with only a 20% decline in home values, has seen prices surge 55% from the trough, he said.
"It's definitely frothy in those markets," said John Burns, founder of John Burns Real Estate Consulting.
In the period leading up to the 2008 housing meltdown, it was bad loans that brought the housing market to its knees. Lenders were handing out subprime loans and exotic mortgages, such as Alt-A and interest-only loans, to people who couldn't afford them. More than 7 million borrowers wound up losing their homes in foreclosure, and the mortgage debacle triggered a global financial crisis.
Today, it's the opposite: It's global issues that have fueled the frothy home price increases in certain U.S. markets and threaten to trigger a U.S. housing correction.
Foreign investors have been flocking to U.S. gateway cities, snapping up single-family homes and condos as safe havens for investment. "The heavy investment from foreigners in those three markets caused prices to rise faster than other places in the country," said Burns. Any pullback from foreign investors in New York, San Francisco or Miami could send home prices spiraling down.
In Miami, the strong U.S. dollar and falling oil prices have already caused a drop-off in foreign investors from Brazil, Canada and Russia. This has prompted Miami condo developers to cancel projects, slash prices and offer creative concessions to move sales, said Nuiry.
Interest rates are another factor. Mortgage rates hover near historic lows, causing U.S. homebuyers and investors to jump into the market. When rates start ticking up, housing demand and prices will likely fall.
"This is an extremely interest rates sensitive housing market where the recovery has largely been built on low interest rates, and if those low rates go away you could see a definite domino effect on the recovery," said Blomquist.
Still, some experts have less doom-and-gloom predictions. While they acknowledge the three markets are getting frothy, they believe the strong U.S. dollar and political and economic fallout from the Brexit vote could be a wakeup call for builders to pull in the reins on new construction.
"This may prompt some of them to at least delay - if not indefinitely put off - activity," said Bob Curran, a managing director at Fitch Ratings. "So it may temper the level of new building and as a consequence may either moderate or reduce the potential of a bubble bursting type situation."