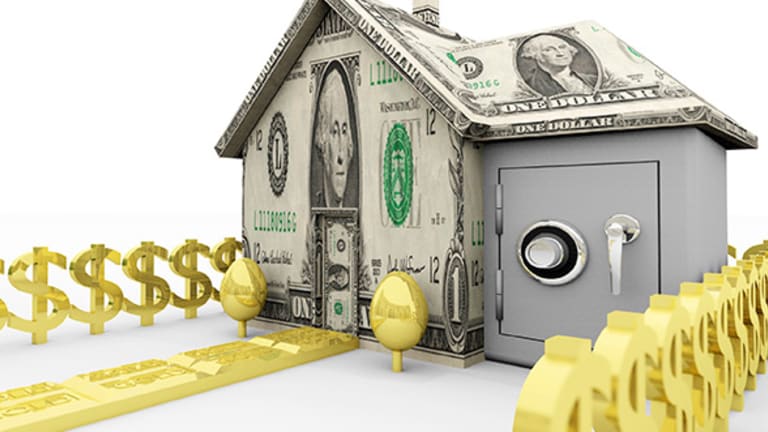 Originally published Jan. 7.
With 2015 rapidly fading in the rear view mirror, U.S. homebuyers and sellers are seeing their thoughts turn to the 2016 residential real estate market.
Several factors that could impact the real estate sector are already in play -- a fresh interest rate hike from the Federal Reserve (with more rate hikes likely to follow in 2016), stronger U.S. gross domestic product growth and a moderately stronger jobs market should bolster the economy and raise both mortgage rates and home prices, experts say.
Mortgage rates will rise, but the U.S. will still end 2016 with the average 30-year fixed rate below 5%, according to Matthew Gardner, chief economist at Windermere Real Estate in Seattle. "I am taking the Fed at its word when it says that monetary tightening in 2016 will be gradual and heavily data dependent," he said. "Accordingly, I expect only a modest uptick in long-term rates in 2016."
Gardner also expects homebuyers to be on a clearer, wider path to mortgage credit in 2016. "Credit quality -- which had been remarkably stringent -- will relax a little," he said. "Access to credit, specifically mortgage instruments, has not been easy for many would-be homebuyers but that is set to change. I believe that we will see some improvement, specifically for borrowers with 'near-prime' credit. This will be of some assistance to first-time buyers; however, credit quality will still be higher than it needs to be."
He also expects existing home sales to rise by a "modest" 4.7% this year, while new home sales should jump by 23%, as builders look to accommodate increasingly interested first time buyers.
"I believe that builders will start to build to the entry-level buyer filling a huge void," Gardner said. "Additionally, I see the total number of new home starts increase quite dramatically in 2016 as banks start to ease lending and builders start to believe that the downward trend in homeownership has come to an end. This will help to absorb some of the pent up demand currently in the market."
Other industry insiders say home construction should take off across the board, as the economy improves. "The residential building industry continues to recover, especially in the Midwest -- one of the hardest hit economies in the U.S. during the last recession," says Albert Benaderet, founder and CEO of Crystal Homes Inc., in Detroit. "Today, as demand increases, so will home prices. Additionally, mortgage costs will adjust accordingly as predicted in the positive economic forecasts for 2016. As long as there is demand, the building industry will grow, and if we remain in a recovery, then buying a home will be a good investment."

Also, expect the Federal Reserve rate hike to trigger a healthy dose of buying and selling activity this year, experts say.
"The Fed's recent rate hike may actually drive more sellers and buyers for now to get in before another increase in rates takes place," said Samantha DeBianchi, founder and CEO of DeBianchi Real Estate in South Florida and the first woman to appear on Bravo's Million Dollar Listing TV show. "I don't see the rate hike turning away buyers at all. The reality is if you're going to buy, this small rise in rates isn't going to have a huge impact on that decision."
Overall, DeBianchi expects the housing market to remain strong in 2016. "I expect home values to keep increasing as they have by about 5% this year, and even more in certain cities," she said.
Demographics matter, too, as many younger buyers look to sidestep the expensive mistakes their parents made in the 1980's, '90s and early aughts.
"Older Millennials and Gen X-ers are moving to suburbia while the Baby Boomers are moving to more manageable condos," she adds. "Many younger buyers who are purchasing aren't looking for McMansions, but rather more manageable properties that are on average around 1500 square feet. The trend has turned from being showy, to purchasing a property with usable space."
Mat Ishbia, CEO of United Wholesale Mortgage, one of the largest wholesale lenders in the U.S., expects 2016 to be the "year of making things easier for borrowers."
"The focus on technology and innovation will continue into 2016, as the major focus will be on using more automation to make the lending process easier for borrowers and more accurate for lenders," Ishbia said. "We'll see technology that eliminates the antiquated process of borrowers gathering physical copies of pay stubs, W2s and bank statements in order to get a mortgage."

"Also, a variety of e-sign technology and e-closing capabilities will simplify the closing process to the point where borrowers won't have to sign a large stack of documents at the closing table, as they'll likely be able to electronically sign 90% of documents in advance," Ishbia added.
Surely, 2016 is looking like a busy year, if not a banner one, for the U.S. housing market. Navigate it like a master using the path leading real estate experts have mapped out for you above.