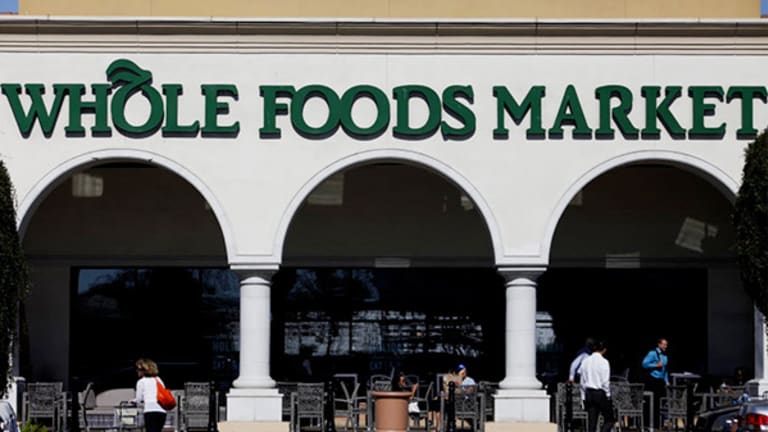 Houses Near Trader Joe's or Whole Foods Reap Better Property Value Returns
Zillow determined that homeowners realized greater gains when they were in close proximity to Trader Joe's and Whole Foods, the national grocery store chains.
Zillow determined that homeowners realized greater gains when they were in close proximity to Trader Joe's and Whole Foods, the national grocery store chains.
The internal debate for people who are shopping for a home is never an easy one, as the location and potential for the property value to rise might outrank the appearance of the brick and mortar edifice. But new research from Zillow has reiterated beliefs that resale value should remain the higher priority.
Even first-time home buyers are aware of the importance and value of determining the resale value of a condo or house.
After examining 17 years of housing data from 1997 to 2014, Zillow, the Seattle-based real estate website, determined that homeowners realized greater gains when they were in close proximity to Trader Joe's and Whole Foods, the national grocery store chains. The analysis included examining the values of condos, co-ops and houses within a mile of 451 Trader Joe and 375 Whole Foods locations, totaling nearly 3 million homes. The median value of these homes was compared to the median values of all homes during the same time period.
"These grocery stores are doing a great job of identifying places ready for quick home value appreciation," said Svenja Gudell, chief economist of Zillow. "A Whole Foods or Trader Joe's opening is a signal for home shoppers or homeowners that this is likely to be an up-and-coming location."
One emerging trend is the desire of homebuyers to live in neighborhoods where walking to local stores and restaurants remain a feasible option.
"As more people are priced out of city centers and head to the suburbs, homebuyers still want amenity-rich neighborhoods and a more urban feel," she said. "These stores are definitely among those amenities that are attractive to buyers."
Other Amenities Sought
These two grocery stores resonate highly with consumers, and their preference has increased to the point where they have asked specifically if either one is within walking distance at showings of homes, said Samantha DeBianchi, CEO of DeBianchi Real Estate, a Fort Lauderdale, Fla. real estate firm.
"The old adage 'location, location, location' is really true," she said. 
The research conducted by Zillow revealed that through 2014, the homes located a mile of either Whole Foods or Trader Joe's were valued at more than twice as much as the median home throughout the U.S.
Since these two grocery stores are always constructed in neighborhoods where the gross income is higher than the average salary, whether this phenomenon is simply a self-fulling prophecy is anybody's guess.
Zillow contends that the stores provide the inertia to push up home prices, even in neighborhoods where the prices were falling behind those in the city itself. They also examined the effect of the construction of the stores on the property value three years before and after the opening of 40 Trader Joe's locations and 40 Whole Foods stores. After a store opens, the prices of homes start to exceed those in the city overall.
"I am still skeptical of the claim when it comes to those two stores, but I would say that when you buy near a major amenity when it is under construction, you often see a bump when it is complete," said David Reiss, a law professor at Brooklyn Law School.

Finding the Urban Lifestyle
Since both of those stores conduct intensive market research before they decide where to build, the companies "clearly had market research suggesting that the values would be coming up," said Bill Golden, an independent real estate agent with RE/Max Metro Atlanta Cityside. "But which came first, the organic chicken or the egg?"
The majority of these stores are only constructed in areas where there are currently other "real estate hot spots," he said.
"Buying a home with good nearby amenities, which these stores certainly qualify as, is always a good thing," Golden said. "Buyers are usually excited by the proximity of such stores."
Some consumers view Whole Foods and Trader Joe's as being trendy, which produces "astonishing effects," said Jeremy Swillinger, a real estate advisor at Level Group, a New York City real estate brokerage firm. With low supply and increasing demand, values will rise naturally.
"The fact that nearby residential properties appreciate faster when a premium grocery store is opened is not a surprise," he said. "This type of grocery store attracts and caters to a large portion of clientele with an interest of wanting a high quality shopping experience, including locally sourced foods."
When renters become buyers, many are seeking to "upgrade their lifestyle," said Swillinger. Whether that is closer proximity and less of a walk to the subway or pharmacy, the demand will increase property values. In Manhattan, the Second Avenue Subway has influenced valuations.
"Property values along the Second Avenue corridor haven't drastically increased much since the beginning of phase 1 of the Second Avenue subway, but as the opening slowly approaches, the attractiveness of living in this area has increased, along with property values," he said. 
Recreational activities, community events and walkability play a large factor with Generation X buyers on choosing the right neighborhood for them, said Barry Jenkins II, a realtor at Better Homes and Gardens Real Estate Native American Group in Virginia Beach, Va. The area must represent a lifestyle and community to them, which ranks higher than the traditional "sterile and standard search criteria of square footage and bedrooms," he said.
Many homeowners are connected to the emotional factors surrounding ownership rather than what the actual house represents, generating more loyalty for the area.
"Trader Joe's and Whole Foods fit well with the above lifestyle criteria, because they are also brands synonymous with a healthy lifestyle," he said. "This emotional connection that buyers and sellers have for their community cause homeowners to not want to sell and home prices in that particular area appreciate."
Millennial homebuyers are searching for a suburbia lifestyle without having to "necessarily live in the suburbs," said DeBianchi. When either grocery store is located close by and combined with parks, gyms, and entertainment, these aspects together "help create a stronger demand for the area and overall help them appreciate faster," she said.
The walkability factor has risen to be on the top of many buyers' criteria as mindsets have transformed into demanding immediacy.
"People want everything now, faster and easier," DeBianchi said. "When you think of these two stores, you know what you're going there for and you don't necessarily need to be spending your day strolling down the isles like other supermarkets."
The opening of a Trader Joe's increases values across the board, said Erik Serras, a principal broker for Ideal Properties Group, a New York brokerage firm. A building his firm is representing at 145 Court Street has an asking price of $50 million and this location is more "desirable" with Trader Joe's being located right across the street, he said. The same could be said for a new Whole Foods which recently opened in the community of Park Slope in Brooklyn.
These two stores also instill a sense of confidence of the marketplace with potential homebuyers, said David Smith, Florida division president for AV Homes, the Scottsdale, Ariz.-based home builder.
"The stores tend to target areas that are more established and desirable, where people can afford their premium products," he said. "There's a large portion of the market who don't want to be more than five to ten minutes away from the grocery store, employment and shopping and who are willing to pay a premium for this convenience."