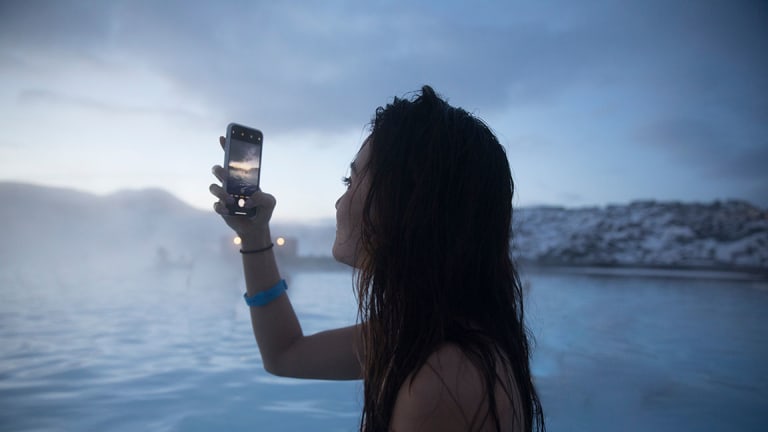 Hottest Trends and Destinations in Luxury Travel
Travelers want to experience new destinations in unusual ways in an ongoing effort to make their Instagram friends jealous.
Captivating backdrops, themed on-site photo shoots and exotic locations are on trend as travelers seek to keep their Instagram feeds stoking envy among their followers.
Whether it's donning traditional Geisha attire in Kyoto, staying in an igloo in Norway or a tent in the Moroccan desert, getting up close to rhinos or dog sledding in the North Pole, ultra-personalized luxury travel is trending, according to international travel agency network Virtuoso. Travelers want helicopters and VIP airport services. They want adventure, like African safaris and ice caves, but won't leave anything to chance, asking for pre-arranged meals with exact tables and pre-ordered wine at restaurants, and sessions booked with hairdressers.
A survey of 1,071 travel advisers by Virtuoso revealed that travelers want to experience new destinations in unusual ways, as well as old stand-by destinations in the same ways they have for decades. Some of the trends emerging appear to be unconventional accommodations, such as monasteries and tree houses, "bucket-list" experiences like going to the Olympics or shopping at Hermes, and sustainable or conservation-related travel.
Based on Virtuoso's survey of travel agencies in North America, Latin America, Asia-Pacific, the Caribbean, Europe, Africa and the Middle East, here are some of the most popular cities and countries for travel, as well as other trends, such as where millennials are heading, and which are the top honeymoon destinations developing in the selfie-driven luxury travel sector.