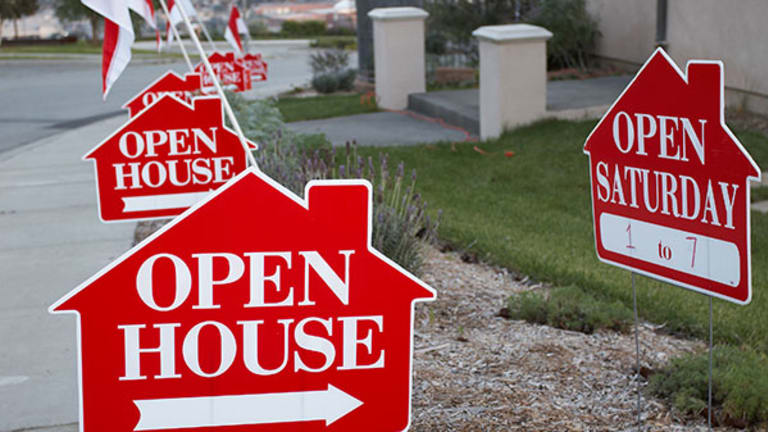 Homebuying Millennials Try to Find Real Estate Footing
While recent numbers show first-time home buying overall is down, Millennials are just starting to get into the market with a desire to buy -- but are they ready?
While recent numbers show first-time homebuying overall is down, Millennials are just starting to get into the market with a desire to buy.
However, are they ready for their piece of the American dream?
Numbers from the National Association of Realtors showed early in the year about 54% of older Millennials said they were planning to buy a home within three months, and by mid-year, that figure was 65%. They also were more optimistic than the average homebuyer — saying they "very likely to purchase within the next 12 months."
"Millennial buyers — ages 18 to 35 — exist more in the marketplace than we give them credit for," said Denae Montesi, with William Raveis Real Estate in New York. "The real concern is, 'Are they being set up to fail?'"
Montesi said Millennials looking for their first home are more likely to put in an offer with a high debt-to-income ratio based on the assumption they will be more successful in the future and have less cash now. She said first time home owners are less likely to get their bid accepted when faced with an all cash buyer — such as older Gen-Xers and Baby Boomers.
With rising property values and more people in the market looking at real estate as an investment, the fact many Millennials also haul in a massive amount of college debt does not help.
While Millennials may not be the first generation to be burdened with student loan debt, they have been forced to deal with the increasing cost of college, said Kimberly Goodwin, associate professor of finance at the University of Southern Mississippi.
"Couple this with an economic climate where businesses are hesitant to hire due to high costs and market uncertainty, and buying a home is simply not a financial reality for Millennials," Goodwin said. "People simply don't have the money for a mortgage down payment or cannot qualify for a mortgage due to high debt to income ratios."

And while mortgage rates remain historically low, Goodwin said homeownership still remains unaffordable for many Millennials.
"The housing market itself, however, is also working against them," Goodwin said. "Housing markets around the country report the same trend – rising prices and short supply at the lower end of the market. While the luxury housing market struggles in these markets, prices just below the median home value are rising at rates that have not been seen for ten years."
However, while Millennials may have low saving and college debt to overcome, they also may have a secret weapon the previous generation did not have.
"Unlike several years ago, the young first-time buyers today are armed with financial help from their parents," said Melissa Terzis, a Realtor at City Chic Real Estate in Washington, D.C.
She said in the past, when a parent got involved in their child's property search, they would often end up discouraging them because prices were so high.
"We often heard Mom or Dad say, 'This costs $300,000? For $300,000 you can get a four-bedroom house back home,' when $300,000 in D.C. was barely getting into a one bedroom condo," Terzis said. "There was a lot of apprehension from parents, sometimes they were successful in halting the house hunt, but often times they found themselves cut entirely out of the process — especially if no financial help was needed."
She said now parents of Millennials are willing to give a substantial down payment to enable their child to get into their first home. They also trust their child's conclusions of the real estate market. She added Millennial buyers also appreciate their parent's advice — which is a change from several years ago.
"This more collaborative relationship between parent and their Millennial child now has been instrumental in keeping the flow of first-time buyers in the market," she said.