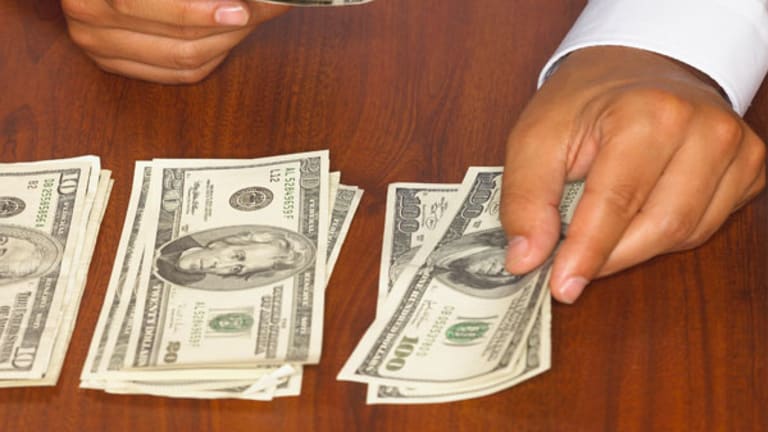 Homebuyers Don't Shop Around for Loans
A study shows many homeowners aren't taking the time to comparison shop for a mortgage loan, despite interest rates hitting all-time lows.
NEW YORK (MainStreet) -- People may be committed to finding the best price on their Christmas presents, but they're not putting the same time and effort into landing the best home loan.
According to a study from
, nearly 40% of homeowners get just one home loan quote before settling on a mortgage, despite the fact that nine out of 10 borrowers (91%) understand that interest rates vary among lenders. Even though mortgage rates are at an all-time low, the small differences in rates from one institution to the next can mean thousands in savings.
Nearly three-quarters of homeowners say they spent the equivalent of a full working day or less shopping for their home loan, a survey says.
When shopping for a home computer, consumers said that they research an average of 3.1 models before making a purchase. For all general purchases, 96% of respondents said that they comparison shop to get the best price. So why don't they do it with home loans?
Nicole Hall, a spokeswoman for LendingTree, called a mortgage a "complex financial instrument" and said homeowners were reluctant to comparison shop primarily because they were intimidated by the process. In fact, according to the survey, 70% of borrowers confirmed that they found shopping for a mortgage frustrating, citing the complexity of the terms and time-intensiveness nature of the process as turnoffs.
As such, the study found that while 85% of consumers use the Web to comparison shop for other items, just more than one in five (21%) shop online first for mortgage rates.
The worrisome stats don't stop there. Nearly three-quarters (72%) of homeowners said they had only spent the equivalent of a full working day or less shopping for their home loan, and one in 10 respondents admitted they had spent the same amount of time searching as it takes to brush their teeth.
"When you shop, the first thing you do is check
Best Buy
(BBY) - Get Free Report
or
Amazon
(AMZN) - Get Free Report
to compare prices," Hall said. "But consumers still think of a financial service differently than they do other goods." Hall also cited the possibility that prospective homeowners' insecurity about being approved for a mortgage contributes to their inclination to jump at the first offer.
Lending Tree's survey was conducted online by research company Harris Interactive, which interviewed 1,317 homeowners aged 18 and older between Sep. 28-30. At the time, 659 of the participants were in the process of seeking a mortgage.
The survey also found that consumers were seemingly aware that their home loan searches were lacking. Fewer than three out of 10 consumers said they felt very confident they had received the best deal on their home loan.
>To submit a news tip, email:
.
RELATED STORIES:
>>Mortgage Activity Slows as Rates Inch Up
>>Bank of America Restarts Foreclosures
>>In Space, No One Can Hear Your Foreclosure
Follow TheStreet.com on
and become a fan on