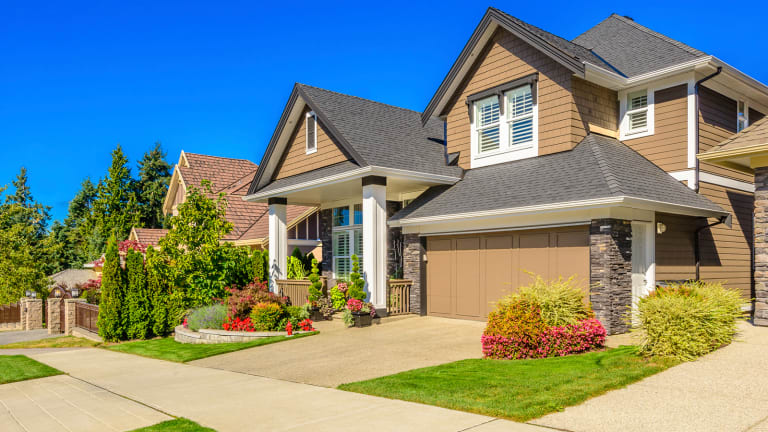 Home Sales Down 12% As Outlook For Real Estate Market Sours
Mortgage experts say the U.S. housing market is softening headed into 2016.
The U.S. residential real estate market has hit a rough patch, leading some industry insiders to scale back on once positive outlooks for the housing sector.
That reality hit home this week with the release of Realtor.com's monthly home sales data report, which shows a marked decline in residential sales activity. According to Realtor.com, home sales fell by 12% from August to September, and June and July figures were revised downward to fall into negative territory as well.
"The new home sales report covering September released today shows a rate well below the consensus estimate and indicates that real issues emerged late this summer in the new homes market, questioning the supposedly strong growth signals that were previously interpreted by many," said Jonathan Smoke, chief economist at Realtor.com, in an email to MainStreet.
"Last year we picked up momentum in the late summer and fall," Smoke added. "This year seems to be the opposite-we are losing momentum."
Smoke also said the median U.S. new home price, $296,900 in September, increased 3% over August and is up 14% over last year - but those figures could be deceiving.
"That's an important clue as to why growth seems to be stalling out," he said. "The median new home price had been declining since the end of last year, which is what we would need to see if builders were aiming to grow sales to first time buyers by providing more affordable, entry-level homes. However, the shift up this summer and fall reflects that few builders are able to offer product to first-time buyers."
Another indicator comes from the existing home market, where industry analysts saw a decline in pending sales and existing home closings in August.
"That decline was likely a result of the stock market declines in August and September," Smoke said. "If builders are not focusing on first-time buyers, they are focusing on the segments most likely to be disrupted by declines in stock portfolios and retirement plans."

Other industry experts say the housing market is "difficult" to predict, but some broad brushstrokes are in play.
"Our loan officers are in constant contact with real estate agents across 37 states, which gives us a very wide view of the situation," said John Walsh, CEO at New York-based Total Mortgage Services. "Though the Federal Reserve rate is still at zero and rates are still very low in general, we've noticed the market hasn't really taken off over the last year, and is actually showing signs of slowing down. This could be a bad sign of things to come, since the Fed can't stimulate the economy by lowering rates if we fall into another recession."
Some realtors agree with that sentiment and add that the recent uptick in market activity has run out of gas - for now.
"No one has a crystal ball but, I don't see how this market can sustain the same pace it has since 2012," said Melissa Terzis, a realtor at City Chic Real Estate in Washington, D.C. "The pace here in D.C. has been hectic. Sellers were seeing year over year gains of 10 to 15%. Buyers were outbidding each other to the tune of $100,000-plus in the price ranges approaching $1 million. So, I actually hope that it slows a bit because there have been five buyers for every home here in D.C."
Terzis advises buyers to aim for the sweet spot in a softer market. "I try to teach every buyer the best deal is going to be the house that is sitting on the market for somewhere between 10 and 60 days," she said. "That seems to be the sweet spot - 10 days with no offers in this market is a sign that your home is overpriced. The seller realizes there will be no bidding war, and will work with a buyer - any buyer - who comes along.  The longer a home is on the market, the better a chance a buyer can make a great deal on it and also not have to waive contingencies."

As usual, where you live can significantly influence the direction of home prices, even as other locales experience stable home prices.
"Two real estate markets to watch in 2016 are San Francisco and Seattle," said John Wake, a real estate agent with HomeSmart in Scottsdale, Ariz. and the founder of the blog RealEstateDecoded.com. "Both have been white hot and both have been driven by the technology boom and foreign buyers from China. If the tech boom peaks in 2016, so will their home prices."
Of course, getting a group of real estate experts to agree on anything is problematic. "I don't think the market is down," said Adam Kruse, a realtor at Hermann London Group, in St. Louis. "We are busier than we have ever been, and we're getting offers on our listings fast."
Consequently, your mileage may vary on real estate deals in your hometown. But in a broader sense, the nation may be in for a quieter housing market for the next few months.