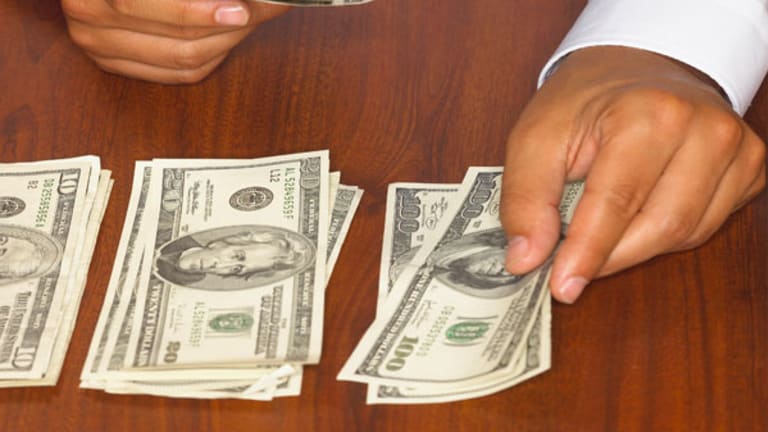 Home Depot, Lowe's See Uncertain Spring
Home centers are stocking grills, topsoil and patio furniture, but weak consumer confidence and a faltering housing market may rain on their plans.
BOSTON (TheStreet) -- Home centers such as Home Depot (HD) - Get Report and Lowe's (LOW) - Get Report love helping out cooped-up gardeners with cabin fever at this time of year, but spring optimism and consumer confidence are in short supply this season.
The disconnect between home centers' blueprints for the year and their consumers' expectations are creating a murkier forecast than that predicted in spring of last year. At the time, Lowe's had designs on 4% to 6% sales growth behind a 27% spike in March new-home sales. Home Depot, meanwhile, predicted 2.5% sales growth, and Harvard University's Joint Center For Housing Studies suggested that the amount spent on home improvements could surpass $121.5 billion by the fourth quarter of last year.
It all seemed sturdy enough, but by the time 2010 earnings were announced, the pieces weren't fitting together quite right. Home Depot exceeded its expectations when sales jumped 2.8% on the year and gave the company its first growth since 2006. That big home improvement spending never blossomed, though, and according to the Joint Center for Housing Studies, the estimated $116 billion spent on remodeling and other improvements in the fourth quarter didn't really build on the $114 billion spent at the beginning of the year when the group made its prediction.
Lowe's knows that all too well, as its 3.4% increase in sales last year was positive but well short of its spring expectations. Despite that, Lowe's predicts sales this year will increase 5%, while Home Depot is holding to its modest expectation of 2.5% growth.
None of that seemed terribly out of line when Home Depot and Lowe's made those claims back in January. After uprisings in Egypt and Tunisia, political unrest in Bahrain, Yemen and Syria, military action in Libya and a earthquake, tsunami and nuclear crisis in Japan, those claims hold as much weight as a floor cobbled together from balsa wood scraps. The Consumer Confidence Index dropped by 8.6 points in March -- the first drop in five months -- as average gas prices rose to nearly $3.60 per gallon, or 80 cents more than the cost of that same gallon a year ago.
Home Depot, Lowe's and Menard's were also having an impressive year before all that went down. Sales from building material and garden-supply retailers were up 9.3%, or more than $2 billion, in the first two months of this year compared with 2010, thanks largely to unrelenting winter weather. Plus, with 30-year-fixed mortgage rates hovering around 4.8% for most of the year -- not quite at last year's low of 4.23% but still a bargain compared with pre-recession 2007's high of 6.7% -- and existing home sales climbing to 5.4 million in January (their highest level since the U.S. government's incentive for first-time homebuyers expired), there was a lot of upside. That all came crashing down in February when existing-home sales dropped 9.6% from a year earlier and new-home sales fell 16.9% from a year before.
Not surprisingly, even the die-hard do-it-yourself home builders didn't want to pull truckloads of money into home centers' loading areas when the first robins and crocuses of spring appeared. While 64% of Americans surveyed in
American Express'
(AXP) - Get Report
Spending and Savings Tracker said they'll invest in home improvements this year -- similar to last year's 62% -- they plan to spend only an average $3,400 on those projects, nearly half the $6,200 they vowed to spend last year. Unlike the 47% of home improvement spenders who planned to have a contractor do their work last year, only 20% plan to do so this year, while 64% plan to save by doing the job themselves.
"This year, consumers are spending smart and looking for ways to save when it comes to home renovation," said Pamela Codispoti, executive vice present and general manager of consumer card services for American Express. "Our survey revealed that consumers are investing in green improvements to increase their savings over time and choosing to handle renovation projects on their own to save now."
They're also planning to use the more-than-$3,100 average tax return they're getting from the IRS to pay for it and -- despite Home Depot's displays of
Toro
(TTC) - Get Report
lawn mowers and Weber Grills and Lowe's pushing of patio furniture and
Scotts
(SMG) - Get Report
lawn products -- doing much of their work inside the house. Home centers' 10% discounts on appliances will probably have more appeal to homeowners whose desire for indoor improvements (55%) far outweighs their will to plant seed and turn over the soil (22%).
What they're not planning to do, however, is see a return on any of this work any time soon. Of all the homeowners surveyed by American Express, only 43% believe they'd get their asking price or more if their house went on the market today. Perhaps with all that equity-building in mind, Harvard's Joint Center for Housing Studies predicts a 6.5% uptick in home improvement spending this year.
Maybe the home centers' cloudy spring forecast will clear up after all.
"After an initial burst in activity, the recovery may lose some steam later in the year as continuing problems with weak house prices and large numbers of distressed properties keep home-improvement gains in check," says Kermit Baker, director of the remodeling futures program at the Joint Center. "But the overall trend is for continued growth in 2011."
RELATED STORIES:
>>6 Essentials For Airline Travel Survival
Jason Notte is a reporter for TheStreet.com. His writing has appeared in The New York Times, The Huffington Post, Esquire.com, Time Out New York, the Boston Herald, The Boston Phoenix, Metro newspaper and the Colorado Springs Independent.