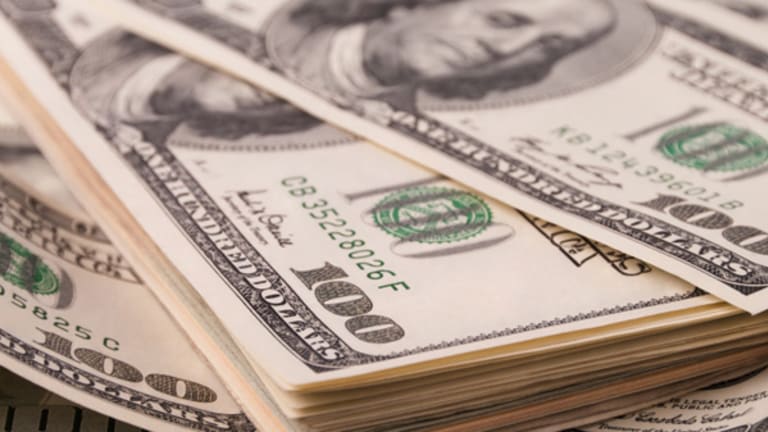 Home Data Point to Upswing -- in 2014
If the government can get its financial act together, expect good things for the housing market next year.
NEW YORK (
) -- There's some
heading into the holiday weekend.
In reports out this week, the average price for a home down payment has declined. Pending home sales are down too, but that should be temporary; a key real estate industry group expects sales to rebound after the holidays -- if the federal government can get its financial act together.
First comes a
that the average down payment for 30-year fixed rate mortgages fell by 15.73% in the third quarter of 2013. That's down more than 2.7% from the second quarter.
Sliding down payments are a good sign for the mortgage market, especially for homebuyers. In general, it means banks and lenders are more amenable to lending more money to new mortgage applicants.
"Lenders are putting more focus on purchase
and are adjusting minimum requirements to attract borrowers," says Doug Lebda, LendingTree's chief executive. "With home values improving, the risk of borrowers defaulting on loans has decreased, giving lenders more confidence to lend with less cash down from qualified borrowers."
Also see: Mortgage Form Paperwork Cut in Half by CFPB>>
More housing data come
from the National Association of Realtors
and its
Pending Home Sales Index
. It shows home sales were down in October, marking the fifth consecutive monthly decline.
Part of that decline is due to seasonality. Home sales are strongest in spring and thin out after the Fourth of July holiday.
But sales figures are down to their lowest point since December, suggesting a definite downturn in the housing market, the association says. A spate of bad economic news and repeated budget and debt troubles in Washington, D.C., has bogged the market down, particularly in October.
"The
in the first half of last month sidelined some potential buyers," says Lawrence Yun, the association's chief economist. "In a survey, 17% of Realtors reported delays in October, mostly from waiting for IRS income verification for mortgage approval."
Yun advises patience for new homebuyers, as a better economic picture in early 2014 could fatten up inventory and give customers more buying options.
Also see: We're All Moving Downtown>>
"We could rebound a bit from this level but still face the headwinds of limited inventory and falling affordability conditions," he says. "Job creation and a slight dialing down from current stringent mortgage underwriting standards going into 2014 can help offset the headwind factors."
Overall, Yun says he anticipates a mild residential real estate market for a few months, but that home prices should continue to rise, given "limited inventory conditions." One obstacle to any growth in the housing sector is more financial shenanigans coming from federal lawmakers.
Another debt ceiling fight is expected in the first six weeks of 2014, when the ceiling will need to be lifted again. Any inter-party gamesmanship would threaten the entire market, Yun says.
"New mortgage rules in January could delay the approval process, and another government shutdown would harm both housing and the economy," he says. Overall, housing sales should be up by 10% in 2013, with the same growth rate expected in 2014.
New mortgage customers should use this seasonal "down time" to save money, start looking for a good mortgage and make sure their credit scores are in good shape going into 2014.
Because if Yun and the NAR are right, the 2014 homebuying season should be a healthy one, with more buying opportunities and lower down payments.