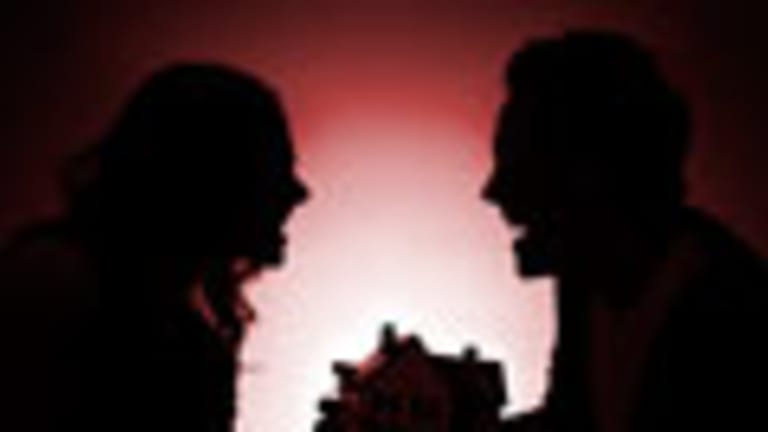 Home Buyers Get 'Aggressive,' and Sellers Get Their Costs Paid
A Trulia survey shows more buyers, especially those in the millennial generation, going all out for a house.
A Trulia survey shows more buyers, especially those in the millennial generation, going all out for a house.
NEW YORK (
) -- U.S. homebuyers are getting creative and aggressive in the search for the perfect house.
In fact, the real estate market has become so competitive that about two-thirds of all U.S. homebuyers say they would use "aggressive" tactics to buy a home, including paying all the seller's closing costs and placing a bid well above the asking price for a home, according to
Trulia.com's
(TRLA)
.
Homebuyers are responding to an increasingly competitive real estate market, as U.S. home sales were up 8.3% in June -- a
-- even as mortgage rates
in the past 30 days.
"The recent increase in mortgage rates hasn't slowed demand as long as home affordability remains high," said Bob Walters, chief economist at
. "We are, however, seeing an increased urgency from potential new homebuyers as they move to secure today's historically low rates."
Also see: Despite Unemployment, First-Timers Step Up on Buying, Selling Homes>>
The Trulia data show Americans are becoming uneasy about the housing market, primarily over the possibility of missing out on a good deal as home prices and mortgage rates trend upward.
Trulia says the No. 1 worry among homebuyers is that mortgage rates will keep rising before they can lock in a deal on a new home (41% of Americans surveyed.)
Another 37% are anxious over higher home prices, as U.S. residential real estate prices have risen 5.27% from June 2012 to last month, according to
. Trulia adds that home prices in so-called "hot markets" such as Oakland, Calif., and Las Vegas have risen by over 15%.
Some additional numbers from Trulia:
38% of buyers in the nation's "hottest" markets worry they won't find a home for sale they like.
33% of buyers in those "hot" markets worry they will have to compete with other buyers over their dream home.
30% of homebuyers worry they won't qualify for a mortgage.
U.S. households with annual incomes of more than $100,000 annually are more likely to bid higher than a home seller's asking price and more likely to offer to pay the seller's closing costs to clinch a deal.
U.S. households with less than $50,000 in annual income are more likely to borrow from family or friends to make a 20% deposit on a new home.
Younger homebuyers are especially aggressive about locking down a home deal.
Also see: Layoffs in Bank Mortgage Units Hint Refi Boom Is Over>>
"Although buying a home is still much cheaper than renting, it's a stressful time to be a homebuyer," says Jed Kolko, Trulia's chief economist. "Consumers are worried that mortgage rates and prices will keep rising before they buy, and many are willing to fight over the limited number of homes for sale. Watch out if a
wants the home you're bidding on: they're more willing than their parents' generation to outbid, borrow or make a personal plea to get the house they want."
This is all nice for homeowners, who have suffered declining home values and a soft real estate market since 2008. They are most assuredly in the driver's seat now.