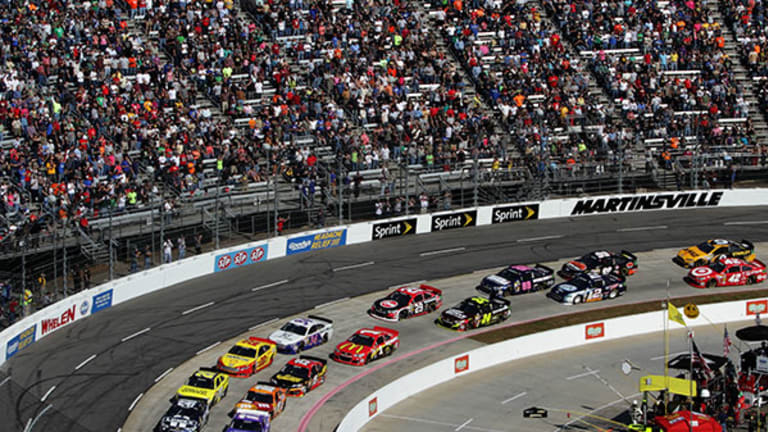 Holiday Gifts for Car Enthusiasts
Buying the perfect gift this holiday season for that car enthusiast on your shopping list will require a bit of thought, but probably not much money.
BOSTON (TheStreet) -- Buying the perfect gift this holiday season for that car enthusiast on your shopping list will require a bit of thought, but probably not much money.
"You can obviously spend as much as you want, but you can usually find rows and rows of interesting gizmos and gadgets in the under-$20 category at your local auto-parts store," says Michael Calkins, national technical-services manager at auto-club AAA.
Calkins, an ASE-certified master auto technician, says the biggest hurdle to getting your favorite gearhead a good holiday gift is making sure you buy something the person doesn't already have.
He recommends starting any auto-related gift hunt by tactfully asking the person what they want.
"We all get gifts from time to time that are nice but not really what we had in mind," Calkins says. "So a little bit of careful questioning prior to starting shopping is definitely in order."
The expert also generally recommends staying away from buying automotive tools as gifts, as most car aficionados probably already have whatever they need in that department.
"Buying tools for car people is kind of like buying your wife a vacuum cleaner -- it's probably something the person already has or is not that exciting if they don't," Calkins says. "It's fine if someone specifically asks for the latest tool, but I'd stay away from buying sets of screwdrivers or crescent wrenches or things like that. There are enough unique things out there that you can avoid the common stuff."
Click below to check out five gifts Calkins does recommend this holiday season for auto buffs. All items are listed in order of their approximate retail price.
USB car charger
Approximate price: $3 to $40

A USB car charger for cellphones and other electronic devices makes a great stocking stuffer for anyone who spends a lot of time in a car.
Prices start at around $3 for a basic adapter that lets you plug the cord your cellphone or other device came with into your car's cigarette lighter/12-volt outlet. Fancier devices cost as much $40 or so and feature color-coordinated cords or special adapters to fit a wide range of electronic devices.
Also see: 5 Steps to Winterizing Your Car>>
Best of all, you can find USB car chargers at all kinds of shops, from auto-parts and electronics outlets to big-box retailers and even drugstores.
DVDs of racing films
Approximate price: $8 to $20

Calkins says car buffs often like racing-themed movies, which you usually can pick up on DVD for $20 or less online or at big-box retailers.
Cult favorites include late actor and auto enthusiast Steve McQueen's 1971 classic Le Mans, Elvis Presley's 1968 film Speedway and James Garner's 1966 movie Grand Prix. Other popular choices include Tom Cruise's 1990 Days of Thunder and Will Ferrell's 2006 comedy Talladega Nights.
Cordless LED work light
Approximate price: $20 to $65

Generations of mechanics and auto enthusiasts have used work lights consisting of incandescent lightbulbs enclosed in plastic cages to combat shattering, but Calkins says that's old school.
Plunk down $20 or so and you can buy your favorite gearhead a cordless LED light whose bulb will last for years and draws power from either standard household batteries or built-in rechargeable ones.
Calkins says the high-tech lights also usually come with hooks or magnets that let you attach them to car frames for hands-free use, and LED bulbs don't heat up the way incandescents do -- a great safety feature.
"Back in my days as a mechanic, you'd be working on a car in the winter and the snow on it would melt and drip cold water on the hot light bulb -- which would make it blow up in your ears and shoot glass everywhere," he says.
Battery Tender
Approximate price:$20 to $65

A Battery Tender will keep the battery of a collector car that you rarely drive charged up at all times.
You simply plug your Battery Tender into a standard electrical outlet, connect the device to the car and you're good to go. The Battery Tender (made by Florida-based Deltran) will charge up the battery automatically when needed, then shut off to prevent overcharging.
Also see: 5 Great Cars That Hold Their Value>>
"That's the beauty of a Battery Tender," Calkins says. "When the battery is fully charged, the device will automatically stop. It won't try to overcharge the battery."
Auto-race tickets
Approximate price: $100 and up per adult

Most auto enthusiasts would love good seats to a NASCAR event or professional drag race.
"Going out to see a real auto race is way different from seeing it on TV," Calkins says. "If you've never heard 8,000-horsepower drag racer blow through a quarter-mile in less than 5 seconds at 300 miles per hour, it's a sound you wouldn't believe."
NASCAR, IndyCars, the National Hot Rod Association and other pro-racing bodies hold tons of competitions at dozens of tracks around the country from roughly February to November. "Most Americans can usually find professional racing within a day's drive of their homes," Calkins says.
Top-notch seats generally cost around $100 for adults if you buy directly from a track, or about $200 and up if you go through a ticket agency.
To make a gift extra special, consider spending an extra $100 or so per person to get a "premium package." That usually adds food, beverages, souvenirs and special pre-race access to the racers' pit area.
Tickets haven't gone on sale yet for all major 2014 races, but Aimee Turner of Virginia's Richmond International Raceway says people looking for holiday gifts should contact tracks' ticket offices for help.
"If someone calls and says: 'I want to give my dad tickets for Christmas,' we're going make sure we help them out," says Turner, whose track will host four 2014 NASCAR competitions.