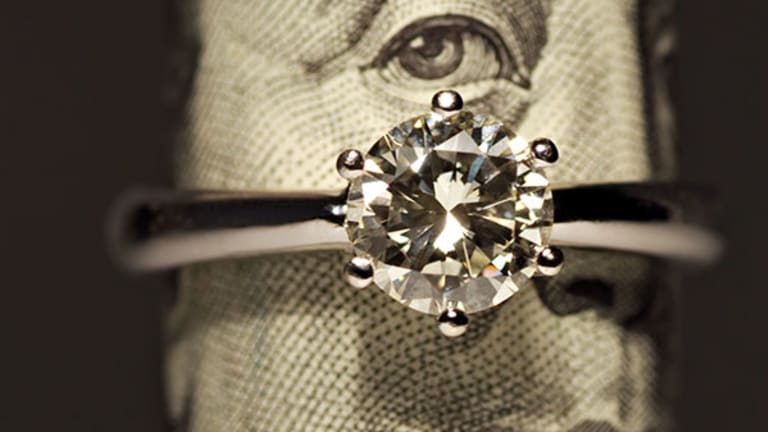 Hiring a Divorce Coach Can Save You a Bundle
From helping manage emotions to teaching communication skills, divorce coaches can provide valuable non-legal advice without draining your wallet.
NEW YORK (MainStreet) — No matter how many self-help books you've read, it's hard to fully prepare yourself for the stressful process of divorce. While a good divorce attorney is key to handling the legal aspects of your split, there are other parts of your divorce that you may need some hand-holding with—like dealing with anger and fear, communicating with your soon-to-be ex, creating a parenting schedule and managing your new financial situation. If you're struggling with these types of challenges, professionals known as "divorce coaches" should be on your radar.
Although "life coaches" have made their way into the public's consciousness in recent years, divorce coaches aren't as widely known yet. They may sound a bit bogus to the uninitiated at first glance, but divorce coaches are earning greater recognition for their effectiveness in mentoring clients. In fact, the American Bar Association includes a definition of "divorce coaching" on its website, describing it as "a flexible, goal-oriented process designed to support, motivate and guide people going through divorce to help them make the best possible decisions for their future, based on their particular interests, needs and concerns."
You might be wondering if a divorce coach will only drive up the costs of your already-expensive divorce, but experts say they can actually save you money. The reason: while many people are tempted to rely on their divorce attorney for services the attorney is not trained to handle (such as providing emotional support as you vent about your ex), divorce coaches can offer the non-legal help you need at a significantly lower cost per hour.
Here's what you should know to decide if a divorce coach is right for you.
Who Are Divorce Coaches?
Divorce coaches come from various professional backgrounds, so you can choose a coach based on your specific needs.
"There are people who are divorce financial planners that want to coach you with really an eye to helping you learn financial independence," says Michael Boulette, a divorce attorney for Lindquist & Vennum LLP in Minneapolis and an adjunct professor of family law at the University of St. Thomas School of Law in Minneapolis. "Others have a mental health background and they're helping you navigate the complex emotional feelings that you're going through without necessarily being in a therapy setting."

Boulette says that some divorce coaches are even lawyers themselves.
"What they're really trying to do is help you understand the process and manage the process but without having to give you legal advice and represent you in court," he explains.
What makes hiring a divorce coach a bit tricky, though, is that technically anyone can claim to be one.
"There are some organizations that will provide training and will sort of vet you, but there's not really an accepted state or national standard for who can call themselves a coach," says Sherrill Hayes, an associate professor and director of the Masters of Science in Conflict Management at Kennesaw State University in Kennesaw, Ga.
To find a qualified divorce coach, be sure to read their resume closely. At the very least, they should have a graduate-level degree in the field they specialize in, at least five years of experience and additional coaching training, says Hayes.
"You're probably also going to want to see that somebody does work in another area of that field, so for example, a counselor or psychologist who practices family therapy or family psychology, a mediator who has a background in family mediation or parent-child mediation, or an attorney who specializes in family law," Hayes adds.
How Divorce Coaches Can Help
If you've hired a divorce attorney, you might expect him to handle every facet of your divorce, but that's often not realistic.
"If somebody has a divorce attorney, the attorney is usually interested in the legal aspects of the divorce—the court dates, the filings and negotiating the agreement on their behalf," says Hayes. "But there are other issues going on, and while you can talk to your attorney about those things, attorneys will probably want to refer you to somebody else."
For instance, a divorce coach with a mental health background can help you handle the roller coaster of emotions that go along with a divorce.
Divorce coach Mary Ann Aronsohn, a licensed marriage and family therapist in South Pasadena, Calif., says she works with clients in divorces that involve litigation as well as "collaborative divorces," in which spouses hire their own attorneys but agree to settle their divorce out of court with mediation and negotiations.
Aronsohn explains that in collaborative divorces, "the divorce coach works with the divorcing client to help her contain her emotions in such a way that she is able to come to meetings and make agreements more rationally."
In both types of divorces, Aronsohn says that divorce coaches can help clients stay calm, feel supported and learn valuable communication skills.

"Especially with regards to co-parenting communications, we help people do a better job in their email exchanges, texting and telephone conversations," she says. "Frequently I'll say things like, 'When you're tempted to criticize, accuse or complain to your co-parent, I would ask you instead to formulate a polite request or a proposal.'"
For people who need assistance managing their money and understanding their new financial reality, a divorce coach with a financial background can come in handy.
"A divorce has lots of details, and it's easy to make a significant mistake if you don't know the details of the divorce legal process and mediation process," says divorce coach Sandy Arons, an accredited financial counselor and mediator who runs Arons & Associates Divorce Financial Planning in Brentwood, Tenn. "The average financial planner does not know the ins and outs of divorce."
When working with a new client, Arons says she begins the process by asking the client to provide financial statements for his assets (such as a house, cars, bank accounts, IRAs, etc.) and debts (such as a mortgage, student loans, car loans, etc.). Arons then creates a report listing the assets and debts and meets with the client to discuss which assets they would like to keep and the tax consequence of dividing assets.
"I focus on understanding the client's financial fears and ensure the settlement addresses those fears, such as if they will they have enough money to stay in the house, if they will have to go back to work and how they will pay for private school," she says. "I also review the parenting plan with clients, calculate the child support payment and help them create a very detailed monthly expense worksheet."
Jennifer Green of Boulder County, Co., who asked that her name be changed for privacy reasons, says she hired a divorce coach to help her know what to expect throughout her own divorce.
"The divorce coach prepared me for events that I would not have known about in any other way," Green says. "Even if a couple plans to use formal mediation, I would recommend a personal divorce coach is used beforehand to uncover the unknown before the process goes too far down the path and it becomes too late to change things."

How Much Does a Divorce Coach Cost?
Our experts say that divorce coaches typically charge less than attorneys, often billing about half of an attorney's fee. Keep in mind that you'll still need your divorce attorney to handle your legal work, but if you've been leaning on your lawyer to provide you with non-legal advice, you might be paying several hundred dollars per hour for help that you could get for less from a divorce coach who has greater expertise in the area you're struggling with. 
The exact price you'll pay for a divorce coach depends on various factors, such as the geographical area where you live.
"Usually for the collaborative process [divorces], my fee is $200 per full hour, while the attorneys are charging $350 to $400 an hour," says Aronsohn.
One might assume that divorce attorneys would be upset about losing billable hours to divorce coaches, but Aronsohn says that she gets many of her clients through attorney referrals. She explains that because divorce coaches help keep costs down, clients are able to continue to afford their legal fees, which is good for the attorneys.
As a divorce attorney, Boulette says he has encouraged his clients to hire divorce coaches and does not view them as competition.
"I think the lawyers have more than enough work to do, so it's not taking work away from lawyers, it's helping to allocate and helping to give clients the best service possible at the most reasonable price possible," Boulette explains. "My area of expertise is the law; all of the other things—the intangibles of helping to work on communication, of helping to compile documents, helping just to stay sane during a really difficult process—I'm happy to help with that but if my clients can get that service for less money, I think that's good for everybody."