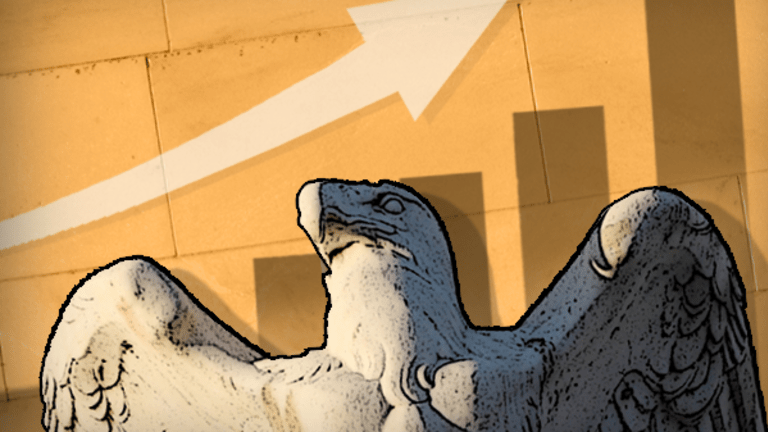 Higher Rates Trigger Consumer Bank Exodus - But They're Not the Only Reasons
Americans won't hesitate to leave their banks - but for a wide variety of reasons, and not just money.
Data shows that Americans are generally happy with their banks. But show them a better deal, or worse, tick them off, and many flee for the door.
Primarily, though, a bank switch is triggered by financial reasons. According to a study from Kasasa.com, "nearly one in two Americans would switch banks for higher interest rates." And two in five customers would switch banks for "lower fees."
Not surprisingly, a new study from Dubai-based Mercator shows that U.S. consumers want their financial institution to offer them better rates, better rewards, and lower fees. If they don't get those deals, then many bank customers will find a bank that will provide them.
More bank customers switch banks than you might think. According to Mercator's newly-released "Omnichannel and Branch Banking: Remember and Reward Your Customers," 15% of U.S. adults regularly "switch primary financial institutions," and 25% of young adults and high-income earners "do so," as well.
"Better rewards or offers (28%) and better rates for savings accounts or checking and deposit accounts (26%) are the top reasons for this switch.," the report notes. Moving out of the area, lower fees "and more convenient bank branches" are also top reasons for switching banks.
That's the case with Anna Dunn Tabke, director of research at Atlanta-based Alpha Capital Management.
"My family is right in the middle of switching banks," Tabke says. "As consumers, two reasons drove us to investigate options after nearly 10 years with Bank of America."
She cites better rate on savings accounts as the first reason. "Our existing rewards money market savings account offers 0.03% APY," Tabke notes. Then there's the issue of poor customer service. "I had a string of recent issues with customer service representatives both via telephone and via Twitter which were not handled to my satisfaction," she adds.
Banks make it hard to leave, says Mike Arman, a mortgage broker and long-time banking customer who's dealt with "many" financial institutions, in City of Oak Hill, Fla.
"It's hard to switch - banks make it that way, with auto-debits and auto-deposits making it harder on customers," Arman says. "A percent or two on savings rates just isn't sufficient motivation."
What will motivate people to leave their financial institutions beyond rates and rewards is sheer "stupidity," says Arman.
"For example, taking eight months to close a $15,000 HELOC on a $400,000 home for someone with an 837 FICO score and minimal debt is a good example," he states. "Or, asking for the same documentation three, four or five times and losing it each time; not answering inquiries; or locking accounts due to computer problems for no good reason, are also commonplace with banks."
"When your bank can't handle basic financial functions, well, you're going to switch banks," he adds.
Poor customer service and repeated mistakes can cause consumers to "lose confidence in their banks," says Jim Johannes, director of the Puelicher Center for Banking Education at the Wisconsin School of Business.
"During the recent financial crisis, when banks got black eyes, many consumers switched to credit unions," Johannes notes. "Also, convenience is a big driver. If the consumer moves to a new city, a different bank might be more convenient."
"Less frequently, consumers want new services (like better internet banking) or they feel their bank was charging fees that were out of line or they found a bank with a better mortgage or car loan rate and were talked into moving all their accounts over," he adds. "In short, there is never one reason that is most important."
Times have changed, too, and that has consumers' mindsets shifting on bank loyalty.
"Years ago, consumers would sign with the same bank their family was signed with because it was familiar and convenient," says Michelle Hutchison, money expert at Finder.com. "Nowadays, familiarity and convenience isn't enough. The modern consumer is savvy and doesn't blindly commit, but instead compares products and services before selecting that which is best suited to their situation.
The banking business is more competitive than ever, and the competition to attract consumers is tight and the "buffet of benefits" afforded to the customer, are plentiful, Hutchison adds: "Be it cash rewards upon sign-up or high-interest rates in exchange for your savings, there's never been a better time to compare the options available to you."
"If you're not receiving anything extra at the moment, it's definitely worth looking around," she adds.
As Hutchison says, with more banking options available, especially via credit unions and digital-based financial institutions, expect more banking consumers to weigh their options and move on to a new bank if the money is right, or if the old bank doesn't provide the customer service and basic financial functions that today's consumer demands.
According to the Mercator study, that's already happening, and at an accelerated pace.