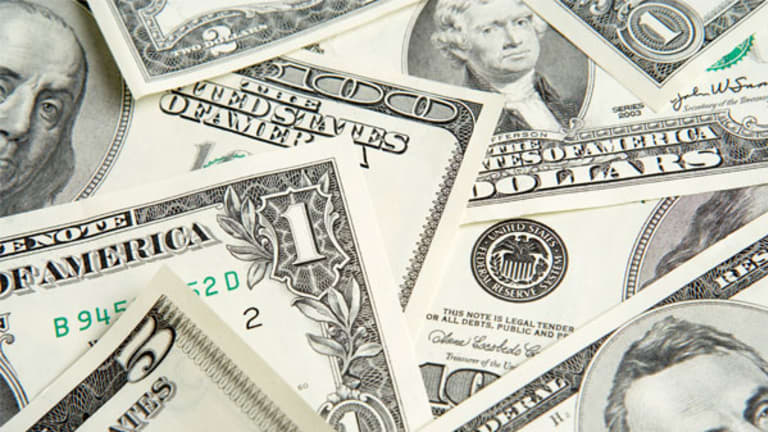 By Hal M. Bundrick
NEW YORK (
)--Not only is cash king, its reign is vast. An overwhelming 88% of one firm's investors are holding an average of 20% of their portfolio in cash. But apparently these investors will be looking to put some of this liquidity to work, as the survey of Fidelity Investments customers with at least $250,000 in investable assets also found that high-net-worth individuals are optimistic about the market. 81% believe the Dow Jones Industrial Average will be up at the end of 2013.
"Investors feel optimistic that the economic recovery in the U.S. is under way, yet the memory of the market downturn is causing that optimism to be tempered," said John Sweeney, a Fidelity executive vice president. "As investors feel more certain about job growth, encounter strong corporate earnings and better understand fiscal policy changes, they will invest in the market with more confidence. That confidence leads to better decision making and enables investors to withstand volatility in the market."
Read: Muni Market Faces Aftermath of Detroit Bankruptcy
The survey found that more than three-quarters (77%) of high-net-worth investors expect to match or beat market performance this year. About half (48%) say the stock market is fairly valued while 17% feel it is undervalued. And more than three-quarters (77%) believe the bedrock of the economy, the housing market, will have a positive impact on the financial recovery through the end of 2013.
Read: Wedding Bells: How Brides and Grooms Can Set Cellphone Etiquette
Amidst all of this optimism though, there is a hint of anxiety. 70% of those same high-net-worth investors worry the Federal Reserve's end of quantitative easing could mark an end to market momentum and eventually send stocks lower.
Taxes are on the mind of some of these affluent investors, too. Nearly one-third (32%) of those surveyed have made modifications to their investment strategy as a result of income tax increases, and 21% plan to make some modifications. However, 41% won't modify their portfolios due to tax changes.
Read: Why Your Kids Won't Own a Bigger House Than You
Over half (53%) of high-net-worth investors are concerned about market volatility, while 32% are working to outpace inflation.
--Written by Hal M. Bundrick