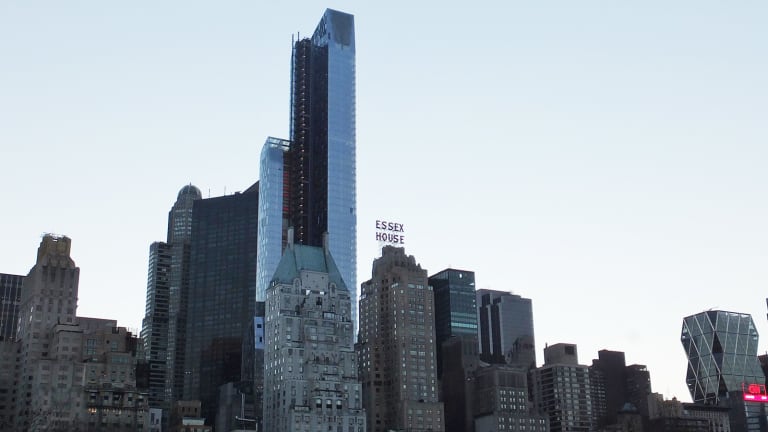 High Home Prices Make Renting a Better Choice in These Cities
Buying a home may be a better deal over the long run. But in the short-term it is now costing more to buy a house than rent an apartment in a growing number of cities, including Seattle, San Francisco, Los Angeles, and Portland. The culprit is a surge in home prices that is far outpacing rent increases.
Sure, buying a home has long been an expensive proposition.
But newly-minted homeowners could always console themselves with the fact they would probably be paying more in rent if they had stayed in their old apartment.
However, as home prices hit new heights across the country, there are a growing number of major metro markets where rents on average are now lower than mortgage payments.
While buying is still cheaper in many cities in the middle of the country, the cost of buying a home or condo in the major metropolises on the coasts has risen to the point where renting now looks much more reasonable than before, according to reports by ATTOM Data Solutions and the Urban Institute.
See our gallery of Cheapest U.S. Cities to Rent and the Cheapest U.S. Cities to Buy.
Not that rents have been flat. To the contrary, they have been rising as well. But home prices are rising even faster.
"The pendulum is swinging in favor of rents," says Daren Blomquist, vice president at ATTOM. "It's not saying rents are highly affordable but the lesser of two housing affordability evils for many people."
A solid majority of Americans (64 percent) now live in metro markets where it is less expensive to be a renter than a homeowner, ATTOM reports.
Home prices are rising faster than rents in 59% of the 447 counties studied by ATTOM. These include Los Angeles County, Kings County (Brooklyn), Queens County, Harris County (Houston) and Maricopa County (Phoenix).
Renting is cheaper than buying in some of these same markets -- Houston, Los Angeles, and Phoenix -- as well as in (Cook County), Chicago, San Diego County, and counties that include Boston, San Francisco, Seattle, Las Vegas, and San Jose.
The Urban Institute put out its own rankings of the top 16 metro markets where it is cheaper to rent than buy. The percentages measure how much more renters have dole out in monthly payments if they were to buy.
San Francisco, 42.5%
San Jose, 19%
Seattle, 8.5%
San Diego, 7%
Sacramento, 6.5%
Los Angeles, 5%
Portland, 5%
Riverside/San Bernardino, 4.1%
Las Vegas, 2.4%
Phoenix, 1.7%
Baltimore, 1.6%
Denver, 1.5%
Washington, 1.5%
Louis, .45%
Dallas, .25%
Charlotte, .13%
There are number of factors that are driving home prices faster than rents.
A major one is a shortage of homes for sale, ATTOM's Blomquist notes.
The Great Recession saw the home building industry collapse, with builders struggling even now to gain momentum.
As the economy has rebounded, buyers are on the hunt for homes, but they increasingly can't find what they are looking for or are faced with bidding wars for available listings.
Nationally, the number of available listings fell 8.1% in February compared to the same month a year before, according to the National Association of Realtors. It marked the 33rd straight month of declining inventory.
All that helps drive up prices.
"There is not enough supply to go around," Blomquist says. "Inventory definitely plays into the acceleration of home price growth."
The buyers who tend to win these bidding wars tend to have the higher incomes and more assets to draw upon, enabling them to pay more, he notes.
In addition, foreign buyers have been snapping up homes in major metro markets. Viewing real estate in the US as an investment, they can afford to pay more, further pushing up prices, according to Blomquist.
By contrast, renters, hemmed in by their paychecks, can only afford to stretch so much. And while builders have been slow to pick up the pace of single-family construction, they have been building more apartments, Blomquist says.
Yes, many of these new rentals are luxury units, with an explosion of deluxe towers in cities across the country. But by putting more apartments on the market, builders are helping moderate the pace of rent increases, he notes.
While home prices across the U.S. rose 9% in the first quarter of 2018 compared to the same period last year, rents rose at just a little over a third of that rate, at 3.5%, ATTOM reports.
Still, even in markets where it costs less to lease an apartment, renters shouldn't automatically reject the idea of buying a home or condo.
While they may end up with higher monthly payments, they will also be able to build up equity that could eventually pay off years down the line when they sell.
"Affordability is not the only consideration when deciding whether to buy or rent," ATTOM's Blomquist says. "All things being equal, if buying and renting are the same price, it's probably more beneficial for most people to buy because that is something that will help them build wealth over time."
Meanwhile, in Seattle, the city with the third largest rental gap, some of the country's highest home prices are holding renters back from being able to join the homeownership ranks, observed Matthew Gardner, chief economist with Windermere Real Estate, whose comments were included in ATTOM's report.
"The thing about this data that concerns me the most is that it is now more affordable to rent in the greater Seattle area than buy. Even with solid income growth, the rapid rise in home prices is keeping many would-be buyers out of ownership," Gardner noted.