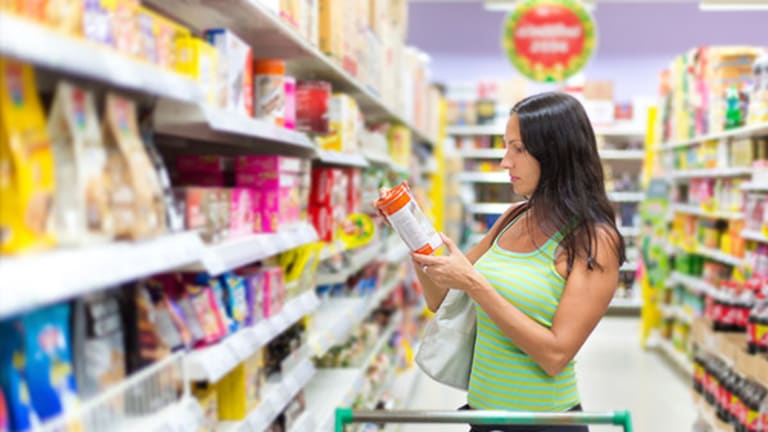 Here Are the Best, Worst Times and Days to Grocery Shop
You can maximize your grocery shopping with a clock and a calendar.
NEW YORK (TheStreet) -- To adequately feed a family of four, Americans spend $191 per week on average, according to the U.S. Department of Agriculture.
The USDA considers that a "low-cost food spending plan," with the average moderate- and liberal-grocery spending plans jumping to $239 and $290, respectively.
If that sounds like a lot of cabbage, financially and food-wise, it is. The lowest figures times 52 weeks translates into a $9,932 household food bill over the course of a year, and that doesn't count vacation meals and restaurant spending.
Also see: 5 Food Shopping Tips For the New Year>>
It underscores the need to maximize the grocery shopping experience, week in and week out, starting with discounts and coupons (online grocery discount sites such as Coupons.com and GroceryCouponsForFree.com can help you there) and including more creative steps to maximize your grocery store experience, save money and eat better in the process.
Start with the day and time you hit the grocery store.
Researchers at Cornell University say shoppers who ventured out earlier in the day (between 1 and 4 p.m.) bought less high-calorie foods than those who shopped between 4 and 7 p.m.)
But the best time to go shopping may be first thing in the morning. That is when perishable foods such as dairy products and fruits and vegetables are most fresh, since in the age of logistics and inventory management, grocery stores usually have food delivered every day.
Also see: Renters Are 'Losing Ground': Paying More, Cutting Elsewhere to Make Up for It>>
Financially, the best day of the week to go shopping is likely Wednesday -- that's the day grocery stores start their weekly discount and coupon programs. It's also a day most stores will honor coupons from the previous week, giving shoppers a "discount double play."
The worst day of the week to shop might be Saturday, although there is little research on the topic. A 2008 study from the Time Use Institute does say that Saturday is, by far, the busiest grocery shopping day of the week, with 41 million shoppers (Friday is second, at 35 million).
Wednesday averages 30 million shoppers, according to the study, making for more room in the aisles.
Shop early Wednesday and use coupons and you'll beef up your food shopping experience and improve your sanity, diet and banking account at the same time.