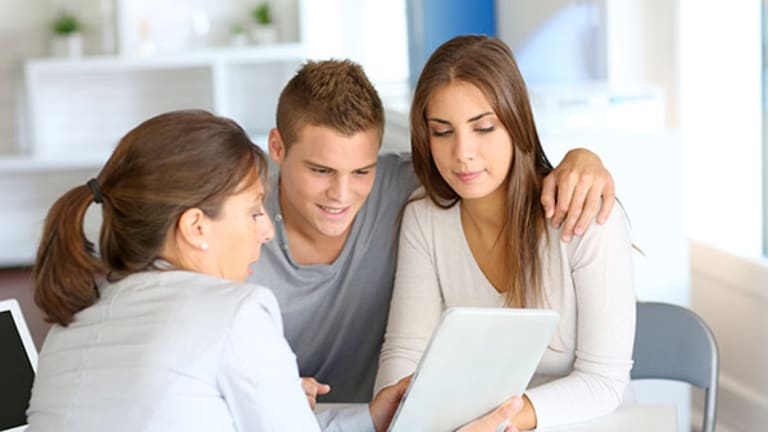 Here Are 3 Actions to Take When Searching for a Financial Adviser
Ask about the investment professional's philosophy, ensure that he or she fits the required needs and scrutinize the person's background.
More than half of Americans are concerned about their financial futures, but about a third of them haven't taken any action to put plans in place.  
Financial advisers are a must for those who don't know much about investments, are too busy with other tasks to give their finances proper attention or who simply want to be sure that they are making the most informed decisions.
Those who are in the market for an adviser should take into account the following three things when embarking their search.
1. Ask about philosophy. It is important to make sure that the adviser has a similar investment philosophy as the potential client. Don't be afraid to ask adviser candidates hard questions to make sure that it is a good fit.
"When it comes to financial advising, there's more than one way to skin a cat," said Amir Eyal, chief executive of financial advisory firm Mylestone Plans. "Asking your financial adviser about philosophy with respect to investment management and financial planning will ensure you have the right match."
2. Ensure that the adviser fits what is needed. "Financial adviser" is a notoriously vague term. This is where it can get confusing.  
Advisers can encompass a wide variety of roles: comprehensive financial planners; investment advisers; retirement plan specialists; and stockbrokers. The list goes on and on.
But these distinctions aren't arbitrary. A comprehensive financial planner, for instance, can provide vastly different information than an investment adviser, and the amount clients pay varies accordingly.
Further, as noted by Fran Dietrich, portfolio manager and senior vice president at UBS Financial Services in Boston, many advisers call themselves "wealth managers," which refers to those who provide a full complement of services.
These services include asset management and financial planning, with aim to create a synergistic relationship between all aspects of a person's financial life.
Thus, it is important to be sure that an adviser specializes in areas of importance.
3. Scrutinize their experience and that of those around them. Advisers often have a slew of designations after their name. Some of these are more meaningful than others.
Certified financial planners, for instance, must undergo a rigorous training process and pass a 10-hour exam testing their knowledge of insurance, investment planning and risk management, among other topics.
And don't just examine the adviser's experience. Check out the supporting staff at an adviser's firm as well.
How does the number of clients the adviser has compare to the size of their staff? A high client-to-staff ratio means they may not give clients the time they deserve.
As we embark on a journey into uncertain financial waters, finding an adviser becomes a more attractive and intelligent option for those who want to make the best financial decisions.
"Nobody walks into Home Depot and tries to find the best tool without first knowing what kind of project they're doing," said Sean Michael Pearson, a CFP and adviser at Ameriprise told CNBC. "That's the same premise you should use when it comes to financial planning."
This article is commentary by an independent contributor. 
Follow Brett Hershman on Twitter at @brett_hershman.