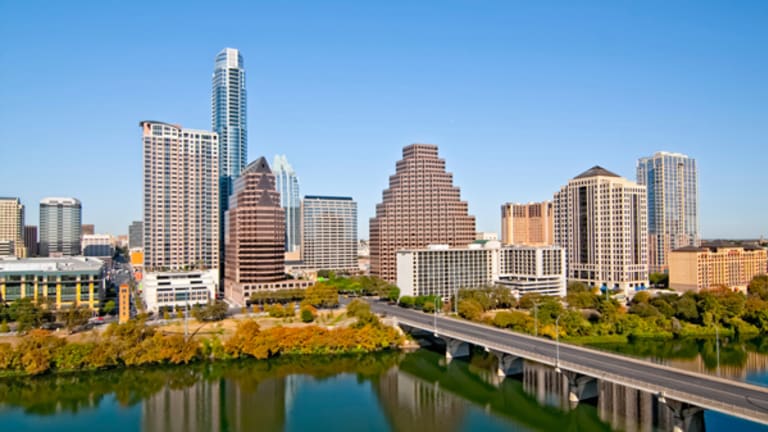 'Healthiest' Places to Live May Not Be Where You Think
Cities in the South and Midwest lead this ranking, while the Northeast barely cracks the top 20.
NEW YORK (
) -- When homebuyers create a list of "must haves" for new cities and towns, such things as schools, taxes, work commute time and access to cultural and recreational areas are standard.
But these days, so-called "healthy living" issues have wedged their way onto those lists as homebuyers get curious about how many fast food chains, bars and health care centers and gyms are within a few miles of their potential home.
Now those homebuyers have a useful tool that tells them where to find the healthiest communities in the U.S.: a ranking of the healthiest places to live in America, courtesy of
, the Irvine, Calif., real estate industry analyst, and
, a real estate investment analysis firm.
Somewhat surprisingly, the list is top-heavy with cities and states in the South, along with communities in often-overlooked states (by homeowners, that is) such as North Dakota and South Dakota, Montana and Wyoming.
Also see: 10 Top Cities for College Grads to Rent In>>
So, no New York, Massachusetts or Connecticut -- states that have good reputations for clean air and healthy living.
"While families have many good options across the country in terms of places where healthy living is evident and the prospect of appreciating home prices is solid, there are some markets that clearly stand head and shoulders above the rest," says Daren Blomquist, vice president at RealtyTrac. "The markets considered for our list all have strong appreciation potential. Some are healthier than others. This report not only features those top markets for appreciation but also highlights important health- and wealth-related factors for families to research in any market before they make the decision to buy a home."
RealtyTrac factored in more vertical health care factors, including activity rate, fast food restaurants, smoking rate and heavy drinking rate, along with diabetes, obesity, heart attack and asthma rates, radon and air quality in specific communities, says Jake Adger, chief economist at the firm -- all told, about 10 factors across three broad health-related categories went into calculating a "healthy living" index.
Also see: South, Southwest Do Best in Housing Recovery>>
"We recognized that, while health is extremely important to many families, it can be difficult to choose a market based on overall health, because there are many different factors," Adger says. "To account for this, we ranked a large number of U.S. markets according to health ratings summarizing lifestyle, chronic disease rates and the environment."
At the top of the healthy living list sits Austin-Round Rock, Texas, which scored especially high in areas such as activities and good air days, and low (which, in this context, is good) in such factors as smokers and obesity.
Second on the list is Charlotte, N.C, followed by El Paso, Texas, and Gainesville, Fla.
In the Northeast, only Burlington, Vt., makes the top 10 list. Looking west, California's Sacramento, San Jose, and San Diego are all in the top 20.
For homeowners looking for more data on healthy living and city and state rankings, the RealtyTrac report is valuable reading. Find it
.