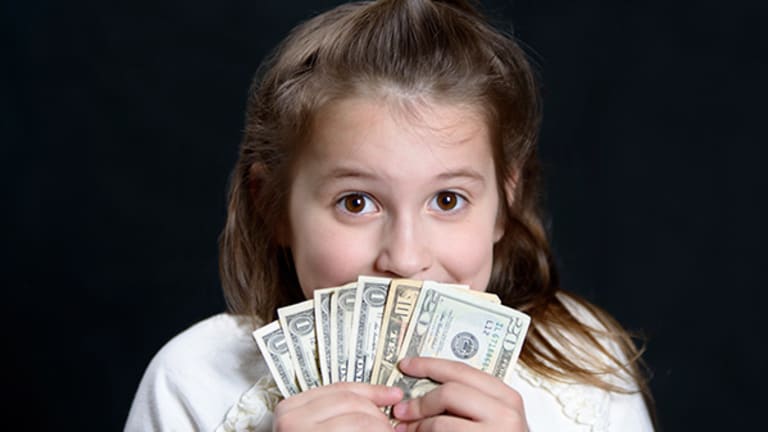 Have You Lost Your Money Mental Capacity? Take This Test
Over 5 million Americans suffer from Alzheimer's and that number is expected to double by 2050.
NEW YORK (MainStreet) It's one thing to lose your keys or walk into a room and forget what you were going to do there quite another to neglect paying bills or depositing a check. Dementia is a creeping debilitation affecting a growing number of those 60 years old and older. The risk of developing Alzheimer's disease, the most common form of dementia, doubles every five years by age 65, according to the Centers for Disease Control and Prevention (CDC). Over 5 million Americans currently suffer from Alzheimer's -- and by 2050, that number is expected to more than double.
Joanne W. Hsu of the Federal Reserve Board and Robert J. Willis from the University of Michigan recently studied the impact of cognitive decline on financial well-being. They determined that over 80% of individuals with dementia are still responsible for handling household money matters.
10 Tips for Talking to Your Aging Parents About Money
"A possible reason for this discrepancy -- that a person remains the financial respondent in spite of having problems handling money or a diagnosis -- is that the spouse may be even worse off," the study says. "We find that households tend to wait until cognition has fallen quite low to make the switch. In particular, this switch often occurs well after the original financial respondent has reported having difficulties handling money. Over one-third of coupled respondents with cognition in the dementia range are financial respondents, and their cognitive impairment may prevent them being able to provide accurate data on financial holdings."
Recognizing the signs of reduced mental acuity often falls to adult children, who may be more apt to notice poor decision making. However, frequent contact may lessen the ability to notice such changes, Hsu and Willis say. "If children only see their parents during major holidays, the time distance between visits makes cognitive decline more noticeable," they say.
Dr. Douglas Scharre of the Wexner Medical Center at Ohio State University has developed a "Self-Administered Gerocognitive Exam" (SAGE) designed to detect early signs of cognitive, memory or thinking impairments. The four-page series of questions takes less than 15 minutes to complete and can help identify cognitive and brain dysfunction.
Unfortunately, many people with symptoms of dementia or Alzheimer's disease often wait three or four years to seek treatment. "We are finding better treatments, and we know that patients do much better if they start the treatments sooner than later," Dr. Scharre says.
The SAGE test will not tell you if you have Alzheimer's disease or any other cognitive deficiency, but the results can indicate if further evaluation is necessary. There are no right or wrong answers to the test, so don't look for a grade upon completion. The SAGE test instructions direct you to take the completed quiz to your primary care physician, who will review and grade the results. If there are no signs of impairment, the test can be kept on file as a baseline for future results. You can find the test here.
--Written by Hal M. Bundrick for MainStreet