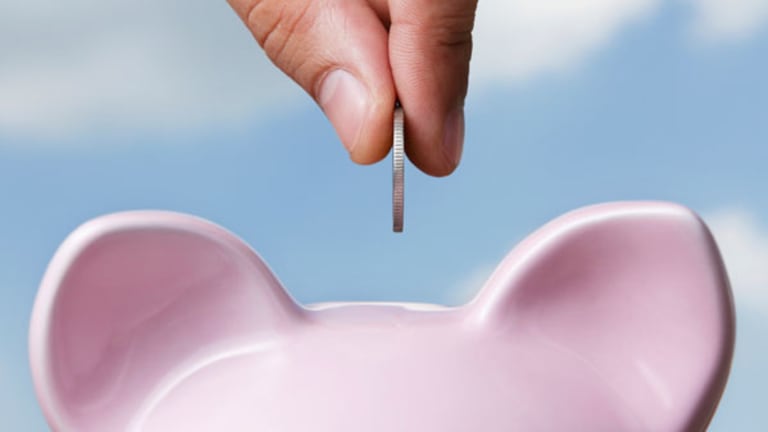 Hate to Wait? Hire Someone Else to Do It
Professional hagglers, line standers and concierge services can buy your cigarettes, wait for the cable guy and break up with your girlfriend for you.
Professional hagglers, line standers and concierge services can buy your cigarettes, wait for the cable guy and break up with your girlfriend for you.
Somewhere between efficiency and laziness lies an entire industry dedicated to
off other people's mundane tasks.
Annoyed by, lacking
for and dreading minutiae, the harried masses have created a need for professional hagglers, line standers and personal concierge services that will, among other things, wait around for the cable guy. Some are born out of demand, but a special few derive from the sloth of founders like John Evangelista.
While attending Seton Hall University in 1993, Evangelista stopped by a drug store to pick up a last-minute Valentine's Day gift for his girlfriend. He bought cheap flowers and a stuffed orangutan, and tried to pass it off as the most original idea in the history of romance. His girlfriend broke up with him two days later, but left him with the idea for
.
"One of my friends asked me if I was trying to break up with my girlfriend," Evangelista said. "He coined the phrase Dumpmonkey when he told me afterward 'you gave her a dump monkey, what did you expect?'"
Ten years later, Evangelista began his Web-based dumping service. For $24.95, Evangelista's Boston-based company will send your former loved one a 36-inch stuffed monkey, a certificate of that monkey's authenticity from Dump University (Dump U) and a letter making the break-up official.
"A lot of our business is people sending it to other people as a joke, but we've done breakups, divorces, people sending Dumpmonkeys to kick cancer out of people's lives," he says.
Lisa Ristorucci and her Los Angeles-based crew of
have learned to be similarly flexible with their personal concierge service. The company, founded to assist people "who already have personal assistants," has done everything from fetch groceries to get a client's Golden Globe Awards dress fitted on a similarly sized Gofer Girl.
"Somebody once called to see if we could get them a pack of cigarettes," she says. "Once they found out it was a $30-an-hour service with a one-hour minimum, they were like, 'Oh, OK.'"
Most of the Gofer Girls' time is spent on simpler fare, like delivering packages, filling prescriptions and paying bills for clients who are out of town. Clients are especially appreciative when Ristorucci and Co. take on soul-deadening assignments like trips to the Department of Motor Vehicles and long waits for cable installation.
John Winslow has been winning the waiting game for nearly 24 years. A co-founder of Washington, D.C.-based
, Winslow began sending bicycle messengers to wait in line for Congressional hearings back in 1985 and has watched his business grow exponentially. For $36 an hour with a two-hour minimum, his team will hold spots in line for high-powered lobbyists, lawyers, lawmakers and anyone else seeking a say in public policy.
"There are certain issues that tend to generate a lot of hype and a lot of interest, and certain companies with powerful lobbyists start competing to be first in the room," he says. "That's what keeps companies like mine out there for 12 hours a day and lining up at midnight."
If you wander the halls of hearing rooms throughout D.C., you'll see people queued up along the walls dressed like couriers and holding name placards similar to those used by airport taxi drivers. Many are Winslow's line standers. He says they're there to make sure their client gets in, not to keep others out, and they're not guaranteed a spot in the room. The rising number of Congressional hearings tied to the economic downturn has made Winslow's service more valuable.
"It tends to be one of those businesses that are impervious to economic trouble," Winslow says. "Those kinds of things tend to generate a certain amount of hearings, which is good for us. The more hearings the better."
Professional haggler Phil Landers, who has survived several recessions, has been picking fights with car dealers since he and his wife were ripped off by a dealer in 1986. After serving as his family's special automotive envoy for several years, Landers started his Chicago-area
business.
"There are a lot of different ways that car dealers are good at separating people from their dollars, because they do it all the time," Landers says.
For $395, Landers will roll up his sleeves and haggle the price of the car up from the dealer's cost instead of down from the sticker price. He'll also negotiate the trade-in value of your old car and come along to pick up the new car to make sure you've received everything you've paid for.
Considering that Landers sees roughly $1,500 of wiggle room in every trip to the dealership, he's worth the gamble if you don't have the time or motivation to do it yourself. That's what he and every Gofer Girl, Linestander and Dumpmonkey are counting on.
"There's a service out there for anyone willing to use it," Evangelista says. "We're just trying to take a difficult life moment and make it a little bit easier for individuals."