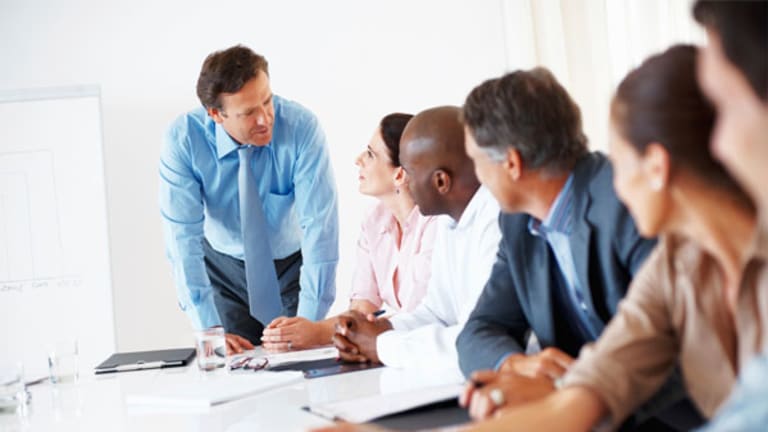 Happy Employees May Mean a Higher Stock Price
Being listed on the "100 Best Companies to Work For" can be a clue to employee satisfaction.
NEW YORK (MainStreet) — A happy workforce can mean two things: 1) Employees are overpaid or underworked, or 2) Workers are efficient, driving customer satisfaction – and perhaps boosting a company's stock price. Alex Edmans, an associate professor of finance at Wharton, believes it just might be the latter – and he's conducted the research to prove it.
Compiling lists of the "100 Best Companies to Work For," published by the Great Place to Work Institute in San Francisco, for some 14 countries with at least 10 publically traded "best companies," Edmans and his colleagues studied the relationship between employee satisfaction and equity returns – and found a correlation.
Also See: Increasing Interest Rates Brings New Market Returns On Asset
Also See: American Investors Still Afraid to Get Into Stocks
Also See: Football Scrimmage Line Scam Gets Sacked by the SEC
However, one variable does come into play: labor market flexibility. In countries with highly regulated workforces, such as Germany, hiring and firing is more difficult, motivational benefits are lower and a company's stock price is unlikely to be affected.
But in countries with "high labor market flexibility," such as the U.K. and the U.S., employee satisfaction is a driver of productivity, retention, and recruitment. The result: "positive abnormal stock returns."
"For the typical 20th-century firm, the bulk of its value stemmed from its physical capital," Edmans writes. "In contrast, most modern firms' key assets are their workers – not only senior management, but also rank-and-file employees. For example, in knowledge-based industries such as software, pharmaceuticals, and financial services, non-managerial employees engage in product development and innovation, and build relationships with customers and suppliers, and mentor subordinates. Employee-friendly policies can attract high-quality workers to a firm and ensure that they remain within the firm, to form a source of sustainable competitive advantage."
Edmans concludes that in countries with high labor market flexibility, such as in Canada, India, Japan, Korea, the U.S. and the U.K., being listed as a "Best Company to Work For" can drive stock out performance.
"These results are consistent with the idea that the recruitment, retention, and motivational benefits of employee satisfaction are most valuable in countries in which firms face fewer constraints on hiring and firing," Edmans writes.
--Written by Hal M. Bundrick for MainStreet