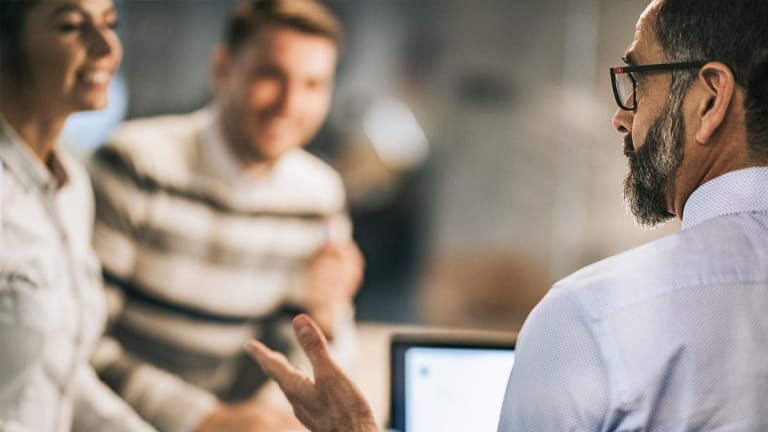 Handling Tax Season and Related Client Issues
Adviser Mark Bordelove reviews some of the biggest challenges -- and opportunities -- of tax season for financial advisers.
By Mark Bordelove
April 15 cannot come fast enough. Every year it's an interesting time to do what we do as advisers.
 In our practice we run the gamut of client complexity. We have people that are W-2s along with mortgage interest and maybe some dividend or interest income. We have people that are one W-2 along with a self-employed spouse in the house. We have households where both spouses are self-employed. We have people that are real estate investors with multiple K-1s.
We have always tried to position ourselves as the quarterback. We want to work with all the professionals for the clients and help facilitate the process of gathering documents and moving them along to the tax professional. When we meet with clients, we should stress the importance and relevance of this level of service. Clients appreciate this commitment we make to help ease the burden of gathering all the information. It's at the core of what we do, putting our clients first.
 Recently, we had a situation where a self-employed attorney hired his wife to help facilitate his calendar and other business matters. It's a smart move. It gets the wife paid, provides a deduction for him and gives her an opportunity to fund a SEP IRA. The clients were not aware of the limits allowed on contributions allowed for SEP IRA accounts. I realized based on what the wife was making that it's possible they might have exceeded the allowable contributions. I contacted the CPA to discuss the matter and confirm if my math was correct.
 He informed me that I was right. They had exceeded the allowable amount by roughly $6,000. This was in January of 2019 and we were working on tax year 2018. It would require some paperwork to reclassify the excess 2018 contribution into 2019. Luckily, these clients were very responsive. They understood the situation and that it would require some paperwork and signatures to facilitate the move. They turned the paperwork around within hours and the move was made. Also, the CPA was terrific. He understood the process and appreciated the call and effort we made to make sure the details were handled. Also, the client was appreciative of the extra effort we made to contact the CPA and make sure everything was done properly.
When Are My 1099s Coming?
The most common request we get in our practice is "When are my 1099s coming?" It usually starts the second week of January and goes right up until mid-March when the last of them are available.
Unfortunately, we're at the whim of our broker-dealer, and LPL Financial has over 15,000 advisers around the country. It's a massive undertaking. Usually our company sends them out in batches every 15 days starting Jan. 31.
Often, depending how much activity has occurred in the account, the broker dealer will issue amended 1099s. These might not be available until the end of March. This further delays clients being able to do their returns. If somebody calls and requests them, we make sure to let them know we're watching but it's random and when their 1099 is available we will get them out to them ASAP. I always appreciate the patience and understanding our clients show regarding these issues at this time of the year.
Funding IRAs 
Another issue we frequently deal with around year-end but relating to tax planning is funding of IRAs. Typically, our clients participate in some type of company sponsored retirement plan or fund their own IRAs, whether it be a SEP or simple plan. Obviously, that would be the deductible contribution. However, our clients -- if it's appropriate -- often will make a non-deductible contribution. They are looking for other buckets to fill that are tax-efficient as they grow. This definitely accomplishes that goal.
Year-Round Help
Another issue we help clients with that is not related to tax planning but is part of the service we provide is working with the estate planners to make sure accounts are titled properly. Think about all the issues that can occur -- marriage, divorce, death, family planning, estrangement.
If it's been awhile, clients may not remember who they have designated as beneficiaries. If there has been a life change, then we will meet with the estate planner and the client to discuss if it's appropriate to change the beneficiary. Sometimes as part of our annual review a client by chance will ask about who is designated as beneficiary and we have had instances where they wanted a change made for a variety of reasons.
Another part of the planning process we make sure to work with clients on is making sure they have done an estate plan. If we have clients who are single it's not top of mind. However, it's amazing how many people in middle age or beyond that have assets and children that have not checked this box. I recently had a conversation with a client who is nearing retirement who said his goal in the first quarter was to finish his estate plan. I was stunned.
There are so many hats to wear and issues to cover with clients not only at tax time but year-round. The plan is to make sure clients have covered all their bases and have things set up the most efficiently for them, and to accomplish their goals.
It's the basis of what we do and why people trust us to help manage their hard-earned retirement nest eggs.
About the author: Mark Bordelove is president, CEO and co-founder of Bordelove Foster Wealth Management. The options voiced in this material are for general information only and are not intended to provide specific advice or recommendations for any individual. Mark Bordelove's securities and advisory services are offered through LPL Financial, a registered investment adviser, Member FINRA/SIPC. Mark Bordelove and LPL Financial are not affiliated with Jim Cramer or TheStreet. This material was prepared by Mark Bordelove. Bordelove Foster Wealth Management and LPL Financial do not offer tax or legal services.