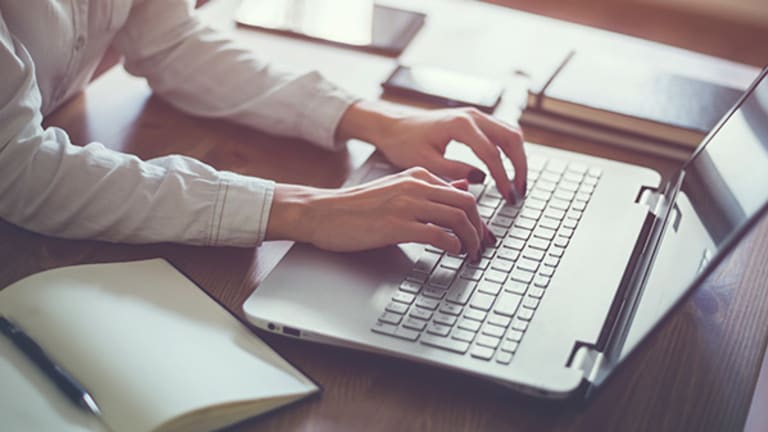 Growing Independent Workforce Comes with Perks And Pitfalls
Last year alone, a reported 60% of freelancers transitioned to the independent workforce by choice, an increase from 7 percentage points in 2014. What are the consequences?
Welcome to Freelancer City, U.S.A., population 54 million. Last year alone, a reported 60% of freelancers transitioned to the independent workforce by choice, an increase from 7 percentage points in 2014. Though estimates vary, upwards of 30 to 34% of all American workers are now freelancers -- and those numbers are only expected to grow.
Freelancing comes with some obvious perks, like flexibility in schedule and workplace location, but it definitely isn't all about long afternoons spent on the couch. About 70% of freelancers report they have experienced some issue with getting paid, says Caitlin Pearce, the director of member engagement for the New York-based national member-based Freelancers Union.
The organization, which is free to join, now has 300,000 members -- a 3,000% growth from 2007. People leaving college make up a larger percentage of new members, says Pearce.
The rise of people participating in the "shared economy," as New York University Stern Business School professor Arun Sundararajan calls it, has not kept pace with policy developments to ensure their basic labor rights.
"We are in the early stages of a pretty profound shift in how we organize economic activity and a byproduct of that is going to be a radical change in what it means to have a job," said Sundararajan, the author of the book The Sharing Economy: The End of Employment and the Rise of Crowd-Based Capitalism, published this May by MIT Press.
"The fundamental shift in work is it is going to the individual but there are going to be adjustment challenges," Sundararajan continued.
Sundararajan compared the transition today to the early 1900s, when the relationship between the "institution, the employer and the employee" was recognized as unequal. A host of labor laws and worker protections came into place to correct this imbalance.
"The freelancer-scaled model hasn't done that yet," he said.
"Over the next two to three decades I think we are going to see a safety net well designed for the new economy, but until then, the challenges are going to be making sure people understand that with this comes a lot of responsibility for the individual that they have to factor into planning."
People considering making the switch to freelancing, or entering the job market as an independent worker, should think about having ideally three to six months in savings to fall back on, Pearce says. It could take a while to build a steady client base, and freelancers should also not expect to be paid immediately - or, as some will tell you - in a timely manner for their work.
Aspiring freelancers also can consider embarking on the independent work-lifestyle gradually. 
"What we tend to hear is if you are thinking of making the leap you don't have to do it all at once," Pearce said. "You can build up stability and clients and network before jumping into the deep end of freelancing. That can help you get a good handle on what your monthly expenses will need to look like and how you are going to earn that income."
Some 60% of freelancers reported they are earning more than they were in their traditional jobs, and 78% said they earned more within a year or less, according to the Freelancers Union's "Freelancing in America" 2015 report. Yet these workers typically still have to account for their own health care and set aside money from their checks for taxes.
For people entering the non-traditional gig economy, taking on short-term jobs that tend to be driven by an app like Uber, workers also need to be "aware of the risks they are losing if they allow themselves to be categorized as independent contractors," says Becki Smith, the deputy director at the National Employment Law Project. Quarterly tax implications can be tricky for contract workers to navigate, for example. 
"We hear and see data that show people earning less than minimum wage, we hear that in the case of Uber drivers people are earning less than minimum wage because they are in debt for the purchase of their cars," Smith said.
Massachusetts Senator Elizabeth Warren is among the politicians who have called for a "safety net" that gig workers can fall back on; Hillary Clinton also spoke of workplace protection for gig economy workers last year. These measures would include all workers receiving paid leave and allowing all workers to pay into Social Security.
In New York City, Councilmember Brad Lander has introduced the "Freelance Isn't Free Act," which would require all freelance work valued at more than $200 to include a written contract. Employers would also be obligated to pay contractors within 30 days of when the contract stipulated.

New York-based freelancers would still have to reckon with international employers, but they could look to the Department of Consumer Affairs to report cases of nonpayment or other issues. Right now, freelancers have no official agency or avenue of aid in cases of workplace injustice, said Pearce, who spoke of the importance of freelancers networking together to share experiences.