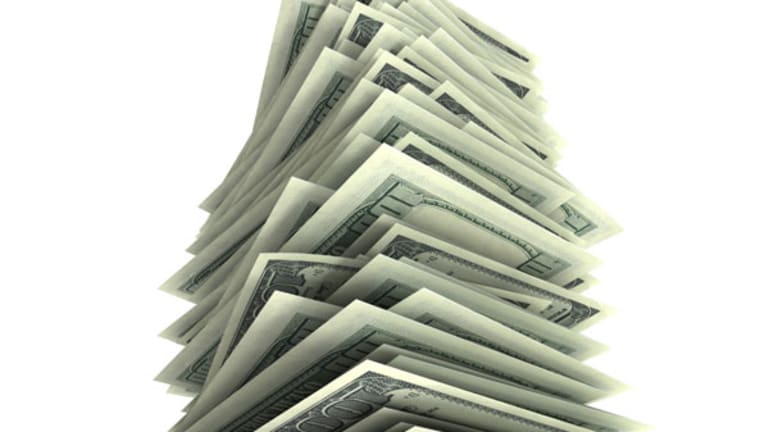 Government Shutdown Even Dampens Holiday Spending
Last month's government shutdown slowed home sales and has scared consumers into further saving.
NEW YORK (
) -- Two studies out this week point to a decidedly negative view of the economy by consumers, mostly because Americans don't trust their government to take care of business.
The
, from the California Association of Realtors, shows Golden State home sales in decline for the third consecutive month.
Analysts at the association say last month's
played a major role in the decline, along with a "typically seasonal slowdown" in the regional real estate market.
Also see: We're Killing the American Dream>>
Brokers and lenders found it difficult to close home deals as the shutdown closed down key government offices.
"As anticipated, the housing market was disrupted by the closure of the federal government in October, which prolonged the loan approval process and led to the delay of many home closings, especially on FHA transactions," says Kevin Brown, association president. "We are returning to a market that's more balanced than we've seen in recent years, with home price gains that are more sustainable and a sales pace that's characteristic of a normal environment."
The median amount of time to move a single-family home off the market rose to 33 days in October from 29 days in September.
Also see: How to Talk With Kids About the Government Shutdown>>
The
second study
, from Chicago's
Information Resources
, says adults are "bracing for the worst" in anticipation of yet another shutdown.
The report says 53% of Americans are "not confident" Republicans and Democrats will find common ground and avoid a shutdown next February, when the government hits another
, and 43% of adults surveyed said they will spend less money this holiday season, mainly so they can save more cash in the event of another shutdown in early 2014.
"The impending debt ceiling crisis and government shutdown is yet one more straw on the camel's back, and consumers are ready to react by locking down their wallets," says Susan Viamari, editor of IRI's
Times & Trends
, which says 57% of those surveyed say another financial crisis will increase their "financial strain," compared with 46% who said the same thing leading up to the government shutdown last month.