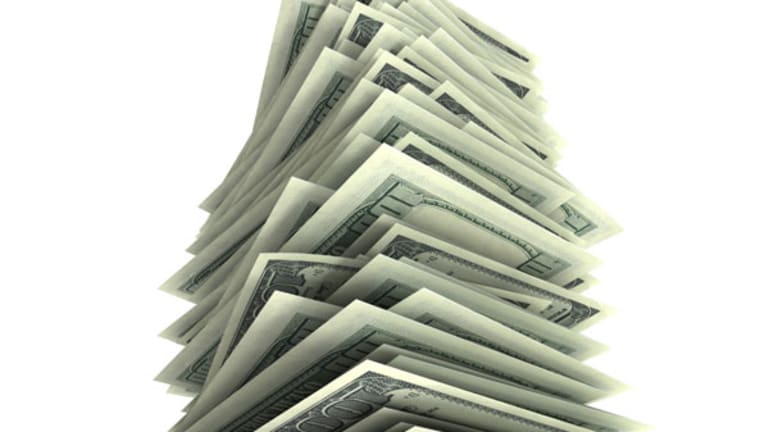 Google+ Exclusivity Sparks Invite Scams
If you see a link on Facebook promising an invite to Google's new social networking platform, ignore it.
NEW YORK (MainStreet) -- Following a strategy it employed during the rollout of Gmail, Google (GOOG) - Get Alphabet Inc. Class C Report made its new social network, Google+, available to users by invitation only. That's contributed greatly to the buzz surrounding the social networking platform, but it has also provided an opportunity for scammers to take advantage of those eager to get behind the velvet rope.
Sam Masiello, chief security officer for email marketing firm ReturnPath, noted in a
blog post
Sunday that official-looking Google+ pages have already popped up on Facebook that promise invites to the new service for those who "like" the page. Besides the fact that Google probably won't be setting up a page on the social network it's challenging for dominance, a quick look at a wall post on
makes it clear it's not an official page.
If you see a link on Facebook promising an invite to Google's new social networking platform, or any invite at the moment, ignore it.
"Hello Every one / Welcome to G+ / For Invites post ur email id here," it reads. Obviously giving out your email address opens you up to phishing attempts from hackers, and as Masiello notes, "Liking a product or service on Facebook means that their announcements will appear in your news feed going forward." So if you don't want your feed to get inundated with marketing spam, don't "Like" any of the several sites promising invites.
Meanwhile, Graham Cluley of network security firm Sophos writes in a
that spammers who already have your email address are sending out fake Google+ invites. When you click the official-looking link, it takes you to an online pharmacy selling Viagra and Cialis.
As we've previously reported
, clicking on email links from people you don't know can also install spying software on your computer, so never click links even if it appears to contain a coveted invite.
In any case, Google has for the moment stopped inviting members to join -- ostensibly so it can work out the bugs and test out the platform -- and even if you got an invitation from a friend but didn't respond right away, you'll still have to wait like everyone else. So if you want in, your best bet is to go to the
Google+ page
, enter your email address, and wait for the doors to open again.
>To submit a news tip, email:
.
RELATED STORIES:
>>Google's Laptops Are Big Sellers
>>3-D Model Leads Wave of Bad Cellphones
>>Facebook, Skype Announce Hook-Up
Follow TheStreet.com on
and become a fan on