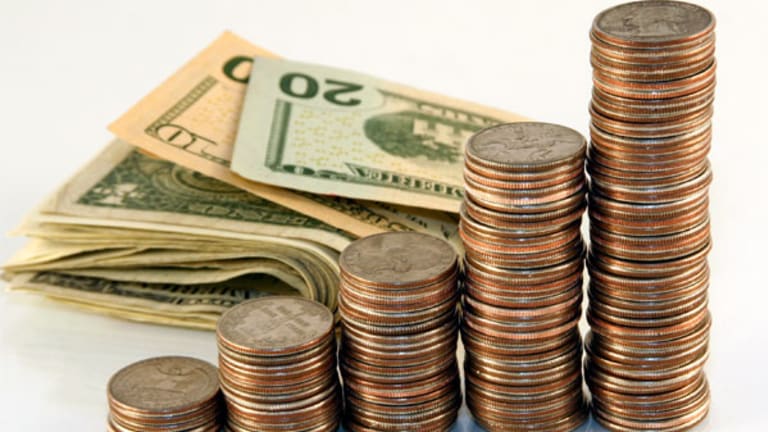 Good News in Housing With No Declines in 300 Markets
Analysts call call the year's housing market upswing a 'rebound recovery.'
NEW YORK (
) -- Out of 300 U.S. regional housing markets, not one saw year-over-year declines in a one-year period, putting a shine on the residential real estate market outlook.
Analysts at
Homes.com
, a Norfolk, Va., real estate services firm,
the year's housing market upswing a "rebound recovery."
Even a shorter-term outlook shows 253 of 300 markets showing home price gains on a month-to-month basis. And even 40% of the 47 markets that saw monthly price declines have "fully recovered" from home value losses incurred in the Great Recession.
Overall, according to Homes.com, a quarter of the nation's top 100 regional housing markets have reached a "full recovery" -- a good sign heading into 2014. In addition, half of the remaining markets have recovered at least half of their home value losses in the aftermath of the housing market collapse of 2008 -09.
Also see: Home Flippers Are Back, But Sticking to the High End>>
Firm executives say the
has come a long way back, but it's not out of the woods yet.
"We found the effects of the housing boom-bust lingering in some areas because of the instability they suffered and the long, steep price slope needed for rebound," says Brock MacLean, executive vice president at Homes.com. "While these particular markets are improving somewhat, higher rates of negative equity increase risk of foreclosure and can lock move-up buyers -- who are also sellers -- out of the marketplace, thus slowing overall recovery in certain local areas."
But the rest of the news is good. Regional markets that didn't absorb the full fury of the housing collapse are setting the pace for the rest of the country, and most of those regions are in full recovery mode.
"Other markets that did not experience the bursting bubble to the same degree are in a better position to take full advantage of the recovery," he says. "Their prices are appreciating faster, and they are rebounding earlier."
Also see: Low Interest Rates Get Sharp Look as Cause of Great Recession>>
Homes.com also points out some upward trends in specific markets:
Honolulu, Hawaii posted the biggest gains, up 11.3% on a year-to-year home price basis.
California owns four of the top five spots in terms of rising home prices, but also have a longer way to go to full recovery, as the state was hit particularly hard by the recession.
The 13 markets that achieved full recovery in October include Buffalo-Niagara Falls, N.Y.; Rochester, N.Y.; Louisville/Jefferson County, Ky.-Ind.; Albuquerque, N.M.; Asheville, N.C.; Roanoke, Va.; Binghamton, N.Y.; Burlington-South Burlington, Vt.; Springfield, Ill.; Oshkosh-Neenah, Wis.; Statesville-Mooresville, N.C.; Pueblo, Colo.; and Rocky Mount, N.C.