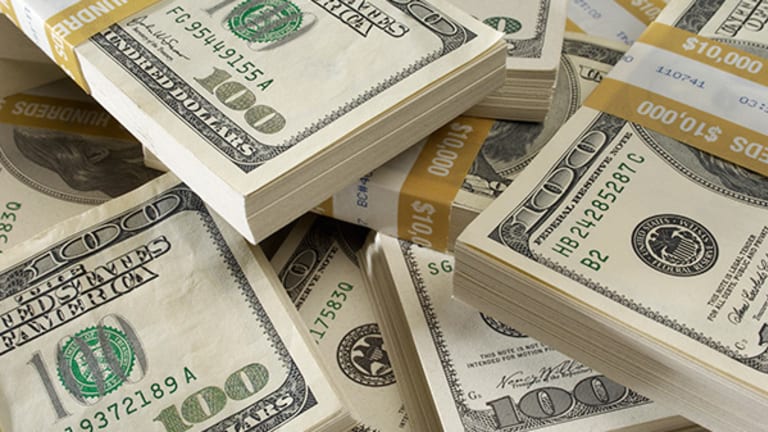 Go 'Island-Hopping' for 2015 Finances, and 3 More Money Resolutions
Take a fresh approach to your financial-based New Year's resolutions with these four tips.
NEW YORK (MainStreet) — When it comes to New Year's resolutions, you've got your garden variety "lose 10 pounds" or "call my mother more often" vows, and those are fine.
But to really have a resolution to remember, you have to get creative, and that's particularly so for financial resolutions. They can go by the wayside way more often than staying away from ice cream or forgetting to call dear old Mama.
WalletHub, a personal money management company, says 45% of Americans make New Year's Resolutions each January, with many being about finances. Many are run of the mill (i.e., "make a budget" or "get out of debt"), but WalletHub has tried to find some off the beaten path, making them good for resolution-minded Americans looking for fresh, new ways to invigorate the financial side of their lives:
Get reacquainted with your finances. For a good starting point in managing your finances, you need to take a financial inventory. List your assets and debts and factor in your monthly cash flow. From there, you'll have a good sense of where your priorities and opportunities lie. WalletHub suggests exploring new options, such as taking advantage of now abundant zero-percent credit card offers or exploring online-only banks, which can have better interest rate deals for new customers.
Try the so-called "island" approach to your finances. This is "a personal finance technique based on the theory of compartmentalization that encourages consumers to isolate different financial needs on different financial products — as if they are a chain of related islands," WalletHub says. For instance, think about getting different credit cards for different kinds of purchases: one for such day-to-day things as groceries and another strictly for revolving debt. "Doing so will enable you to get the best possible terms on each card (i.e., a great rewards earning rate on your everyday card and an extended zero-percent term on your debt card) rather than compromising for middling terms on a single card."
Missing due dates? Automate. Many financial consumers know the pain of missing a monthly payment deadline for things such as credit cards, insurance or car payments. It doesn't have to happen if you automate your monthly payments. "Avoiding such a negative event is as simple as setting up recurring monthly payments from a checking account," WalletHub says. "You can do so for your full balance, the minimum amount required or a customized amount, and this applies to a variety of different types of bills, from credit cards to cable."
Follow the "15%" rule. Squandering savings is all too common, primarily because so many Americans don't have a budget or just aren't looking at budget creation the right way. To win that battle, set a concrete, uniform goal of saving 15% more across the board in 2015 for things such as retirement, college and vacations. Set up a different account for each and boost the value of each of those accounts by 15% each month as best you can. It's not easy, but it's worth it. When you look up at the end of 2015, you should have a bigger pot of money than you might have ever imagined.
These aren't the only financial priorities you'll need to establish, but they're likely ones you may not have tackled before, at least not all together. Try them and see if they don't translate into a financially healthier 2015.
— By Brian O'Connell for MainStreet