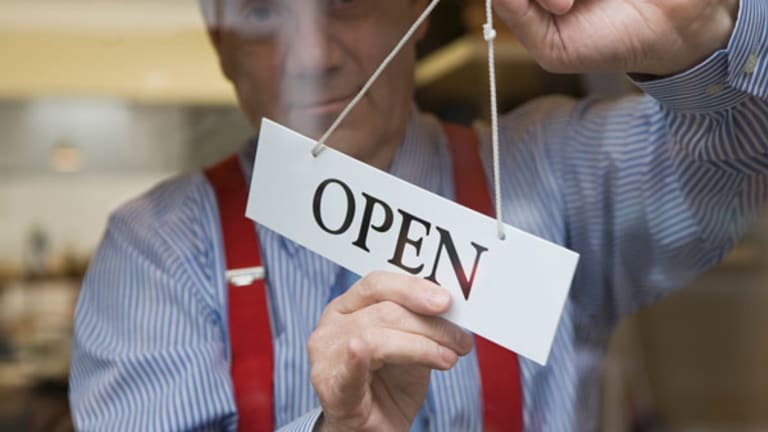 Glaxo, Wyeth Cut Costs With Trial Software
DecisionView, a San Francisco-based startup, helps big pharma companies increase the success of clinical trials for blockbuster drugs.
SAN FRANCISCO (
) -- With the click of a mouse, pharmaceutical companies including
GlaxoSmithKline
(GSK) - Get GSK plc American Depositary Shares (Each representing two) Report
and
Wyeth
(WYE)
save billions of dollars running clinical drug trials using software from
DecisionView
, a San Francisco-based startup.
Three of 10 marketed drugs produce revenue that exceeds the $1.1 billion in average development costs, according to the Tufts Center for the Study of Drug Development. Alex Lancksweert, director of Business Performance Analytics at GlaxoSmithKline, said DecisionView's predictive analytics has enabled the drugmaker to double the frequency with which trials are completed on time. GlaxoSmithKline has 150 trials in progress.
DecisionView helps pharmaceutical companies track trials across global teams, forecasts and models scenarios, and automates patient recruitment. The software can be hosted on a client's Web site or by DecisionView. The company is supported by
Adobe's
(ADBE) - Get Adobe Inc. Report
venture-capital arm, Granite Ventures and Aeris Capital.
"Patient enrollment is one of the most promising areas for pharmaceutical companies for operational performance improvements," said Alan Louie, research director at market-research firm IDC. "The ability to capture, analyze and leverage historical trial enrollment data in planning patient recruitment efforts provides a critical baseline that life-sciences organizations need to benchmark and improve these processes."
A third of trials fail because companies can't recruit enough subjects. Trials cost $5,000 to $35,000 a day to run.
GlaxoSmithKline's Lancksweert detailed one Phase III trial for a cardiovascular drug that was completed recently. He said it was complex, involving 15,000 patients in 35 countries at 700 trial sites. Using the software saved two days a week compiling reports, allowing a weekly status report of the trial to be generated for the entire organization almost instantaneously. That enabled deviations to be identified and problems addressed. The trial ultimately was completed six months ahead of schedule, saving GlaxoSmithKline an estimated $6 million.
DecisionView's software is being used by four of the 10 major global pharmaceutical companies, according to Chief Executive Officer Jim Scullion.
DecisionView competes with ProModel Corp., which has been offering so-called decision software to industries including pharmaceutical, health care and logistics.
-- Reported by Gavin Magor in Jupiter, Fla.
>>See our new stock quote page.
Gavin Magor is the senior analyst responsible for assigning financial-strength ratings to insurance companies. He conducts industry analysis and supports consumer products. Magor has more than 22 years of international experience in operations and credit-risk management, commercial lending and analysis. His experience includes international assignments in Sweden, Mexico, Brazil and the U.S. He holds a master's degree in business administration from The Open University in the U.K.