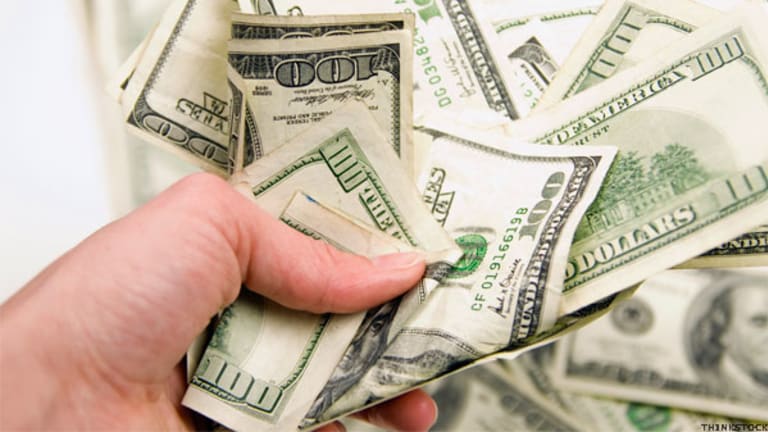 Get Ready to Buy a Home This Spring
Because flowers aren't all that's sure to pop up once the snow melts.
NEW YORK (
) -- As we
, conditions are looking up for homeowners who want to sell. That implies, of course, that things must be good for buyers too.
In fact, a survey from Fannie Mae indicates that more and more potential buyers are getting ready to move off the sidelines. As people see reports of rising home prices they lose their worries, so prominent in the past few years, about buying a home that will fall in value. And, of course, when prices are rising, potential buyers want to move before prices go up even more.
Fannie Mae's survey of 1,003 Americans found that 41% expect home prices to rise over the next 12 month, while only 10% expect prices to fall.
Underscoring the change in sentiment, 23% said it was a good time to sell a house, a 12-point gain over the past year. Also, 50% said they expect rents to go up over the next year, giving renters added incentive to buy.
In addition, 23% said their household income was significantly higher than 12 months earlier, while just 19% -- the lowest since the survey began two-and-one-half years ago -- said they were concerned about losing their job.
"Concerns about job loss are waning as payrolls are growing -- a trend that may give potential homebuyers more confidence that they can meet the financial obligation of homeownership," said Doug Duncan, Fannie Mae's senior vice president and chief economist.
He noted that "the number of homeowners who are underwater is declining, reducing a barrier for those owners who need to sell their home in order to buy a new one."
So with the spring home-buying season only a few weeks away, how should the prospective buyer use this time to prepare?
Assuming you'll need a mortgage, the first step is to be sure your credit history is accurate and your
as high as possible. Make sure all bills are paid on time and pay off your credit card balances. The less debt you have, the bigger the mortgage you can get. Don't open new lines of credit such as credit card accounts, even if you don't intend to use them right away, because mortgage lenders are wary of borrowers who could get into trouble from an overabundance of available credit.
Start assembling cash. Chances are you'll need a down payment of 20% of the home's purchase price. Other expenses such as points, application fees and advances on taxes could equal 5% to 10% of the price. Your real estate agent and lender can help you zero in on a figure.
Consider hiring a
, a real estate agent who works for the buyer rather than the seller. Legally, the buyer's agent has to put your interests first, while the seller's agent looks after the seller. A buyer's agent won't cost your anything, as he or shares the sale commission with the seller's agent.
Before you start looking at houses, investigate neighborhoods. School quality is important even if you don't have children, because when it comes time to sell the home, buyers may want good schools. Beware neighborhoods with large numbers of
such as foreclosures and short sales. Those desperate sellers may settle for fire-sale prices, undercutting home values, and you don't want to be in a neighborhood with vacant homes that are deteriorating.
Finally, start your mortgage hunt, looking for a lender with a good combination of low rate and low fees. Narrow the list to three or four lenders so you'll be able to move quickly when you find a home. Get a
, which is a lender's assurance you can qualify for a loan of a given size. That will make your offer more appealing to the seller.