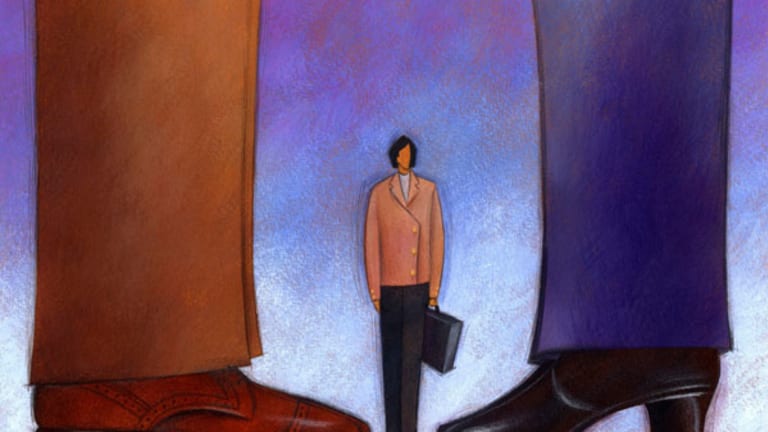 Get Crafty Like Kraft to Stay on Top
Follow the Colgate and Kraft's lead in making cost cuts and offering healthier products.
CHICAGO -- When is bad news good news? When it's not quite as dismal as expected.
That's the feeling that greeted the latest Consumer Board consumer confidence index this week. Not surprisingly, consumer confidence has been in free fall this year; in June, it reached its lowest point in 16 years.
July's numbers were up slightly, which was enough to raise hopes that the worst might be over. But don't pull out your party hat just yet. Consumers aren't exactly optimistic about the current economy. Only 9% of the 5,000 people surveyed expected conditions to improve in the next six months. And a meager 13% described business conditions as "good" (a tiny uptick from 11.5% last month).
You'd think this would be bad news for consumer product companies like
Colgate-Palmolive
(CL) - Get Colgate-Palmolive Company Report
and
Kraft
(KFT)
, who are being squeezed by rising commodity prices, skyrocketing fuel costs and price-conscious consumers.
Not so. Colgate-Palmolive boasted a 19% jump in second-quarter earnings, and Kraft saw its sales rise more than 20% in the second quarter. While some of that gain is due to the weaker dollar, the companies also managed to cover increased costs through higher prices and cost-cutting.
The good news is that small consumer businesses can do the same thing. In fact, they might even have an advantage over the big guys.
"A small business has the flexibility to move more quickly to market," says Herb Walter, a partner with PricewaterhouseCooper's Retail & Consumer Advisory Services. "They're more responsive and reactive. It's a huge undertaking for a large company to make changes to a $100 million product. It's a lot easier to make changes to a $10 million product."
Walter, along with PricewaterhouseCooper Managing Director Donald Soares, collaborated with the Grocery Manufacturers Association to produce the report
The Food, Beverage and Consumer Products Industry: Achieving Superior Performance in a Challenging Economy 2008
.
What they found was surprisingly encouraging. Not only did consumer products sales grow an average of 10% last year, small companies showed the highest median net sales growth.
"For smaller businesses, innovation has always been a driver of success in this industry," says Soares. While coming up with the right product is key, creativity in keeping costs down may be just as important. "The most successful manufacturers have been very innovative in taking costs out of the supply chain."
Creative Cuts
When the economy is humming along, there's no big incentive to be efficient. Often, it's only when things slow down and costs rise that companies get creative about cutting back.
"Three years ago, if I cut 3% out of a transportation budget, I saved a little bit of money," says Walter. "Now, if I cut 3%, I'm saving a lot." To save fuel, companies are looking for ways to source locally -- which has the added benefit of being environmentally friendly (and therefore a good marketing hook).
Another way to promote sustainability while also cutting costs is through packaging. While some companies have been discretely shrinking portion sizes (such as half-gallon ice-cream containers that now hold only 1.5 quarts), others have trimmed costs by completely changing the method of delivery.
Procter & Gamble's
(PG) - Get Procter & Gamble Company Report
Tide, for example, was reformulated to make it more concentrated -- meaning it could be sold in smaller, less expensive bottles.
Healthy Product Mix
Ultimately, if you can make a case that your product is something consumers really need, they'll keep buying, even during tough times. "The products that have really succeeded in this market tend to be those that contribute to a more healthy lifestyle," says Soares. Big businesses have gotten the message. Kraft changed the ingredients in its salad dressings so their labels can now tout "no artificial preservatives," while Colgate-Palmolive introduced aromatherapy-style grapefruit and lavender scents to its household cleaners.
"A challenging environment presents many opportunities," says Walter. Think creatively, act quickly and cut costs ruthlessly -- and you may find yourself sailing smoothly rather than just treading water.
Elizabeth Blackwell is a freelance writer based in Chicago. She is the author of Frommer's Chicago guidebook, and writes for the Wall Street Journal, Chicago, and other national magazines.