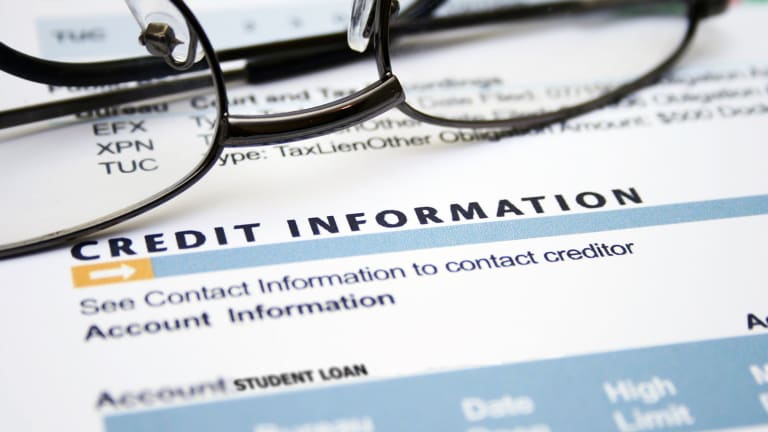 How to Get a Mortgage Even If You Have 'Crippling' Student Loan Debt
Getting approved for a mortgage loan with high student loan debt is a doable task, but it takes some careful planning and a healthy dose of creativity.
There's no doubt about it, Americans are loaded down with student loan debt.
According to data from Finder.com and the Federal Reserve, college loan borrowers owe a record $1.4 trillion in student loan debt, making college loans the second-largest form of household debt, second to mortgages.
Yet even with all that burdensome debt, Americans still want to buy a home, even if high student debt makes that task more difficult.
"With 44 million Americans currently living with student debt, it's quite concerning that the delinquency rate for student loans is higher than any other type of household debt," says Jennifer McDermott, Consumer Advocate at Finder.com. "Not only do student loan defaulters see a black mark on their credit score, but they could also become ineligible for low-rate, low-down-payment FHA mortgages."
For student loan borrowers looking to buy a new home, the key to getting approved is careful planning and the ability to make a strong case that you're a good candidate for a mortgage loan.
First, know that having high student loan debt doesn't disqualify you from landing a good home mortgage.
The Finder.com report notes that lenders treat mortgage loans differently than student loans, and that scenario should work in a home mortgage borrower's favor. "Mortgages come with a tangible item, a home," the report states. "This means less risk for the lender who can repossess or even sell your home if you default. "In contrast, a student loan doesn't guarantee the lender anything. If a student loan goes into default status, the lender takes the loss on any balance."
The trick is to convince mortgage lenders that you can handle both a student loan payment and a mortgage payment, experts say.
"High student loan debt is not a deal-breaker for mortgage lenders, but only if borrowers can afford to handily pay both their student loan debts and their new mortgage payment," says G. Brian Davis, a former mortgage lender and co-founder of SparkRental.com, a rental real estate services company.
Davis says that mortgage lenders look at a borrower's debt-to-income ratios, calculating what they call a front-end ratio and a back-end ratio.
"A front-end ratio is the ratio of the housing/mortgage payment (including principal, interest, taxes, insurance and any HOA fees) to the borrower's gross monthly income," Davis says. "If the total housing payment is $1,000, and the borrower's gross monthly income is $4,000, that's a front-end ratio of 25%. The maximum limit for front-end ratio varies by loan program, but often hovers in the 28%-31% range."
The back-end ratio is the ratio of the borrower's total monthly debt obligations to their gross monthly income, Davis explains. "That includes car payments, credit card payments, student loan payments," he says. "The maximum limit for back-end ratios is obviously higher, typically in the 36%-41% range depending on the loan program. Some loan programs accept even higher back-end ratios."
Learn how to pick the best mortgage calculator yourself. 
Pay It Forward
The other impact of student loans on a borrower's eligibility is their student loan payment history. "If a borrower has not made their payments on time, it will damage their credit badly," Davis says. "But a borrower with good payment history and low debt-to-income ratios should have no trouble qualifying for a mortgage, even if they have significant student loan debt."
Getting creative with your student loan is a great way to start your mortgage approval campaign.
"Student loan debt can eat up a young borrower's monthly debt-to-income ratio," says Jeff Miller, co-founder of Maryland-based AE Home Group. "Most lenders use one-third of a borrower's monthly gross income as the ceiling for monthly debt maintenance." To better qualify for a home mortgage, a recent graduate should refinance their student loan into a product that's amortized over a greater number of years, Miller advises. "This will reduce their monthly student loan payment and increase the loan amount they can put toward their monthly mortgage debt service," he says.
Home buyers with significant student loan debt can also turn to alternative sources of home financing.
"My husband and I had a combined $600,000 in student loan debt," says Amber Masters, a financial blogger and attorney. "Even though we have that much debt, we were still able to mortgage our home using a physician's loan (Masters' husband is a dentist.)"
There are many similar loans for professionals -- lawyers, dentists, doctors and accountants, among other professions, Masters notes. "Through our physician's loan, we were able to mortgage our home without a down payment," she says.
Masters and her spouse also signed up for an income-driven student loan repayment plan so their monthly payment was less than $200 per month when they applied for the physician's loan. "We make lots of extra payments on our student loans, but having the paperwork say that we only owed only $200 per month was key to getting our loan approved," she notes.
Another option is the Neighborhood Assistance Corporation of America ("NACA"), a non-profit, community advocacy and homeownership organization.
"My wife and I used NACA and were approved for a $250,000 loan, despite having $60,000 in student loan debt," says Michel Valbrun, a certified public accountant located in Broward County, Fla. "We had no down payment, no closing costs, no fees, and no requirement for perfect credit. Plus, we got a below-market interest rate."
Getting approved for a home mortgage -- even if you have high student loan debt -- is doable, if you have your financial ducks in a row, and a good financial story to tell a lender.
Getting disciplined about your finances and creative with your student loans is a good way to start.