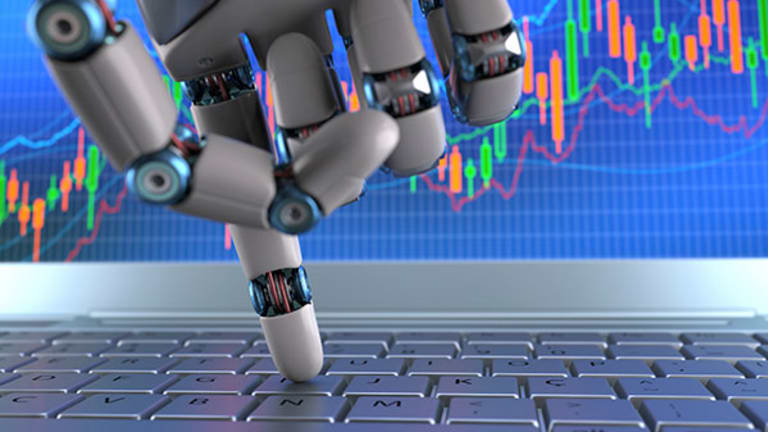 Gamification: Passing Trend or Pathway to Workplace Productivity?
Gamification is an emerging concept designed to engage and motivate employees to strive and reach goals. But is this tool effective?
Business owners and CEOs are constantly searching for ways to remain competitive, keep employees engaged and boost productivity.
Incentives, internal contests and training have often been used, but more recently companies are taking a closer look at the emerging phenomenon called gamification.
Kevin Werbach, associate professor of legal studies and business ethics at the University of Pennsylvanias Wharton School of Business, explains gamification is a set of motivational techniques that can help make work feel more engaging.
He says the tracking structures in gamification are less about measuring productivity than about feedback.
Games give players a constant sense of where they stand, and provide engaging challenges and reward structures throughout the experience, Werbach says.  They do that in various ways, involving both competition and cooperation. Workplace gamification done well is a fusion of design, psychology, and analytics to create experiences that employees find fun and stimulating.
For Matt Davis, CEO and founder of gameFI, a gamification employee engagement platform, the concept is all about what the company drivers want to accomplish and who are the players, or employees involved.
Start with the results in terms of what do you want to accomplish, Davis says. Businesses should have something they want to measure and track in order to see a return on investment. The best place to begin is with the most important goals you want to achieve.
Next, the business should seek a system designed to motivate employees to reach those goals, Davis continues. Focus is important and if you arent focused on results, your initiative will break down. You need to hone in on how the gamification system will help you reach your goals and how you hold both employees and the system accountable. When you are speaking with a gamification provider who cant connect the dots between features and driving results, you need to move on and talk to someone who understands your needs.
In terms of efficacy, gameFIs clients typically report significant results after using the companys program, most recently a Michigan credit union found that sales increased by more than 60% post-implementation.
What Gamification Is and What It Is Not
Davis says gamification is often misunderstood as to what it is and how it can help in the workplace. No CEO wants to see a bunch of employees hovered over their iPads playing games all day, he says. Gamification is not something like Candy Crush but rather a specific motivational and tracking tool that enhances performance and inspires employees to reach goals.
For instance, Davis points to an early adopter of gamification used by the Target Corporation. Target found the number one most desirable feature for customers is a fast check out, he says. It wasnt smiling or any other characteristic--it was being able to check out quickly. So Target created a system that rated each check out based on time and would assign the employee a rating each time.
He says if the check out went quickly the employee earned a letter G for green, slower check outs earned a Y for yellow and then a very slow check out was given an R for red.
Obviously employees would want to rack up as many Gs as possible, which could lead to positive comments from their manager or other types of feedback, Davis says. Perhaps those with more Rs might lead to a conversation as to how they could improve speed.
Like the Target model, gamefI's system is reward and results based but includes a number of opportunities to provide feedback and interaction. Davis system includes a cheering section where employees can contribute comments, which can mean more points for the employees.
While gameFI system is an example of how gamification can be beneficial, Werbach says gamification can definitely be harmful if it's implemented in naive ways.
Gamification that focuses too strongly on extrinsic rewards for tasks that employees found interesting before runs the risk of devaluating their existing motivation, he explains. Gamification systems can also become manipulative if they push workers to do things that aren't truly in their interests, or mislead them about the nature of the system. Companies shouldn't see gamification as a magic bullet. They need to use it as a tool to improve the experiences of their employees, closely tied to their corporate culture and employee needs.
Know Thy Audience for Gaming Effectiveness
Every gamification system is not custom designed to fit every industry, which is why knowing your employee base is critical for success. What makes the game fun and engaging depends on the type of people using the game, Davis says. In 2003, Richard Bartle, a professor from the University of Essex, published Designing Virtual Worlds, where he designated four types of players: killers, achievers, explorers and socializers.
These players essentially relate to the type of employees working at various companies and industries. You may find more killers, or players who are driven by passion for competition at a car dealership, for example, whereas you might see more socializers or explorers working in a medical office, Davis remarks.
Achievers live for proof of success, like points or prizes, whereas explorers just want to play for the thrill of discovery and socializers are in it for the interaction rather than strategy.
How you structure your game definitely depends on the kind of players you are designing the game for and how they interact with the technology, Davis says.
Even gamification for customers needs to be built and created for the specific audience. A number of apps have proven to be highly successful when it comes to procuring increase usage and engagement.
For instance, youth saver-fueled games Banker Jr. and Member Jr., designed by Ann Arbor, Mich.-based HT Mobile Apps is created specifically to motivate kids to save money through gamification. Users earn rewards through saving, allowing the child to even track where his or her money is being spent, how money is being earned and more.
Weve tracked Banker Jr. and Member Jr. being played tens of thousands of times a month, says Kathleen Craig, HT Mobile Apps CEO. Perhaps they are playing this game instead of other games, but the idea isnt to compete with other games like Minecraft, but to provide an element of fun infused into something that should become part of their life. Making things fun and easy for all of us enhances our experiences and can motivate and even challenge us.