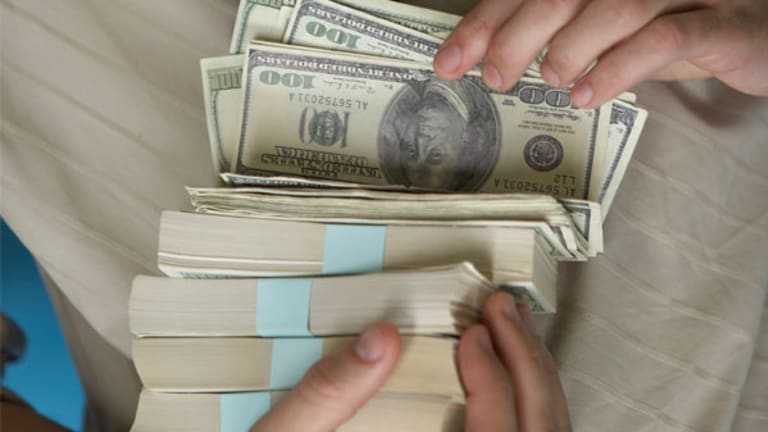 Publish date:
'Future of Retirement' Shows Differences Between the Sexes
Men are more likely to take from retirement funds in a crisis, while women would more readily downsize.
Men are more likely to take from retirement funds in a crisis, while women would more readily downsize.
NEW YORK (
) -- Key economic data point to a modest economic recovery, but many Americans aren't buying it.
According to a national telephone survey of 3,500 likely voters by
, only 26% say America is on the "right track."
Another recent poll, this one from
, shows that 43% of Americans say the economy is getting better and 52% say it is getting worse.
Seeing Detroit, one of America's greatest cities, collapse into bankruptcy this month certainly won't help that perception.
Increased pessimism about the economy is also
Americans deal with personal financial difficulties, and their retirement saving.
HSBC
(HBC)
has the goods in a report,
The Future of Retirement: A New Reality
, with an interesting take on how U.S. adults handle financial hardship, including unique differences between the genders and a distinct undercurrent of dissatisfaction about the direction of the economy.
Also see: 4 Tips to Tackle Your Midyear Debt>>
Some key takeaways:
31% of U.S. men would consider dipping into their retirement funds to cope with tough times as a result of unforeseen life events, compared with just under a quarter of women (23%)
Women are more open to downsizing to deal with a financial difficulty. Only 14% of men in America would consider downsizing, compared with 26% of women.
Homeownership continues to place a financial strain on American consumers, with 29% saying buying a home or paying a mortgage has had a significant impact on their ability to save for retirement
In contrast to several other markets, most notably in Asia, it also found that the majority of Americans surveyed (51%) admitted to not being regular savers.
If needed, 40% of Americans would consider tapping in to non-retirement-based savings and investments if their financial situation demanded it, while just under a quarter (23%) would sell their valuables
Also see: Consumer Frustration Threatens Billions in Revenue at 10 Banks This Year>>
HSBC executives say "erratic savings" can significantly crimp the financial futures of millions of Americans -- tough economic times or not.
"Homes can be an emotive investment, and people's unwillingness to unlock their equity during times of hardship is understandable. But unless people plan ahead, they may be faced with no alternative," says Andrew Ireland, a senior director at HSBC Bank USA.
Ireland says you can't predict when your financial life will go awry, making it even more necessary to save on a regular basis.
"Well-intentioned but erratic saving is understandable in the current economy, but may curb people's ability to cope with unforeseen events in their lives, like losing a job or falling ill," he adds. "People need to take a new and more robust approach when it comes to financial planning. Regular saving will put them in a stronger position to cope with the unexpected and help to maintain living standards later in life."
That's the case even when the economy isn't firing on all cylinders.
But that doesn't mean to forgo a plan to deal with financial hardship. If anything, a sour economy makes it mandatory to plan for some hard times -- even if it means you have to change the way you look at money and savings to get the job done.