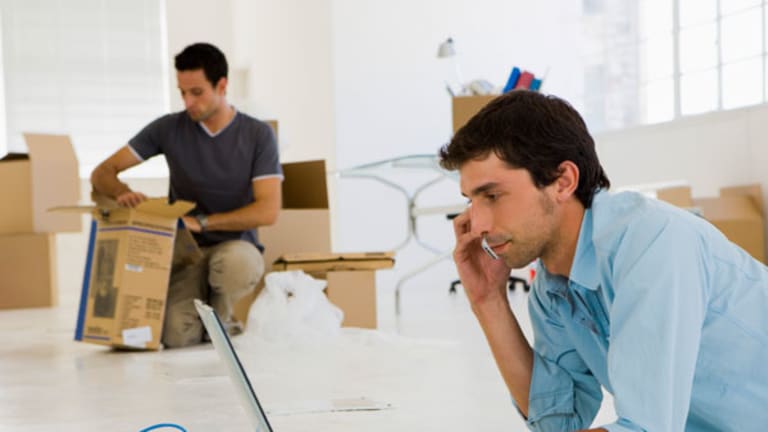 Free Online Site Takes on Diet Gurus
SparkPeople creates online community to help people reach their health-related goals.
Many people need a push to lose weight.
Chris Downie, the 39-year-old founder of SparkPeople, offers weight-loss tools, but not like Weight Watchers (WTW) - Get Weight Watchers International, Inc. Report or other diet programs such as the South Beach Diet, the Zone, Atkins or eDiets. SparkPeople's goal is not to help people lose weight, but to help individuals set and achieve personal goals. It's also completely free.
"We're more of a healthy-lifestyle program. Our goal is to help people make a healthy lifestyle change so they won't have to diet anymore," says Downie. "We try to make it really positive and fun. So we have a lot of things in our program that help people turn this from being a chore into something that's fun and exciting."
To help individuals make a change, SparkPeople offers numerous tools based on a goal-setting system Downie has been developing since he was 13 years old. It took nearly two decades to unveil it to the world, but in 2001 SparkPeople launched.
"We try to get people to start off with small goals and then reach those and get excited," says Downie. For example, a user might set the goal of drinking eight glasses of water a day. "That builds momentum and then you can start tackling bigger goals."
There's probably no better testimonial to Downie's system than Downie himself. In 1996, he and a friend launched an online auction site, Up4Sale.com, after he left his career as an accountant at
Procter & Gamble
(PG) - Get Procter & Gamble Company Report
. In 1998, after two more friends joined, Up4Sale was acquired by
eBay
for a reported $70 million. Downie met his wife at eBay, crediting his motivational system for their connection. He then decided it was time to start a new company, and SparkPeople was born.
Since 2000, Downie has self-funded SparkPeople, investing about $5 million. At the end of 2007, AOL co-founder Steve Case made the first outside investment for an undisclosed amount. This makes the credit crunch a nonissue for SparkPeople, according to Downie. To get money flowing in, SparkPeople hosts advertisements, which Downie predicts will push his company to profitability by the end of 2009.
For other entrepreneurs, Downie says it's important to put together a great team and encourage a healthy corporate culture. In the history of SparkPeople, Downie says the company hasn't lost any key personnel, which means his core team is stronger and better able to face new challenges and be more efficient.
Plus, being a brand that's built around motivation, Downie also offers a yearly bonus to employees who live the brand by being consistent in achieving their own fitness and health goals.
Since there's no annual bonus for the site's visitors, what does SparkPeople offer to inspire others?
"Overall it's a combination of things like tools where you can track things, like the fitness planner or nutrition tracker," says Downie. "Second is content. We have a lot of content we've put together from health experts. And third is community. We have one of the largest, if not the largest, online health communities with millions of message-board posts per month."
Some people like to make an "investment" in things, like a gym membership or running shoes, for motivation. But Downie says his free model works because people see SparkPeople as a gift. Downie says people hear his story and the motivation behind SparkPeople and of his personal investment and they want to pay forward the good will that has been started. As a result, Downie says roughly 50% of his users are from referrals.
To date, about 4.5 million people have joined SparkPeople. They have set goals to reach a six-figure salary, run a marathon and lose 25 pounds. SparkPeople offers charts and graphs, videos, planners, points, trophies, articles, recipes, family tracking, community support and more. If users want to connect with a group, it's there. If they want to track their calories or find pre-planned meals, it's also there. Each offers their own spark.
Steve Cooper spent over six years at Entrepreneur magazine and Entrepreneur.com. He was most recently the managing editor of Entrepreneur.com and was previously the research editor for Entrepreneur magazine. He has a degree in journalism from San Francisco State University and runs his own business, Hitched Media, Inc.