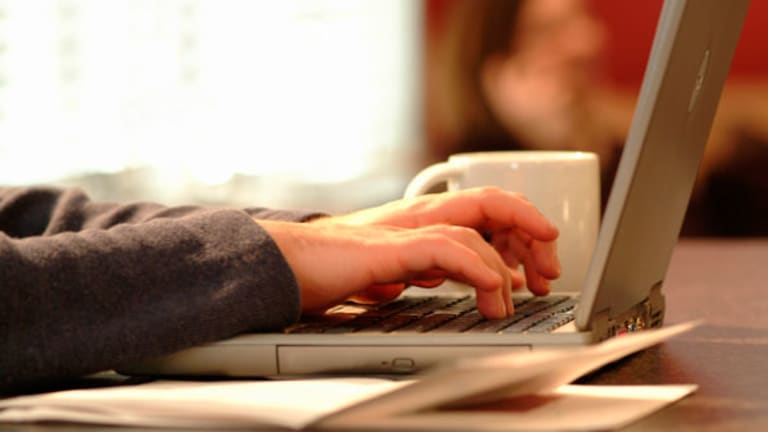 Four Ways to Find Your Summer Intern
Here are four resources that help small companies find big summer talent.
BOSTON (TheStreet) -- As spring approaches, a young company's thoughts turn to finding a summer intern. But for start-ups and other small businesses, it can be daunting to compete against giants like Google (GOOG) - Get Alphabet Inc. Class C Report, which offers interns perks like gym access and massages; Southwest Airlines (LUV) - Get Southwest Airlines Co. Report, which offers free flights; and General Electric (GE) - Get General Electric Company Report, which pays interns upwards of $1,000 a week. However, many top students may seek out the unique experience of working at small businesses.
"The most important factors in students' choice of an internship are how interesting the work is and location," says E. Eric Adams, coordinator of the summer internship program for the department of civil and environmental engineering at the Massachusetts Institute of Technology in Cambridge, Mass. "Sometimes there are preferences regarding private firms versus public agencies, but rarely is the size of the company a determining factor."
Schools with internship coordinators make it easy to seek out young talent, but not every university employs them, and many small-business owners don't have time to hunt for interns on college campuses. To that end, here are four resources that help small companies find big summer talent:
: "Traditionally, the word 'internship' meant a summer job at a big firm: Large companies would recruit interns through university career development centers," says Cari Sommer, co-founder of Urban Interns, a year-old company that specializes in connecting small businesses with interns in several major cities.
Urban Interns charges businesses $39.95 to post an internship or search a database of candidates for 30 days. Sommer says the students who post resumes on her site are looking for the hands-on experience and entrepreneurial culture that most large companies don't provide.
: Summer Search is a leadership development program for low-income high school students with strong potential for professional success. Students in the program receive year-round mentoring services to help them get into college. Once enrolled, those who apply for summer internships are matched with a professional "buddy" who offers real-world career advice. "The buddies are helping them polish their resumes, write compelling cover letters, improve their interview skills, and teaching them about office culture," says Amee Tejani, a program director at Summer Search's Boston office.
In other words, students in the Summer Search program know how to act like grown-ups perhaps more than the average college student. And like grown-ups, Summer Search students are also generally paying their own way through school, so it's important to pay these interns for their work. Summer Search runs programs in Boston, San Francisco, Seattle, New York and Philadelphia.
: Founded by two life sciences industry veterans, this Boston-based firm matches students with internships and mentors in start-up-heavy fields such as clean technology, life sciences and medical devices. In addition to working directly with students and potential employers, the firm also has relationships with several career and entrepreneurship centers at science-focused universities.
4. Facebook
: According to a new report by the Small Business Success Index, social media adoption by small businesses has doubled from 12% to 24% in the past year, as they look for ways to boost marketing efforts on the cheap. When the music download start-up
Masterbeat.com
was in search of an intern, chief operating officer Jon Biondo posted a job listing on his Facebook page, and waited for friends to spread the word. The company found an intern within weeks.
"He works in L.A. for nothing, and he loves it," Biondo says, stressing the benefits of interning at a start-up: "We offer close contact with the CEO, credits for some free music, the ability to be a jack of all trades assisting all of the paid help, and a very cool site to work at."
-- Reported by Carmen Nobel in Boston
.