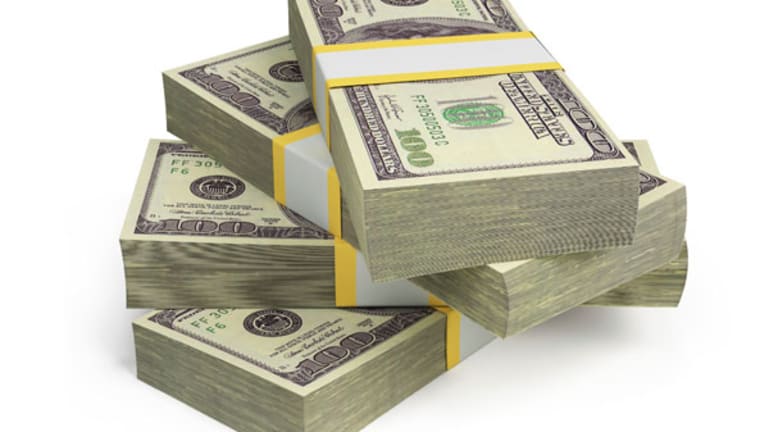 For Companies, When Defeat Leads to Victory
From Apple to drug laws, sometimes waving a white flag is the smartest strategy.
BOSTON (TheStreet) -- For U.S. companies, when the going gets tough ... give up.
Faced with unpopular strategies, companies may find it suits their case -- and even benefit their bottom line -- to bow to public pressure, go with the flow and display the appearance of giving people what they want.
Consider
Apple
(AAPL)
, a company notorious for its "gated community" approach to software, apps and digital media.
For years, a battle raged over the company's digital rights management software (DRM), proprietary and secretive coding intended to prevent piracy of the music offered via the iTunes music store and library. Aside from consumer grousing, the protection scheme led to unsuccessful class-action lawsuits on antitrust grounds. Though Apple may not relent anytime soon on its tight "app store" policing and copy protection for TV and movies, it has waved the white flag when it comes to mp4 music files.
Back in February 2007, Apple CEO Steve Jobs, in an open letter that was praised by some and derided by others as hypocritical, addressed the firestorm over DRM and claimed that his company would prefer to do away with it altogether. The Apple founder blamed record companies for having to implement a DRM system in the first place.
The "big four" music companies --
Universal Music Group
,
Sony BMG
undefined
,
Warner Music Group
( WMG) and
EMI
-- control the distribution of over 70% of the world's music and required Apple to protect their music from being illegally copied, he said. The solution was to create a system that envelopes each song purchased from the iTunes store "in special and secret software, so that it cannot be played on unauthorized devices."
Still, Jobs advocated a move "to abolish DRMs entirely."
"This is clearly the best alternative for consumers, and Apple would embrace it in a heartbeat," he wrote. "If the big-four music companies would license Apple their music without the requirement that it be protected with a DRM, we would switch to selling only DRM-free music on our iTunes store."
Why would the big-four agree to this?
"The simplest answer is because DRMs haven't worked, and may never work, to halt music piracy," Jobs wrote.
On April 2, 2007, Apple announced that EMI would allow DRM-free music for its complete music library for a 30-cent premium to the standard price. In January 2009, Apple said it had reached a deal with record labels to sell all music on iTunes without DRM restrictions. Movies and television shows are still copy-protected.
The impact of the shift, at least initially, led to greater sales. EMI reported, by way of example, that sales of Pink Floyd's
Dark Side of the Moon
shot up 350% for the week after DRM was removed. ("Money, it's a gas," as the song goes.)
All of this creates yet another avenue where music companies may see the value of a surrender strategy. Warner Music Group earlier this year reported that sales were down for its iTunes offerings by about 10%, but the decrease was likely due to the more expensive iTunes plus-pricing. (Apple now has three tiers of music pricing: 69 cents, 99 cents and $1.29.) Returning to a standardized, lower price might spark increased sales.
Aside from DRM restrictions, another strategy to combat piracy is: Let 'em if they want to.
Alt-rockers Radiohead in 2007 bypassed record labels to release its album
In Rainbows
online. The twist: You paid what you wanted, and for many that meant nothing at all.
The gambit worked. The recording was Radiohead's most profitable to date and, all sources combined, sold 3 million copies -- platinum three times over.
Fears of piracy have plagued Hollywood as much as the music industry. A compromise, becoming more popular by
Fox
(NWS)
,
Disney
(DIS)
and other studios, entails giving the people (at least some of them) what they want, a digital file included with the DVD to ensure and encourage portability. The files are hardly free of restrictions. They require activation, are limited to certain software and cannot be multi-purposed. But it's a start to letting people do with their content what they choose.
The future may see even more "give up" strategies at play. Voters in California may have rejected it, but a failed War on Drugs, paired with budget woes, led to a ballot initiative that would have made marijuana legal.
One place where you probably won't see retreat is at the movie theater concession stand. Last year, AMC Entertainment, the second-largest U.S. movie-theater chain, formalized a company policy that bars patrons from sneaking in their own food and drinks.
With an average ticket-price range between $7.50 to $12, popcorn averaging $6 and drinks setting you back $4, a family of four shells out about $40 an hour for a movie. For years, high prices and obscenely large buckets of popcorn and silo-sized sodas have prompted moviegoers to sneak in their own
Junior Mints
(TR)
and
Dr Pepper
undefined
bottles.
Would dropping prices, even if it meant smaller portions, increase sales? After all, how much does popcorn and fountain drinks really cost?
This experiment in economics may never get proof of concept because concession sales are far too valuable to a movie theater's bottom line and roughly 85 cents of each dollar spent is profit.
According to the
National Association of Theatre Owners
, concession sales account for 46% of profits. Based on filings from five top U.S. theater companies -- AMC,
Carmike Cinemas
(CKEC)
,
Cinemark Holdings
(CNK)
,
Marcus Theatres
(MCS)
and
Regal Entertainment Group
(RGC)
-- concession revenue was up between 5.1% and 8% last year.
--Written by Joe Mont in Boston.
>To contact the writer of this article, click here:
Joe Mont
.
>To follow the writer on Twitter, go to
.
>To submit a news tip, send an email to:
.
RELATED STORIES:
>>Apple May Alter Core iTunes Approach
>>MySpace May Change Apple's Tune
>>Marijuana Measure Fails in California
Get more stock ideas and investing advice on our sister site,