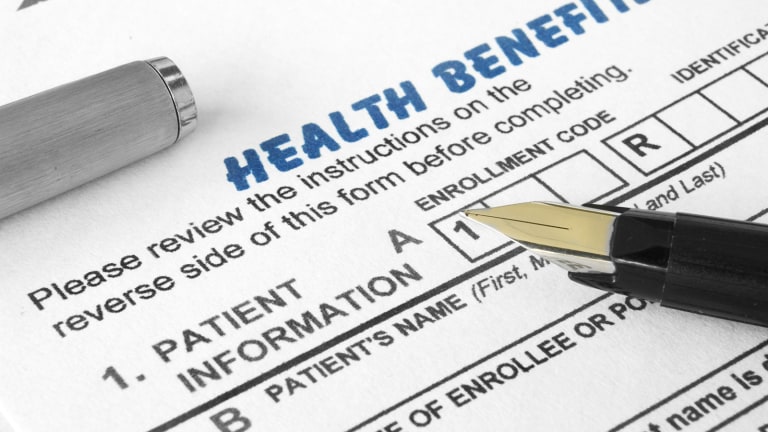 Flexible Spending Accounts Are Underutilized by Employees
Despite the fact that flexible spending accounts (FSA) have been around for four decades, many employees are still not funding them, fearful of forfeiting any unused amount.
NEW YORK (MainStreet) — Despite the fact that flexible spending accounts (FSAs) have been around for four decades, many employees are still not funding them, fearful of forfeiting any unused amount.
Not only do many employees miss out on the opportunity to pay for their healthcare on a tax-free basis, others fail to get reimbursed. A 2014 survey conducted by Aflac, the Columbus, Ga.-based insurance company found that 22% of employees are not very or not at all knowledgeable about FSAs.
If you spend money on a regular basis for prescription drugs or to see a doctor, check out your company's current FSA rules. These accounts are a benefit offered by your employer, and the amount you chose to allocate for a FSA is usually deducted automatically from your salary.
The rules are now more flexible for consumers than before. Starting in 2014, employers could allow their participants to carry over a maximum of $500 to the next year, rather than forfeit the unspent funds. Other company plans now have a grace period rule for several months. Last year some companies adopted a policy allowing participants until the middle of March 2015 to spend 2014's flex money, so check to see which option your employer chose. The IRS allows you to allocate up to $2,550 in 2015.
While the majority of employers offer a FSA, there is still a large percentage of employees who do not sign up for them. In companies with 500 employees or more, 85% of companies said they offer a FSA while 62% of small businesses with 50 to 500 employees also provide them, according to a survey conducted by Mercer, the New York-based consulting firm. Many experts say only 20% employees are signing up.
Utilizing all of your FSA funds in a year is not difficult if you keep track of how much money is left in the account. Money you spend on co-pays and deductibles are eligible, but your monthly insurance premium is not.
If you budget for your entire out-of-pocket medical expenses, you won't forfeit any funds if you follow these tips.
FSA Playbook
Go to the doctor on a regular basis by scheduling annual check-ups with all of your physicians, said Matthew Owenby, vice president of human resources for Aflac. Along with your primary care physician, this means you should visit other vital specialists such as an optometrist, dentist, dermatologist or gynecologist.
Consider whether you need an additional pair of eyeglasses, prescriptive sunglasses, contact lenses or even orthotic shoe inserts and other eligible medical aids.
Purchase low-cost health care items which are FSA-eligible items that you will likely use year-round such as first-aid kits, contact solution, thermometers, neck or joint braces and aspirin and other pain relievers, he said.
Talk to someone in the human resources department about any unique FSA offerings. Some companies give a wider breadth of offerings and include procedures such as Lasik eye surgery, massages, acupuncture treatments and other treatments.
The largest challenge many employees face is that they only have a year to use the funds or that money is lost.
"This use-it-or-lose-it mentality can make flexible spending accounts a gamble, especially for those who are not sure how to properly calculate their yearly out-of-pocket health care and dependent care expenses," Owenby said.
FSA funds can be used on hundreds of different qualifying products and consumers can use them to buy an extra pair of glasses, pay for an appointment with the chiropractor or purchase items like thermometers, he said.
"You can even stock up for a beach getaway with plenty or sunscreen or treat yourself to a few at home remedies with heat packs or eye-therapy face masks," Owenby said.
Determining a realistic amount of how much to contribute annually is not difficult. If you take a prescription each month that costs you $20 out of pocket, then start your budget with the largest static expense. Even over-the-counter medicines with a doctor's prescription qualify as a FSA expense.
"For someone who remembers to use their FSA debit card or submit receipts for reimbursement, FSAs can be a smart way for families to benefit from payroll tax savings since FSA dollars are not subject to payroll taxes," he said.
When employees use an FSA, it is akin to purchasing items on sale, because you are receiving a discount equal to your tax rate.
"So if you're in the 28% tax bracket, you're paying 28% less for your medical costs or childcare costs, since you won't pay income taxes on those dollars," said Marcy Keckler, vice president of financial advice strategy at Ameriprise Financial in Minneapolis, Minn.
An HSA May Be the Answer
Consumers who do not want to keep track of items that they spend throughout the year or change jobs frequently could opt to open a health savings account (HSA), which is another good option to pay for your healthcare needs. Like 401(k) retirement plans, HSA contributions are deducted pre-tax from your paycheck and withdrawals for approved medical expenses are tax free. One of the qualifications for opening an HSA is having a high deductible health insurance plan.
The catch is that in most cases, you cannot participate or contribute to both an HSA and a general-purpose FSA in the same year," said Steve Jackson, a senior vice president of PrimePay, a third party benefits administrator based in West Chester, Pa.
Money in an HSA can be used to pay for over the counter medication such as aspirin or allergy pills, eye glasses, contacts and solutions, medical mileage and long- term care insurance premiums, said Eric Rothenberg, a tax attorney in Needham, Mass. In 2015, contribution limits are $3,350 for an individual and $6,650 for a family.
"If you have an opportunity to open an HSA, it is an amazing tax saver," he said. "It's your money to keep forever and doesn't revert back to your employer if you don't use it like a FSA. Once you turn 59.5, the HSA acts like an IRA and you can take it out to spend on anything, but it will be taxable income."
--Written by Ellen Chang for MainStreet