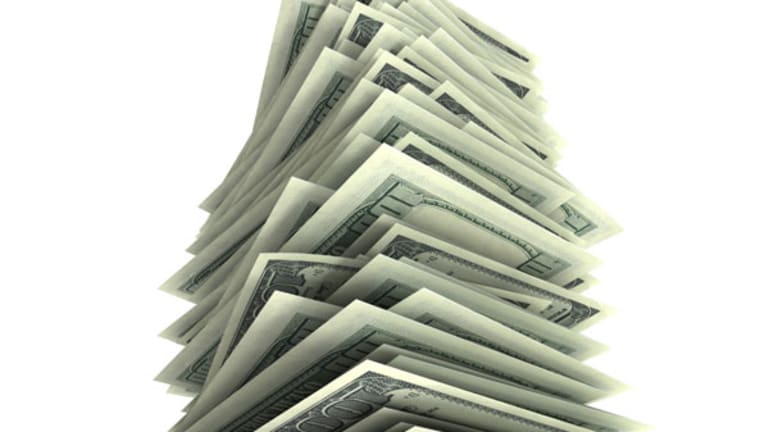 5 Easy Ways to Save Money
Even the smartest people let stupid expenses such as traffic tickets and bank fees slide into their budget.
NEW YORK (TheStreet) -- Even the smartest people let stupid costs creep into their budgets.
You might focus on stretching every last dime, but you can sabotage yourself if you rack up costs you could easily
Here are some common expenses that can add up over time:
5. Traffic tickets
When you're in a rush, you're likely to drive too fast or miss a "no parking" sign. Next thing you know, a police officer is writing you a $200 ticket or your car is being towed.
Besides the fines you're charged, tickets can cause your car insurance rates to rise, raising your expenses long-term. Driving fast also wastes gas and raises your accident risk.
4. Bank fees
Whether through overdraft penalties or automatic teller machine fees, banks charge customers in many ways. Avoiding these fees requires people to simply pay more attention.
Leave a small cushion in your bank account to prevent overdrafts. Look for banks that offer free checking and savings accounts or better yet, ones that would pay interest on your balances. And try to
avoid ATM fees
by anticipating your cash needs in advance so you're not forced to turn to the closest machine if you find yourself in a rush and low on money.
3. Late payments
It's easy to forget a bill. But your bad memory or poor organization skills will cost you through late fees and higher
Avoid late payments by paying all your bills together on a specific day each month. You can also arrange for your bank to automatically pay your bills as soon as they arrive.
2. Automatically renewed memberships and subscriptions
Many people sign up for memberships and subscriptions that automatically renew each month with the best intentions. In reality, they don't end up using them and they continue to be charged.
Review all your memberships and subscriptions and ask yourself if you're using them. If you aren't, it's time to cancel them.
1. Untapped discounts or negotiation opportunities
While haggling isn't as common in the U.S. as it is in other countries, there are certain situations in which negotiating a price is not only acceptable, it's expected.
is a good example. Still, some people would rather pay the listed price instead of making a lower offer.
People often qualify for discounts because they're members of clubs like trade organizations or AAA. But they might be too embarrassed to ask about them at the register. If you're one of these people, find a less shy friend to help you.
Jeffrey Strain has been a freelance personal finance writer for the past 10 years helping people save money and get their finances in order. He currently owns and runs SavingAdvice.com.