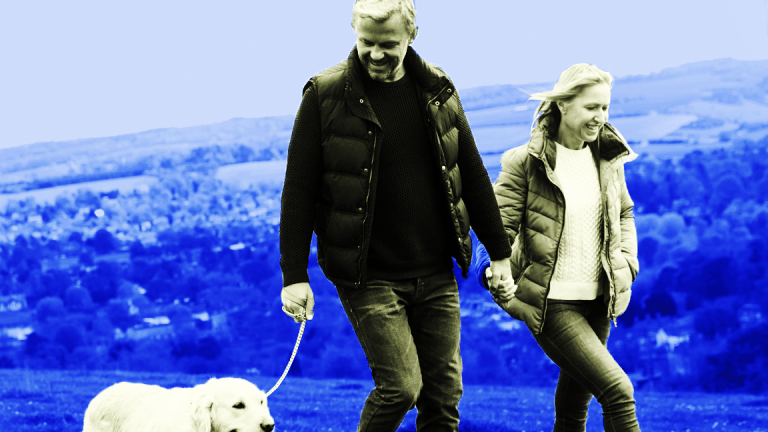 Five 'Big Picture' Money Moves to Make After You Turn 50
Turning the half-century mark is no small feat. Preparing financially for the rest of your life is even a bigger one.
Turning the half-century mark is no small feat. Preparing financially for the rest of your life is even a bigger one.
Turning 50 soon?
You're not alone: The younger wave of the baby boomer generation -- 75 million Americans born between 1946 and 1964 -- began turning 50 in 2016.
That's a big number for this demographic, and the country, to absorb. Those 50-and-over --and even those who haven't reached the half-century mark -- can benefit from the five top smart money moves below, according to several financial and demographic experts contacted by TheStreet.com:
Consider moving.
It usually costs more to live in or near big cities, and on or near coastlines, notes Adrian Nazari, founder and chief executive officer of Credit Sesame, a personal finance website. "You can save thousands of dollars a year in real estate taxes and on home and food costs by moving to "middle America," where the cost of living is lower," Nazari says. As an example, the median household income in Auburn, Ala., is only $21,630, and the winters are mild. In Blacksburg, Va., it's $26,792, and in Mount Pleasant, Mich., it's $27,621. "These three cities all happen to double as college towns -- Auburn University, Virginia Tech and Central Michigan University, respectively -- which tend to offer lots of cultural and educational events, often priced low to attract students." 
Maximize your employer retirement savings match. 
Hands down, signing up for your employer match is the easiest way to sock more money away for retirement, Nazari states. "Doing so rewards you with free money," he says. "For example, an employee making $50,000 annually that puts 5% in her 401k plan and participates in a dollar-for-dollar matching program will receive an additional $2,500 each year." Employer matches do not count towards annual contribution limits, so if you can save the full $18,000 you're allowed in 2017, participating in one of these programs could net you some serious cash, Nazari points out.
Don't overlook the age 50 "trigger" for extra retirement savings.
Turning 50 has specific benefits when it comes to saving for retirement. "If you are age 50 or older by the end of the calendar year, you're eligible for catch up contributions for your qualified retirement plans," says is Matt Hylland, a financial planner with Hylland Capital Management in North Liberty, Iowa. In 2017, you can contribute an extra $6,000 a year if you have a 401k, 403b,  SEP (or SARSEP) or 457b plan, for a total of $24,000 per year into your retirement account. "For those with a Simple IRA or Simple 401k, you can contribute an extra $3,000 per year, for a total of $15,500 per year into your retirement account, starting at age 50, Hylland adds.
Consider long-term care insurance. 
If you have poor health, or a spouse to protect, these policies may be worthwhile. "During your 50's you likely qualify for this insurance and it may still be affordable to you," says Billy Funderburk, a wealth manager at Funderburk Financial, in Longmont, Col. "It will get more expensive the longer you wait." The current cost of a private room at a good nursing home costs $8,000 per month, according to a recent study by Genworth Financial.
Build a cash cushion. 
Have two years of cash on hand for emergencies,  says Julie Raines, a 57-year-old personal finance writer at Investing to Thrive, who is preparing for her own retirement. "Having that cushion may be crucial for some folks if a market downturn occurs soon after they retire," she points out. "They won't have to sell assets at low prices and deplete their portfolios early; instead, 50-somethings (and older) who have a two-year cash cushion can draw on that money and allow investment values to recover," adding that you're "more likely to avoid panic selling, or selling based on fears of a downturn," because you have the cash.
Planning now can make things easier for you, your family, and your fellow citizens by addressing your changing financial needs after you reach that half-century mark.
More of What's Trending on TheStreet: