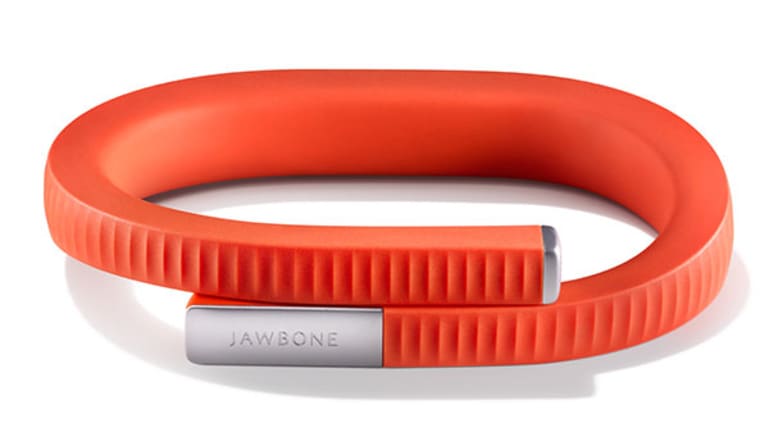 Fitness Wearables Device Alert: Your Readings May Not Be Accurate
Counts vary wildly from device to device and that confuses users
NEW YORK (MainStreet) — After this morning's walk, four fitness trackers on my body reported four different results. The low total step count - from Google's Fit app on a Samsung Galaxy S5 phone - came in at 10,074. The high total - 12,571 - was reported by the Samsung S Health app on the same phone. In the middle were step counts on Spire - 12,326 - and also Pivotal Living Life Tracker, 12,387. Guess what: such discrepancies are the norm, many fitness wearables experts told Mainstreet.
Today's sensors - in fitness wearables and also smartphones - are vastly better than those of a few years ago and next year's sensors will be better still. But that does not mean the counts are on the mark.
Know that regardless we are busy buying fitness wearables. Data via the Acquity Group say that 22 percent of us plan to own such a device in 2015. By 2019, 43 percent of us will use such gear. But we may not know the full story of what we are depending on to track our motion and activity.
Hollie Smith, editor of Fancykins.com and a wearer of the popular Jawbone UP 24 fitness tracker, told a story that captures how wildly inaccurate trackers can be: "Midway through a rigorous barre class -- mostly isometric movements -- as I was covered in sweat and in the workout groove, my band buzzed from inactivity, telling me to get up and move around to get my steps in."
John Contreras, co-founder of Matchup, a Chicago startup that provides tools that allow wearables users to create competitive fitness challenges involving their friends and co-workers, said that train commuters coming from the Windy City's distant suburbs may collect 1,000 - sometimes more - steps just by standing on a train as it bumps its way into downtown. Reverse that commute back home at night and, between the train trips, you already have 20% of the typical 10k step goal set by many walkers. But you haven't walked a step.
He also said just about any wristband wearable would be exactly the wrong choice for, say, a hair dresser. Those many thousands of wrist motions in a work day just might get interpreted as involving steps when there are none.
Dr. Steven LeBoeuf, co-founder and president of Valencell, a performance biometric data sensor technology, stressed that although many trackers are designed for the wrist that is just generally not a place that will give the most accurate readings.
Contreras said that, for most users, the hip is a better location but, he acknowledged, "I've lost five or six hip trackers over the years." They just slip off, unnoticed.
But the location of the device is key to its accuracy. One reason for the discrepancies on my personal readings is one device is on my wrist, another is on my waistband, a third is in a shirt pocket, a fourth is in a jacket pocket. Different locations just produce different readings (and one tip is always to put the same device in the same place to at least get consistency from it).
Should you instead put your tracker in a drawer and forget about it? Not so fast. 
"Any tracker is an imprecise measure of steps, calories, activity, etc. but even the most imprecise are much better at estimating our activity than we are," said Kristi Stender-Weessies, senior program coordinator at the Borgess Health & Fitness Center in Kalamazoo, Mich. "Some studies show people overestimate their activity by as much as one-third and underestimate their calorie intake by the same amount. As long as your tracker is more accurate than that, using one will put you ahead of the knowledge curve."
Are you guilty as charged? Were you surprised by how low the first counts came in when you began using a tracker because - in your mind - you walked three miles to work every morning but in reality it is nearer to two? Join the club. Trackers, despite their inaccuracies, can keep us more honest. Stender-Weessies also suggested that the best use of any tracker is to monitor not the exact number of steps, or any other activity, but trends. Say your goal is 12,000 steps a day. Maybe you are in fact only walking 11,000 steps but that does not matter. What does is are you putting in the same number of steps daily - or more - and that is the kind of counting at which a tracker excels.
And a count - even one that may be somewhat inaccurate - is better than wild guesses. And there is the reason fitness wearables seem on a course to ever greater popularity.
—Written by Robert McGarvey for MainStreet