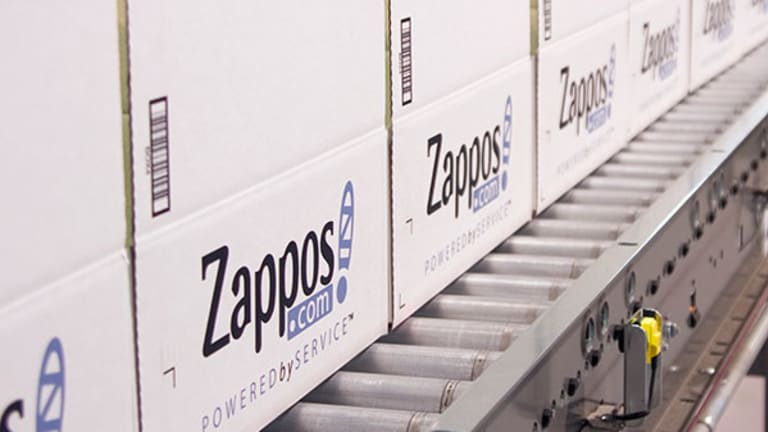 Publish date:
Fire the Bosses: Management Under Attack as Office Hierarchies Disappear
Zappos eliminates managers. Will your company jump on this workplace trend?
Zappos eliminates managers. Will your company jump on this workplace trend?
Call this the era when managers are under attack. Many are getting fired, but there's also a general shake up of the hierarchical structure in offices. The question is why. The other question is: is this managerial wipeout about to go mainstream?
Ground zero for the full out assault on managers is Zappos in Las Vegas, the Amazon-owned shoe seller. CEO Tony Hsieh in a memo dated last March wrote, "As of 4/30/15, in order to eliminate the legacy management hierarchy, there will be effectively be no more people managers." He ominously added: "Self-management and self-organization is not for everyone, and not everyone will want to move forward."
There are skeptics about the Zappos plan. In an interview, Kris Duggan, CEO of Redwood City, Calif.-based enterprise software company BetterWorks, snorted: "Personally I think it's a mistake. It's on the fringe of recognized management practices. There are no roles, no structure. It's just not a practical concept."
But also know: multiple experts now say that maybe Hsieh is pointing the way toward an organizational structure that just may be what's needed in the 21st century. Today's workplace structure is little different from that of 1950, even though workers themselves are radically different - they are more diverse and they are vastly better educated for starters.
As for what experts applaud in Hsieh's shake up, Rod Collins, author of Wiki Management and director of innovation at advisory firm Optimity Advisors, provided insight. "I think Zappos is moving in the right direction," he said. "By eliminating the bosses, they are eliminating an army of people, anyone of whom previously had the authority to kill a good idea or keep a bad idea alive."
Collins also explained what is fueling this revolution. "The digital revolution has created a hyper-connected world and provided the technology that has made networks far smarter and faster than hierarchies," he said. "This had led to the emergence of a new management model, the peer-to-peer network, which leverages the collective intelligence of the workers rather than the individual intelligence of the boss to accomplish work. As the network increasingly becomes the defining metaphor for how the world works, the role of the traditional boss becomes obsolete, and thus, serves no purpose."
Traditional bosses serve no purpose, he said.
James Mazza, head of business development at Baron Fig, a maker of analog and digital notebooks, agreed. "In my mind, layers of management are becoming obsolete," he said. "For the first time ever we have a generation that is almost all college educated and doesn't require mid level managers to think critically for them, they can do it themselves. Adding layers of management only adds complexity and overhead that is not needed."
More fuel for this trend, said Marc Robertson, author of Working With Millennials, is the Millennial generation itself. "This is driven by Millennials," he said. He added that as Millennials become the dominant generation in the workforce, very probably the trend to eliminate managers will accelerate.

The human body count can be - is - real when managers are eliminated. At Zappos, in a recent tally, the company said that in response to the "no manager" mantra, 18% of the workforce - 260 people - split.
Was the company surprised? In am FAQ it said: "We have always felt like however many people took the offer was the right amount of people to take the offer, because what we really want is a group of Zapponians who are aligned, committed and excited to push forward the purpose and vision of Zappos."
So does this mean the end of all bosses - maybe at a company near you? Not so fast. Companies may not need managers in 2016. But they need direction. "It is instead more important to get strong leaders that can lead and get their employees to go above and beyond while at the same time taking responsibility and initiative," said Mazza. "If you have great leaders the need for layers of bosses is unnecessary."
That is fact. Traditional middle managers are already endangered species in leading tech organizations, and, said many experts, the trend is spreading fast to more traditional organizations. Wall Street of course applauds because cutting management payroll just may up profits.
But nobody is clearing out the CEO's office. Sharp leadership still is needed to keep an organization focused on the right targets.
And do note: although he fired his managers, Zappos's Hsieh did not turn in his own resignation.

This article is commentary by an independent contributor. At the time of publication, the author held TK positions in the stocks mentioned.