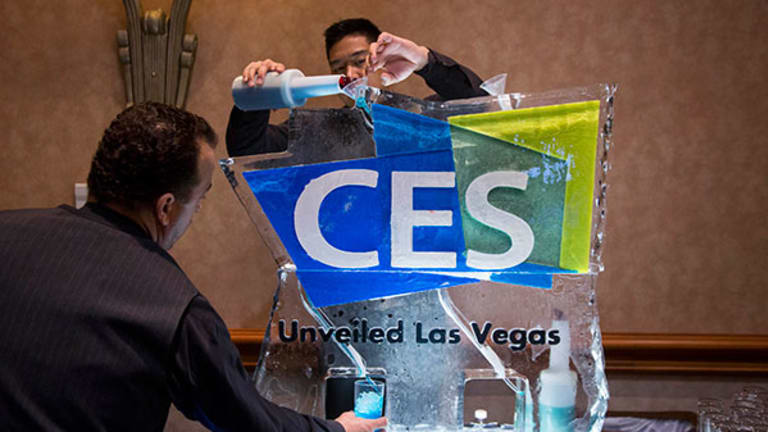 Finding a Bargain Amid the High-Priced Glitter at CES 2015
Looking for a 4K TV or a laptop for your child that won't break the bank? Well, plenty of these gems are at International CES 2015.
NEW YORK (MainStreet) — Finding expensive items at International CES 2015 is simple enough as the show floor is littered with pricey, flat-panel TVs, tablets and home theater systems, but that doesn't mean there is a shortage of more affordable cutting-edge technology being introduced or on display this week. Of course, whether something is inexpensive is all relative to what else is available on the market, but this short list is for those looking to try out a new technology at an entry-level price.

Computers
Acer's Chromebook 15 gives the price-conscious shopper almost everything needed in a laptop for $249. While Chromebooks are not fully fledged computers and are best used for keeping up to date on social media and surfing the web, they are capable of handling simple productivity tasks. The Chromebook 15 sports a 15.6-inch high-resolution display, weighs just under 5 pounds, is powered by an Intel Core i3 Celeron processor and is equipped with 16GB or 32GB solid state drive for storage and either 2GB or 4GB of memory. Models with more storage or memory will cost more.

TV
At $949, the RCA 50-inch LED 4K television introduced at CES is not cheap by any means; however, compared to similar sized models by Samsung, LG and Sharp, it is a bargain. 4K TV, also called Ultra HD, has twice the screen resolution of a standard 1080p LCD or plasma screen. Much like other flat panel technology did several years ago, 4K will continue to drop in price as it becomes more popular, but for right now grabbing one for under $1,000 is a good deal. This 50-inch model features Smart TV functionality giving access to some apps that deliver 4K content, built-in Wi-Fi and four HDMI ports. This TV will find its way to a retailer near you in March.
3D Printing
3D printing can hardly be called affordable, even with the latest full-scale models coming in at around $350, but there is a very simple alternative: 3Doodler's 3D Printing Pen 2.0. This week at International CES, the company announced the next generation version of this gizmo, the original model was introduced at CES last year, and that it is now available for purchase on Kickstarter for $85. Unlike traditional 3D printers, which are computer driven and automatically create the object without much human help, the 3D Printing Pen looks like an oversized ink pen. However, instead of pushing out ink to write, it ejects a thick stream of plastic allowing the user to literally draw an object in 3D. This does require a small amount of artistic capability and a steady hand, but it is the least expensive method on the market for creating 3D objects in the home.

Tablets
Spending $500 or more on a tablet is no trick, but it is also not necessary. At CES 2015, budget-tablet maker E-Fun is showing a trio of Windows 8-based tablet/laptop hybrids under its Nextbook brand. In a way, the consumer is getting a two-for-one deal with these models: the display portion can disconnect from the keyboard so it can be used as a tablet, or if kept as one unit, it functions as a laptop. E-Fun's starting price for the 10.1-inch model is $229. For those looking for something a little bigger, the company also has a $249, 11.6-inch model and for $279 a 12.5-inch version. Since these can be used in a laptop configuration, E-Fun is bundling a one-year subscription to Microsoft's Office 365, a $100 value. In comparison the similarly sized 10.5-inch Microsoft Surface 2 starts at $679, and a Samsung Galaxy Tab 10.5 at $499. The difference is these are strictly tablets without a bundled keyboard, although these can be purchased separately.

Bluetooth Speakers
Wireless and Bluetooth speakers can be had for, almost, a song, but people looking to buy something that can spread music around a home had to be prepared to spend big bucks. Now, however, Supertooth is offering a three-zone speaker system that uses a combination of Bluetooth and its own proprietary wireless technology to deliver multi-room sound for $299 or $480 for a five speaker kit. The biggest benefit is by using Bluetooth the owner can choose any music source to play through the speakers.
--Written by Doug Olenick for MainStreet