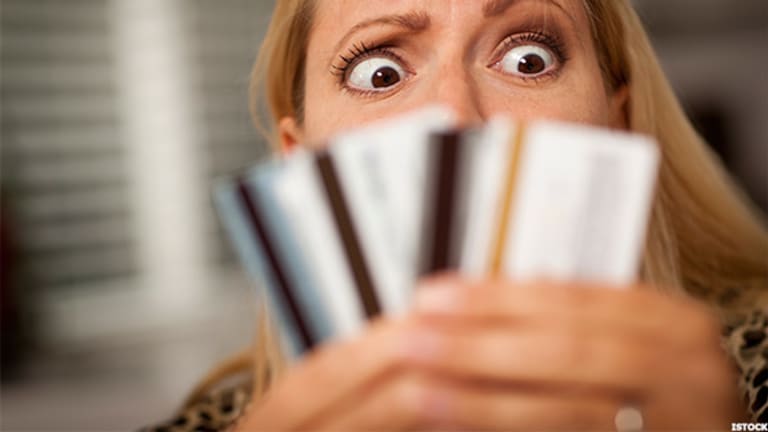 Financial Stress at 5-Year High: How Can Victims Bounce Back?
2016 has been a particularly stressful year for consumers. The key is knowing how to get up off the floor and make smarter financial decisions.
It's a high-anxiety time for U.S. adults battling financial stress, which stands at a five-year high, according to new data from PricewaterhouseCoopers's 2016 Employee Financial Wellness Survey. Additionally, 45% of survey respondents say their stress increased over the prior 12 months, the survey states.
"Financial stress is a highly personal experience, and can be challenging even for experts, which is why most people deal with their financial stress a lot like they deal with their health; they ignore it for as long as possible and hope it works itself out," notes Carla Dearing, CEO at SUM180, an online financial planning service. Dearing relates financial anxiety to another cornerstone health issue.
"Dealing with financial stress is a lot like losing weight," she explains. "It takes both knowing what to do and then doing it. The best way to deal with financial stress is to seek help from a trusted resource who can understand your specific concerns and show you the steps needed to address them."
Dearing says your first step in getting a better grip on your money situation, and your financial health, is to establish a firm goal.
"Whether your goal is as simple as socking away six months of expenses in an emergency fund to protect against the unexpected or as big as putting your kids through college debt free, having a clear purpose for your efforts will help you stick with them," she says.
Another good tip: think positive, and take actionable steps.
"Many people don't make progress on their savings, because they feel it is hopeless, that they have no chance of saving enough to secure their future," Dearing notes. "On the contrary, it's never too late to start. When you walk into Weight Watchers with 80 pounds to lose, no one is going to talk about that. Instead, they'll say, 'Let's talk about how to have a healthier lifestyle and begin to lose the first five pounds.' Dealing with money is just like that."
It's important for people to focus on their own situation and start taking baby steps to save more, pay down debt and begin to invest -- no matter where they're starting from."
Relieving financial stress is also a matter of changing your mindset over money, notes Steve Siebold, author of How Rich People Think.
"Sometimes we make financial stress that much worse by the negative thoughts we dwell on," Siebold says. "Instead of looking at money from fear and scarcity, start to see money for all the good things: freedom, possibility, opportunity and abundance. Changing how you think about money won't solve your financial problems, but it's the first step to overcoming your stress and acquiring massive wealth."
Some old-fashioned financial discipline and common sense can also help dissipate money worries.
"One of the greatest causes of financial stress is overspending and not making finances a high enough priority," says Kevin Phillips, a financial advisor at Savant Capital Management in Naperville, Ill. Phillips says that living within your means and not trying to "keep up with the Joneses" is a great first step in minimizing financial stress.
"Doing so should help you establish good financial habits and allow you to save for your future," he says. "Also, put a plan in place for unforeseen expenses and have an adequate emergency account. That should help you sleep at night now and in the future."
In addition, ignore the day to day volatility of the stock market, and don't worry about things you can't control when it comes to your investment accounts, Phillips says.
"Those who check the balances of their long-term investment accounts more frequently tend to have more stock market induced anxiety," he says.
Suffering from financial anxiety is all too real. The good news is there are effective ways of eliminating, or at least, greatly reducing those money fears by looking at money differently, and installing some helpful financial strategies that aid in reducing debt and building wealth.
"You've got to confront the issue," says Erica Sandberg, advice columnist for CreditCards.com, and author of Expecting Money: The Essential Financial Plan for New and Growing Families.
"The most common reaction to money problems is to run and hide," she adds. "It just makes the stress worse, of course, so the antidote is to confront it. It's super hard to do, yet it's the only way, to beat financial anxiety. I've worked with thousands of people over the years and once they take control, they feel better."